The wineries Deux Roches and Altugnac represent two different regions of France, two terroirs and absolutely different wines. Nevertheless, these wineries are the life-work of the same winemakers!
---
For over 30 years, Deux Roches and Altugnac wines have been created by a large close-knit family. Christian Collovray and Jean-Luc Terrier are childhood friends, and both are the sons of winegrowers. Their wives – sisters
Brigitte and Florence – are also from the wine-making dynasty. Today, Christian takes care of the vines; JeanLuc runs the cellar and deals with commercial issues, whereas Brigitte and Florence assumed the administrative functions. Their children Julien and Pierre-Alexis, who studied in the USA, Britain, New Zealand and Switzerland, also joined the Adventure.
Deux Roches. Burgundy. The winery, located in Maconnais region, is surrounded by the high rocks of Solutre and Vergisson, which are popularly called the "Place of French Power". Those were Deux Roches (two rocks) that became the winery's emblem. Deux Roches are elegant white Burgundy wines from Chardonnay. Maconnais vineyards are typical of Southern Burgundy: there are many different microterroirs on gentle hills and among the rocks. The arid and rocky soil is an ideal area for this variety, and it is not a secret that Burgundy Chardonnays are especially appreciated in the world. Incidentally, in 2020 some of the best terroirs of Pouilly-Fuisse (20%) obtained Premier Cru status (a historic event for Maconnais!) which means that within a year there will be Premier Cru wines in the Deux Roches line.
In total, Deux Roches has 63 hectares of vines: 24 hectares in Saint-Veran appellation, 25 hectares in MaconVillages, Macon Chardonnay and Macon La Roche Vineuse, and additional 2,300 sq. m in Pouilly-Fuisse as well as a little less than one hectare in Macon Rouge. The wines are made in the Maconnais style: fresh, pure and mineral. The winery has two main collections: TIMELESS COLLECTION: light and drinkable, made in the author's style for everyday
consumption at an affordable price, and CONFIDENTIAL SELECTION: Premium single plot wines from handharvested grapes fermented and aged in french oak barrels.
Altugnac. Languedoc. The winery Altugnac is located in the south, in the foothills of the Pyrenees. Antugnac (Altugnac is its olden times name) is a picturesque village in the mountain amphitheater. The vineyards are located at an altitude of 300 to 600 meters above sea level. Fruity, elegant, fresh and slightly salty wines are born here. The winery has several collections and names, including: IGP Pays d'Oc, AOP Limoux White, AOP Limoux Red, AOP Cremant de Limoux.
The most popular is Les Turitelles d'Altugnac, a collection of fine, fresh and affordable wines. The name (and character) of the wine is due to Turitelles: marine fossils abound in the vineyards in Antugnac. The red and white wines of Limoux appellation are equally popular and used to be distinguished by the wine critics and press.
---
Altugnac Aux Bons Hommes AOP Limoux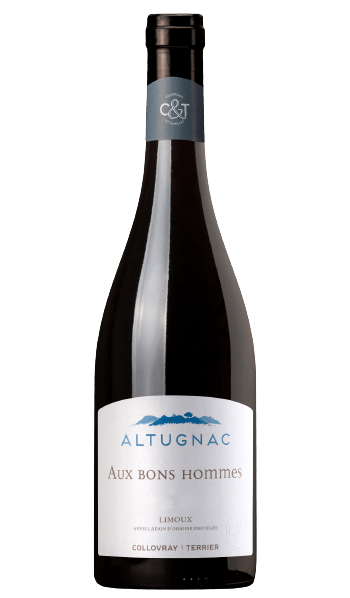 Merlot 70% Syrah 10% Cabernet Franc 20%.
Separate fermentation for each grape variety and ageing in stainless steel tanks.
Beautiful ruby wine with an ample nose of black cherries and blackcurrants and a well-rounded body.
Fruity flavours, spicy notes and a long cherry finish.
---
Altugnac Terres Amoureuses AOP Limoux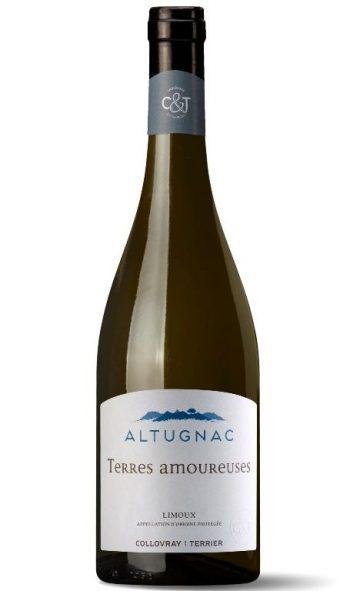 Mauzac 15% Chardonnay 85%
Hand-picked grapes from the oldest vines of Chardonnay in Languedoc.
Barrel fermentation.
Rich and elegant fruity wine with a fresh, mineral finish.
---
Altugnac Les Turitelles d'Altugnac Pinot Noir
Pinot Noir 100%
Fermentation and ageing in stainless steel or concrete tanks.
Fine and well-ballanced wine with generous cherry, mocha, mild spices flavours and velvet tannins.
---
Deux Roches Macon-Villages Tradition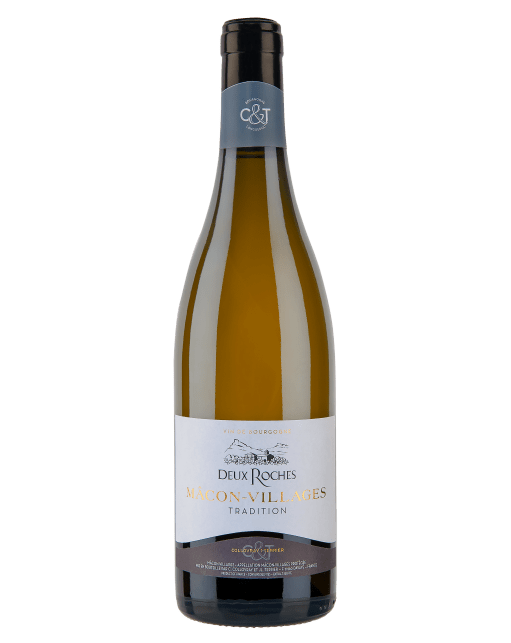 Chardonnay 100%
Blend of several plots selected for their soil qualities and exposure.
Ageing on fine lees for several months.
Beautiful wine with a straightforward, fruity, lively and fresh style in the pure spirit of Mâconnais wines.
---
Deux Roches Pouilly-Fuisse Vieilles Vignes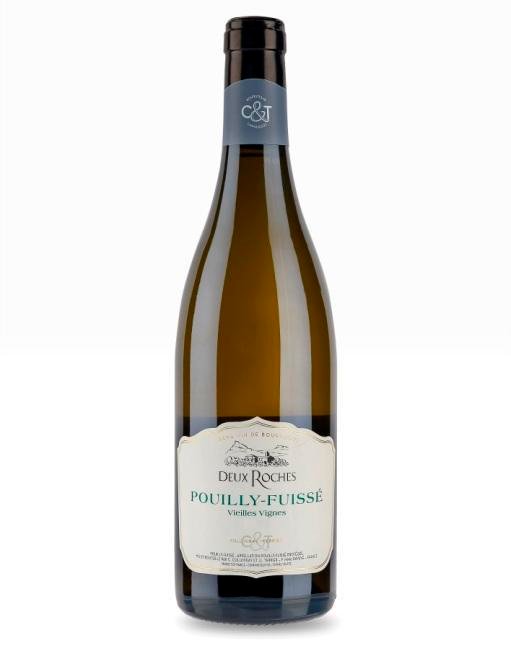 Chardonnay 100%
Selection of the nicest plots of old vines.
Fermentation exclusively in french oak barrels.
Delicate, mineral wine, with bright, refined aromas and a rich, solid structure.
---
Deux Roches Saint-Veran Les Cras
Chardonnay 100%
One of the best plots of the appellation.
Hand-picked grapes.
Fermentation and ageing in french oak barrels.
Powerful and rich wine with mineral and woody notes and ripe white fruit flavours.