The Drinks+ publishing house together with the Italian consortium Asti held a closed B2B tasting of 13 Asti DOCG samples in Kyiv.
---
The event demonstrated to the professionals of Ukraine how diverse Asti can be! In addition, variations on the theme of food pairing showed that Asti is not only a pure aperitif or wine for fruit, but quite a gastronomic drink.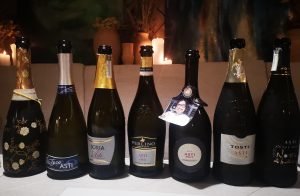 The participants had a great opportunity to discover a new taste of a familiar drink, because often the usual tastes and stereotypes in relation to certain wines do not give us a chance to experiment. And we often follow the beaten paths, in this case, perceiving Asti as an exclusively summer aperitif.
The tasting took place in the restaurant of modern Ukrainian cuisine "Hlek" in the very heart of Kyiv, and the chef Andrii Severenchuk selected a special menu for food pairing with Asti:
– soft cow and goat cheese plate;
– spreads for bruschetta with duck pate, smoked butter, bean paste and eggplant baba ghanoush;
– tomatoes with Stracciatella di bufala and elderberry;
– salad with turkey and pickled currant dressing with confiture;
– canapes with vegetable ceviche and perch;
– fruit plate;
– assorted homemade ice cream.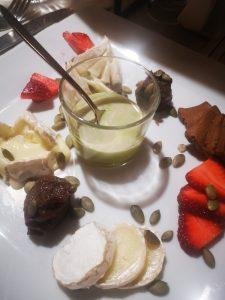 Without doubt, Asti is a great drink for any good event in your life, be it an evening with your favourite book, meeting with friends, your best friend's wedding, or your own anniversary.
Asti is always a good idea! But do not forget to cool it, the ideal serving temperature for sparkling wines is 6-8 °C. It is convenient to use either chillers or coolers with ice for cooling, as well as freezers – it is fast and reliable.
---
D+ files

Asti DOCG, formerly known as Asti Spumante, – a refreshing, slightly sweet sparkling white wine made from Muscat White grapes in southern Piedmont, Italy. Since 2014 the production area of Asti Spumante and Moscato d'Asti DOCG, along with the winemaking countryside of Langhe-Roero and Monferrato, was added to the UNESCO list of World Heritage Sites, with the other places considered precious to all humanity and thus worthy of special protection. This Piedmont site was the first winemaking district in Italy to receive this honor.
At the end of 1993, Asti Spumante was transferred to the highest classification DOCG.
---
ASTI DOCG in Ukraine: a palette of aromas and tastes
13 samples of Asti DOCG were presented at the tasting.
Asti docg Mondoro
Campari Group in Piedmont produces and markets a wide and consistent portfolio of wines and spirits in terms of quality and image both on the domestic and foreign markets. Its Asti Mondoro is in an elegant emerald glass bottle has won many gold medals at prestigious tasting competitions.
Asti docg Fiorelli and Asti docg Festoso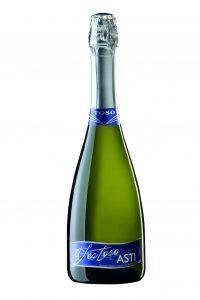 Fiorelli and Festoso are the products of the huge Italian wine tycoon of the wine house Toso. Toso specializes in the production of high quality still, sparkling, and flavoured wines and spirits in constant dialogue with the Italian and international markets. The company's products are well recognized all over the world.
Asti docg Canti
The family company Fratelli Martini Secondo Luigi operating on the market since 1947 and Gianni Martini, renowned second-generation wine entrepreneur. The name Canti, meaning "songs" or "sing!" in Italian, recalling the world of music, conviviality, merriness, Italian spirit. Since 2002, Asti Canti is more than in 50 countries.
Asti docg Santero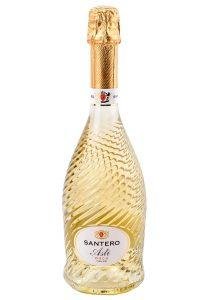 Santero is one of the leading producers of sparkling and classic wines in the Italian and European markets. The production capacity of the plant, equipped with modern equipment, is more than 18 million bottles per year, which is primarily due to the presence of products in the main export markets of the world.
Asti docg Gancia
In 1850 Carlo Gancia founded a wine house in Canelli. His persistence allowed him to get the first sparkling wines in 1865. It was from this moment that the production of sparkling wine began in Italy, which at first was called "Spumante Italiano ", and now are widely known throughout the world as Asti Spumante.
Asti docg Martini
The Asti Martini brand belongs to one of the largest alcohol conglomerates of our time – the Bacardi Martini company, which has taken the production of sparkling wines to a new level, providing large exports and capital investments that contribute to the quality and scaling of production. Today Asti Martini has conquered the whole world.
Asti Perlino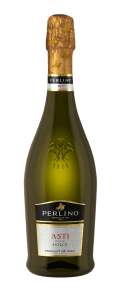 In 1905, Giuseppe Perlino had the intuition to embark on a path to sell the finest wines of Asti creating a simple yet modern company, whose true assets were the hard work and spirit of sacrifice of his family and collaborators. The real turning point came in the 1930s when Perlino, alongside with its Piemonte wines, began the production of sparkling wines as Asti Spumante and vermouth, which became over time the company's true strong point.
Asti docg Tosti1820
Based in Canelli in the heart of moscato bianco production, Tosti produces wines and sparkling wines since 1820, in the name of quality for a family business run by the Bosca family for 7 generations. A heritage made up of years of tradition and culture in winemaking that led to identifying the best areas of cultivation and the best methods of processing grapes. This long experience allows Tosti1820 to produce quality bubbles with a strong identity as Asti Spumante.
Asti docg San Maurizio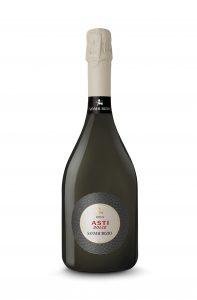 Vallebelbo is an agricultural cooperative founded in 1956 that collects and vinifies grapes produced by 150 associated winemakers, owners of about 500 hectares of beautiful vineyards located in the heart of the Langhe. This wine region is the most important center for the cultivation of the Moscato Bianco variety, from which two world famous sweet and aromatic wines are produced – Asti and Moscato d'Asti docg. This makes Vallebelbo one of the most important cooperative wineries in Piedmont, where Moscato production accounts for about 5% of all Piedmont production.
Asti docg Acquesi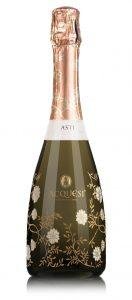 The Piedmontese Winery Cuvage, founded in 2011 in Acqui Terme, interprets the ancient tradition of sparkling wine born in Piedmont in 1895 with a modern point of view. It specializes in the production of DOC and DOCG class sparkling wines made from autochthonous variety. "Acquesi" is a great example of contemporary Italian winemaking. Skillfully combining many years of experience with traditional production methods, the company's specialists create elegant, fresh sparkling wines that can conquer from the first moment.
Asti docg Soria
Situated in Costigliole d'Asti and Calosso, The Morando's family wine-making business can be traced as far back as the late nineteenth century. After more than a century of business, today Casa Vinicola Morando – CA. VI. M. fills a primary role in the wine sector. Its Asti spumante is known on the market as Asti Soria.
Comments
Natalia Blahopoluchna and Mykolai Blahopoluchnyi
Founders and leaders of the first Sommelier School in Ukraine "Master Class":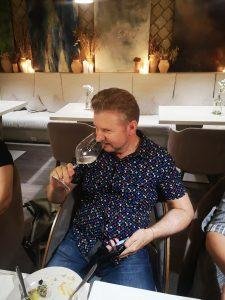 Mykolai: "Excellent samples, wonderful tasting! Thank you very much to the Asti consortium for the opportunity to taste such an extensive line of Asti and compare wines with each other, as well as discover new flavors and new combinations. I am sure that sparkling Asti now definitely needs to focus on young people, since the younger generation now has an active trend towards drinks with a small amount of alcohol, they also prefer sugary drinks to dry ones. Asti is unique with its natural sugar and incomparable aroma! But, of course, it worth thinking about more modern packaging of wine, so that it would be convenient for young people to drink Asti both at a party, and at the airport, at a concert or on the way home from university.
As for the new flavors and combinations that I discovered at today's tasting, this is the classic combination of Asti with strawberries. But to make the sparkling wine more gastronomic, I would serve it with strawberry mousse or grilled chicken in strawberry sauce, play with the berries a little and integrate them into more complex food pairing dishes with Asti."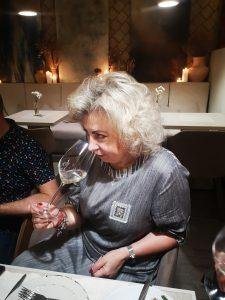 Natalia: "Amazing tasting, thanks for the invitation! I discovered completely new Asti. For example, I was struck by the sample which in the aroma suggested absolutely dry sparkling, but in fact the taste was the classic sweetness of Asti. I was also pleasantly surprised by the samples with a very high acidity which removed the sweet sugariness and made the wines as fresh as possible, despite the high percentage of sugar.
In combination with cheeses, the wine opened up beautifully, buttery, texture, bitterness and pungency from blue cheeses incredibly complemented each other with Asti.
It was also interesting that the wine played with pates and spreads, but for food pairing to be perfect, I would add fruit jam for the same pates, for example, peach or fig. And, of course, strawberries and ice cream are Asti's classic friends, in principle, most desserts will go well with Asti."
Vitalii Kovach
Founder and head of the Vitalii's Kovach School for Sommelier, member of the Italian Sommelier Association: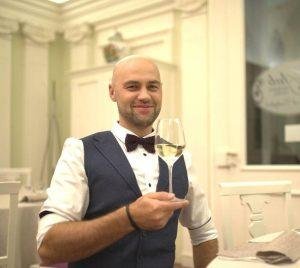 "If you want to be happy – drink Asti!" – now this is my new motto after the current tasting. Such an amazing aftertaste, such an amazing mood this drink gives! Thank you very much for organizing and inviting!
For me, Asti is a holiday drink, I always, anywhere in the world, know that if I buy a bottle of Asti, I will get exactly the taste and aroma of White Muscat that I need, and a little bit of happiness)).
It turned out to be an interesting tasting, we looked for differences between samples that were similar to each other, and we found them. All the wines are of the highest class, the difference was somewhere in freshness, somewhere in acidity, somewhere in minerality. But all samples are of excellent quality and absolutely worthy!
As for food pairing, I remain unconvinced: Asti is, first of all, an addition to fruits and desserts, it is also an excellent aperitif and digestif. You can also experiment with light Asian cuisine."
Yehor Belov
Chief Sommelier of the hotel InterContinental Kyiv: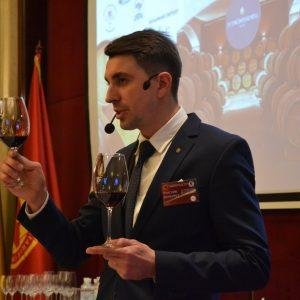 "For me, Asti is a summer wine for meditation. I can drink it anywhere with anyone and get tremendous pleasure, as long as it is well chilled!
Asti is a very understandable drink for the Ukrainian consumer, I have been working with guests for many years, and sweet wines in Ukraine still hold the lead over dry ones. Therefore, sweetness, incredible fruity aroma, wonderful pearl, and a small percentage of alcohol – all this converges into one big plus for the Ukrainian market. The only thing that can hinder the complete absorption of Ukraine by Asti is a fairly high pricing policy for our country.
As for food pairing, today I discovered the combination of Asti with cheeses, it's wonderful, and they just dissolve in each other, discovering new flavors."
Founder and owner of Vinos de La Luz wine companies: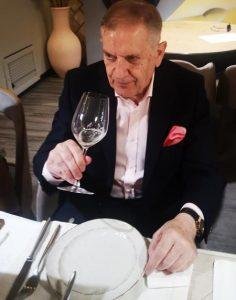 "Thank you very much for organizing such an interesting tasting. Today I learned that in addition to the classic Asti, to which we are all accustomed, in Italy there is also a new generation of Asti, a new wave. They differ in a different approach, innovations in aroma and taste. And you know, I came to the conclusion that the new Asti wave is no worse than the classical one, they are all beautiful and very likable.
It was also a discovery for me that a Ukrainian chef in a Ukrainian restaurant can choose such an amazing menu for such a complex gastronomic wine. I tried Asti with all the dishes, and it is just incredible, I am overwhelmed and very happy about the new experience I have gained."
Victoriia Ahromakova
Founder and head of alcohol exhibitions and competitions Wine & Spirits Ukraine:
"Quite an unusual tasting, for the first time I tasted Asti in such a variety and with so many types of dishes. I concluded that Asti was great both by itself and with simple, uncomplicated dishes that did not interrupt the brightness and aroma of Asti. These dishes include soft cheeses that were on our table. This wine is especially good in combination with Stracciatella, it also goes well with salty meat or vegetable dishes, but always with a berry component in the form of gravy or a sweet fruit ingredient to balance with Asti."
Nataliia Burlachenko
The brand ambassador of the Vinos de La Luz wine companies: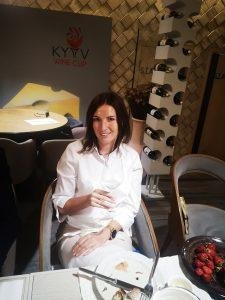 "A very interesting experience of combining Asti with appetizers. The combination of wine with tomatoes and Stracciatella, bruschetta with ceviche and salted fish was a discovery for me, and I was amazed at how well sweet Asti and salty grilled chicken with berry sauce complement each other. Awesome pairing)). Thank you for the new experiment! "
Olha Pinevych
Editor-in-chief of Drinks+ magazine: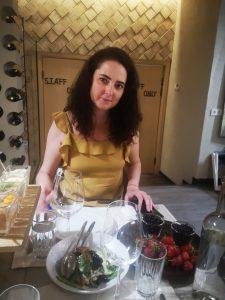 "Although we prepared for this tasting and organized it ourselves, the result amazed me. It's incredible how the same grape variety harvested in the neighborhood can produce such different wines. Asti is an example of Muscat wine, bright, rich, juicy, drinkable! Asti is summer, parties, happiness, emotions!
Andrii Severenchuk, the chef of the restaurant "Hlek", has done a tremendous job in the selection of dishes, and most of them fit perfectly with Asti. But I didn't have enough Ukrainian desserts in the menu, I'm sure that Asti would also go well with such dishes as varenyky with cherries, crepes with cottage cheese and raisins, a honey cake and a Kyiv cake. I will definitely continue to experiment and create new pairings with this summer's drink!"
Drinks+ would like to thank the restaurant of modern Ukrainian cuisine "Hlek" for cooperation and perfectly selected dishes of Ukrainian cuisine for tasting Asti wines.
---
How to recognize Asti and Moscato d'Asti docg 
Authenticity and uniqueness for Asti spumante and Moscato d'Asti docg are guarantee by the State seal DOCG (Denomination of Controlled and Guaranteed Origin), affixed to the neck of each bottle. The State seal certified by the alphanumeric acronym with which it is possible to trace the entire productive row and to contrast adulteration.