The third seminar from Wines of Portugal Ukraine was held in Kiev on the topic "Why Portuguese wines should be on your list of wines".
---
Araik Manukyan was a speaker from Wines of Portugal, and Wine Events Agency was an organizer of the event.
At the seminar, 10 wines from autochthonous Portuguese varieties were presented: Loreiro, Avesso, Albariño, Fernau Pires, Arinto, Guveio, Malvasia Fina, Trincadeira and more.
In total, by the end of 2021, about 300 registered autochthonous varieties, which winemakers actively use in their wines, are expected in Portugal.
If we talk about white wines, then they are quite diverse depending on their varietal characteristics and place of growth. For example, white wines from the Vinho Verde region are very fresh, with aromas of green fruits, citrus fruits, and flowers, and are often highly acidic. In general, the Vinho Verde region is famous for its simple and understandable white wines; in total, about 95% of white wines are produced in the region, and only 5% are red. Some of the most popular white varieties in Vinho Verde are Loreira and Avesu.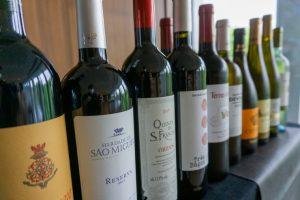 Three wines from the region were presented at the tasting. Via Latina Loureiro Vercoope and Quinta de Linhares Premium Agri-Roncao wines are light enough, understandable, great for an aperitif, and will also go well with vegetables and fruits.
The culture of blending among the Portuguese dates back to the 16th century, and today Portuguese winemakers are considered one of the best masters of wine blending in the world. There are even blends from more than 100 grape varieties. It is extremely difficult to find mono-varietal wines in Portugal, so it was very interesting to taste the mono-varietal wine made from Loreira grapes.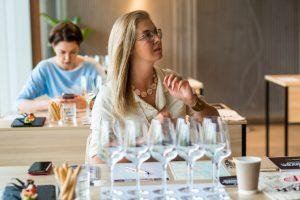 Also, another mono-varietal white wine made from Albariño grapes from the family winery Soalheiro Alvarinho Quinta de Soalheiro was on display from the Vinho Verde region. The company specializes in wines from this variety and even makes wines in the orange style. The wine is delicate, graceful, and has yellow fruits, white peaches, and nectarine in the aroma, minerality is felt. It is ideally combined with fresh sea fish, seafood, and sushi.
Catarina Bacalhoa – white wine from the Peninsula de Setubal region – is already a blend based on the most popular white variety in Portugal Fernau Pires, aka Maria Gomes. Maria Gomes plantation occupies more than 6% of all vineyards in the country. Also, in a blend of varieties of Arinto and Chardonnay.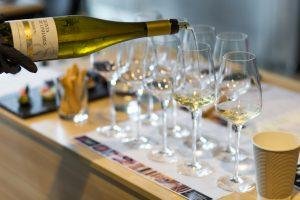 The Arinto variety is known for its high acidity, that is why Portuguese winemakers often use it in the production of sparkling wines. The wine is very floral, mineral, and elegant. There are  peach, pineapple, light woody notes in the aroma; and a barrel is felt in the taste due to hints of vanilla and cream.
Even before the start of the tasting, Araik had already convinced the guests that Portuguese wines were a must have in the bar of every wine lover, especially a wine professional. And here are some facts from the speaker that testify to this. According to the 2018 study by the University of Gaisenheim, Portugal ranks first in the list of wine-producing countries with which world buyers would like to start cooperation and expand their portfolio. By the way, along with Portuguese wines, South African wines are also on this list: buyers explained their choice by the fact that wines from these countries were ideal in terms of price and quality.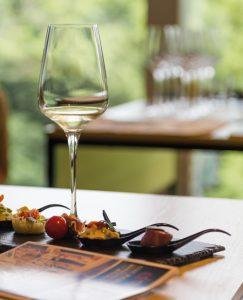 The Forbes magazine also contributed to the growing popularity of Portuguese wines: in 2019, it announced its Top 12 best wines in the world among which there were three Portuguese wines.
Besides, so beloved by Ukrainian wine lovers, Jancis Robinson, a famous British wine critic and writer, has classified Portuguese red wines as the best reds in the world for 13 years of tasting Portuguese wines.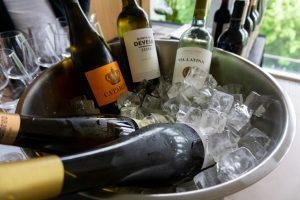 The reds, indeed, turned out to be especially good, three samples impressed the guests of the tasting.
Tres Bagos Red Reserve Lavradores de Feitoria from Porto and Douro. Wine 2016, partially aged in a barrel. Variety split: Tinta Roriz, Toriga Franca and Toriga Nacional. The wine is tannic, with plum and blackberry aromas, well balanced and moderately acidic. Ideal with red meat, cheese, and chocolate desserts.
And two examples from the Alentejo region: Herdade Sao Miguel Reserva Casa Relvas and Cartuxa Red. The wines are completely different, although both blends contain both Alicante Boucher and Trincadeira.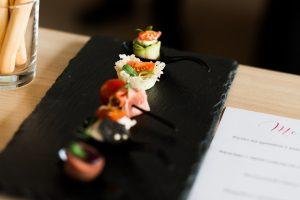 Herdade is black juicy forest berries, blueberries, blackberries, strawberry and currant jam flavor, live tannins, and endless elegance. Despite the small residual sugar (1.1 g / l), the wine has a rather sweet aftertaste.
Cartuxa has a completely different aroma: notes of wild rose, fresher fruit, high acidity, and smoked aroma. The wine is at its peak, and the winemakers give it another 10 years of aging in the bottle.
Both wines pair perfectly with fatty red meats and game.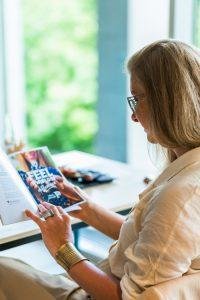 We would like to note that very soon 29 winemakers from Portugal will come to Ukraine for the first time to show their products and introduce the professionals of the sector to the variety of Portuguese wines. As part of the project, guests can expect a master class, B2B tasting and a large circular tasting for the public.
Wines of Portugal Grand Tasting 2021 will take place on June 3 at the Parkovy Exhibition and Convention Center. You can take part in the event by prior registration.