Drinks+ talks about a book by Simon J Woolf that all wine and travel lovers can use as a guide.
---
Briton Simon J Woolf has had a difficult and varied career path: he was a musician, sound engineer, IT consultant, but at some point, wine appeared in Simon's life. As a wine journalist, Mr. Woolf founded an online magazine about natural wines, began publishing articles in Decanter and Meininger's Wine Business International, and became a recognized expert on natural, organic, and biodynamic wines. Among Woolf's literary achievements, there is the prestigious 2019 Roederer Best Wine Book of the Year for "Amber Revolution" dedicated to orange wines. Besides, the New York Times included this book in the Top 5 Best Wine Books of 2018.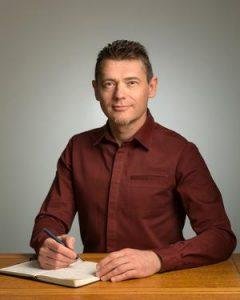 We hope that another work by Simon J Woolf, which has recently been released, awaits no less successful fate. The long title gives an exhaustive answer to the question of what will be discussed: it is immediately clear that the book "The Wine Lover's Bucket List: 1000 Amazing Adventures in Pursuit of Wine" will talk about wine, travel, and adventure 🙂.
The book will come in handy for those wine lovers who prefer wine tourism and interesting trips, during which they can discover new wine varieties, destinations, and regions, to classical tastings and prim wine restaurants. The guide, easily readable and accompanied by atmospheric illustrations, contains stories about vineyards around the world that are worth visiting, sights that tie in with certain wine locations, and must visit events and festivals.
In this wine guide, the reader will find both traditional locations and activities (for example, dining with wine in Bordeaux or excursions to picturesque Portuguese villages), as well as rather unusual and fun ways to spend their leisure time.
Do you want to be in shoes of Adriano Celentano, a character from the popular old comedy, who crushed grapes with his feet? The author will tell you which Italian villages offer tourists this exotic attraction. Do you like not only wine, but also cycling? No problem, in the guide, you will find all the hints and tips for organizing bike tours in Champagne.
If the idyll and tranquility of vineyards and pastoral rural landscapes are not your cup of tea, you can find more "urban" entertainment in the guide, such as excursions to the wine gardens of Vienna or visits to the famous wine repositories of Rome.
In the margins of the book, you will find the author's brief notes on the characteristics of each wine region and the top 5 best local wines that you should definitely try. We wish you all a pleasant reading and an equally pleasant stay! 🙂