Olga Verchenko is a wine professional living in Barcelona and working in wine business since 2012 when she graduated from the MSc Wine Programme at Burgundy School of Business. She also shares her wine passion and knowledge on the Instagram-blog @vinicomm and conducts wine tastings in Catalonia.
---
Chilling weather, winter activities and festive traditions will most likely switch your focus towards warming wines! Here is my selection for your cozy nights in snow-covered chalets and memorable celebration moments. Grab a bottle from those 7 well-known wine regions and discover 3 less obvious choices.
FRANCE. Hard to find a better way to celebrate than with the finest bubbles and this time I am opting for Crémant D'Alsace. Extra Brut by Bott-Geyl produced using biodynamic practices is delicate and fresh blend of Pinot Blanc, Chardonnay and Pinot Noir. Creamy texture and fine bubbles will set up the mood! It is also perfect as a final accord of the evening being served with cheeses or light desserts. Superb value with an average price of 15€.
ITALY. Collepiano di Montefalco DOCG is not an evident choice from Italy as this zone within Umbria is not on every wine lover's wine map yet. Though, I just could not pass by this 100% Sagrantino, an indigenous variety from Umbria and Central Italy. Arnaldo Caprai made an excellent job taming the bold tannins of this grape. As a result, one enjoys structured matured wine, full-bodied and with a velvety aftertaste. Get your hands on vintage 2009 if you can, other good vintages currently available online are 2011, 2012 and 2013 for around 47€.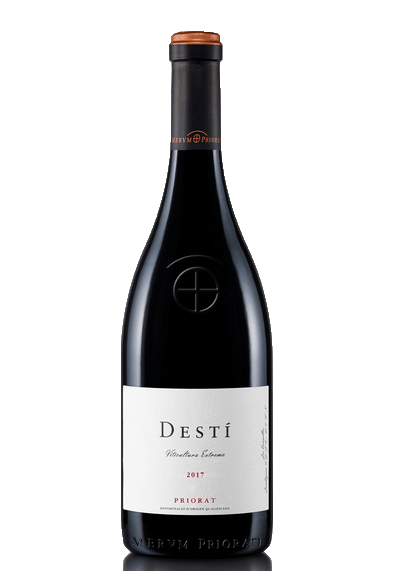 SPAIN. Powerful yet elegant Priorat red will be the best companion for the merry gatherings around the table. Deeply rooted in tradition and in licorella soil (specific slate of the region), this masterpiece Destí by Merum Priorati will reveal its nuances every sip you make. The star of the blend is Grenache (60%) that in combination with Carignan, Shiraz and Cabernet Sauvignon offers multi-layered notes of red cherry jam, ripe black fruits, balsamic and mineral hints. Long final and evolution in the glass. An excellent vintage 2016 is still available for an average price 28€.
PORTUGAL. Lesser-known wine region Beira Interior keeps catching my attention. Last time it happened with a buttery, rich-textured white made of 100% Fonte Cal (Reserva), the autochthonous regional variety, once almost extinct and revived mainly by Quinta dos Termos. Enjoy minerality, confiture pear, ripe yellow lemon and almond hints in the taste. I recommend vintage 2016 or earlier as this wine ages beautifully. A remarkable value at a price point from 10€.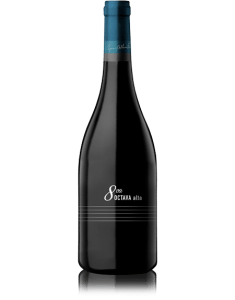 ARGENTINA. Like a breath of cold air from Uco valley, Octava Alta will spice-up your night and tasting buds with Malbec/Cabernet Franc blend (80% – Malbec, 20% – Cabernet Franc).  Marcelo Pelleriti from Abremundos crafted an intense wine with pronounced tannins, nice acidity and long-lasting finish. Whether you are looking for a pairing to your steak or a favorite pizza, this wine will do. Tasting notes include black pepper, black fruits, clove, nutty notes and minerality. Average price – 24€

AUSTRALIA. The increasing popularity of Australian Riesling led me to taste Grosset Alea Riesling 2016 and I was not disappointed. The grapes are coming from a single-vineyard Grosset Rockwood in Clare Valley where the vines are planted at around 570m altitude. This fact contributes to a refreshing acidity, but at the same time, the style of wine is voluminous, succulent and full-bodied. A gastronomic wine that can be paired equally well with Asian dishes, charcuterie or fatty fish. Average price – 25€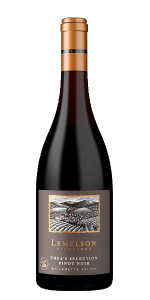 USA. Oregon is already a synonym to the finest US Pinot Noir and my choice of the season is Lemelson Thea's Selection Pinot Noir 2015. The selection includes grapes from 7 organic estate vineyards from Willamette Valley. An impressive level of acidity, well-integrated silky tannins and restrained red fruit make it a sought-after Pinot from the region. Enjoy on its own or pair it with heavier cheeses and gamey. The price tag is around 20€
Offbeat wine-producing countries

LEBANON. Being one of the oldest wine-growing regions in the world, Lebanon now producers around seven million bottles per year mainly coming from Beqaa Valley.One of the most famous wineries there is Châteaux Ksara founded by Jesuit priests in 1857. Procure their top-notche Cuvée du Troisième Millénair – a powerful complex red made of Cabernet Sauvignon and Petit Verdot. Think spices, sandalwood, black dried prunes and licorice. This wine would go amazingly with open-fire meat dishes. Average price – 30€.

ARMENIA. A number of evidences suggest that vine growing and winemaking in Armenia dates back to 8th century B.C. being a "wine cradle" alongside Georgia.  The modern wine production is tiny and wine regions only commence to find its path in the today wine world, slowly experiencing the rebirth. Keep an eye on Takar Areni & Saperavi Reserve that is now exported to several countries. Areni Noir is the rare local variety making full-bodied and dense wines. Saperavi, translated as "ink" from Georgian contributes to the rich intense color and fruit. Overall, this is an appealing and worth trying coupage. Priced at 20€.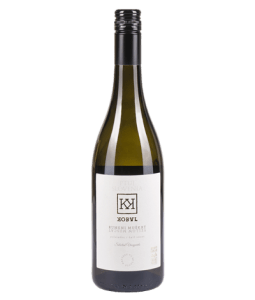 SLOVENIA. For the sweet moment of your celebration, I suggest an uncommon late harvest gem from Slovenia where a handful of local producers mainly from Podravje and Posavaje regions are specialized in sweet late harvest wines made of Riesling, Muscat, Sauvignon Blanc and Traminer.
The one from Kobal winery is 100% Yellow Muscat, late-harvested in Styria (Podravje) and presenting the notes of white peach, citrus and orange blossom sweetness combined with high acidity. Open it for your Christmas light desserts and sweets. The price is around 11€