Our correspondents came to the very edge – albeit not of the Earth, but of Italy, in order to get acquainted with the world's unique dessert wine production – Moscato Passito di Saracena.
---
Saracena is located at the foot of the Pollino massif, dividing Calabria and Puglia. This is a cosy place without tourists, where your only desire is to "lay low" (or rather, ascend to one of the mountain peaks) and think about the purpose of life… And nothing helps philosophize better than a glass of Moscato Passito di Saracena.

Very few wine critics can get to Saracena. To see the place where the world's unique wine, Moscato Passito di Saracena, is produced, the D+ team has come a long way along the deserted coast of Calabria. It took several hours of a rather high-speed drive from Taranto by car to get to a small medieval town of Saracena and Cantine Viola winery, that clung like a swallow's nest on the rocks above a deep gorge.
However, we did not regret a single minute spent on the road: we were lucky to get acquainted with people who rehabbed an old production. And, of course, to taste this world's unique sweet wine, created with the help unusually sophisticated technology and possessing a perfect balance and luxurious, truly southern bouquet. No wonder it has been supplied to the Pope's court for centuries.
However, Moscato Passito di Saracena nowadays has its own "Papa" – and he personally met us at the door of his house. The head of the family of winemakers Luigi Viola, surrounded by the whole family, was patiently waiting for us, who were wandering for several hours by car along the tangled roads and paths of Calabria.
Many years ago, a school teacher, Luigi Viola, after retiring, decided to devote his life to the wine, which Saracena has been famous for centuries. "… There is a thriving city of Saracena, known from past centuries for its Moscato wine. It is obtained from grapes that the Saracena people have once brought from Masqat," ethnographer Norman Douglas wrote in 1915 in his book "Old Calabria".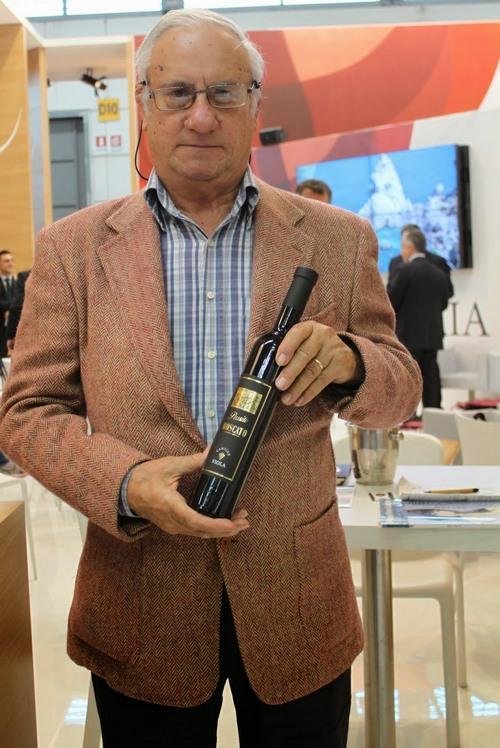 The salvation of Moscato di Saracena dessert wine, the name of which has almost been erased from the Italian winemaking card since the end of the 20th century, became the purpose of life for the Viola family.
Luigi could not allow the great name of nectar, which was served at papal meals in the 16th century, to be so ingloriously forgotten. And besides, the vineyards and production used to give work to generations of local residents, and when winemaking was on the decline here, the mountain town became empty too – young people started to leave their native lands in search of work.
And so, since 1999, Luigi has been reviving local Moscato that was close to disappearing. In this mission, his whole family joined him: the wife Marguerite and three sons – Roberto, Alessandro and Claudio.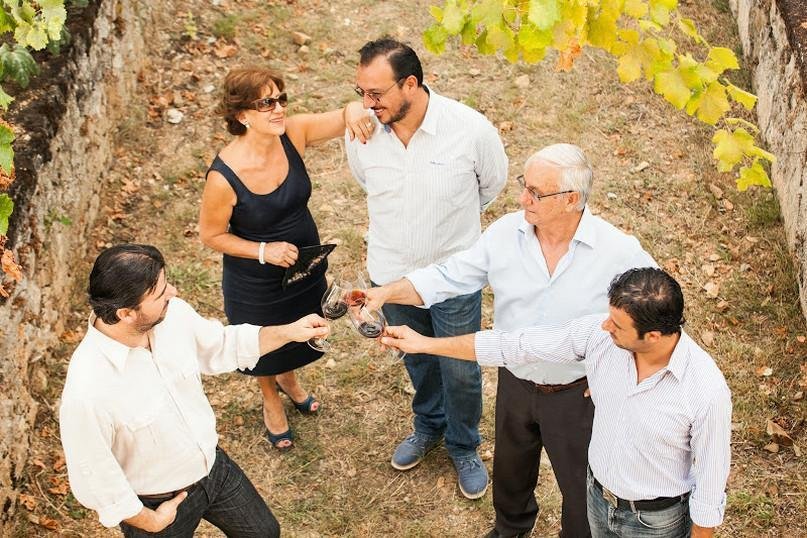 The production process of the local Moscato Passito di Saracena wine has been handed down fro
m generation to generation – and this is really fantastic!
Cantine Viola Moscato Passito di Saracena wine is made from 4 varieties of grapes harvested by hand. Wine production consists of 2 parts. From the selected berries, 50% of Guarnaccia Bianca and 50% Malvasia, harvested in early October, they manually squeeze the grape must, which is then boiled away to 1/3 part and cooled down. The second part of the yield from the autochthonous varieties of Moscato di Saracena and a small percentage of Addruocca (Addruocca is a dialect word which stands for a very fragrant grape variety) are harvested in September, but then they are slightly dried, and the best berries are manually selected. Then they remove seeds from almost raisined grapes and squeeze them. Both parts of the must are mixed and stored in stainless tanks during 7 months for slow fermentation using local yeast, then bottled and left for another 6 months in bottles according to winemakers' rules of the 16th century. Wine has excellent potential – from 10 to 20 years.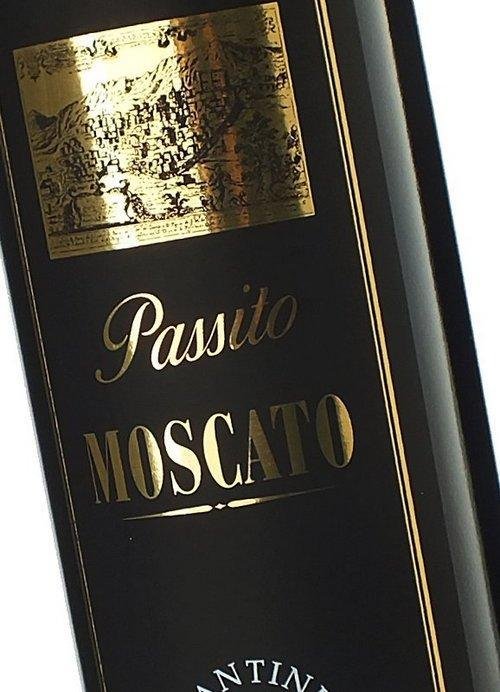 This is how Moscato Passito di Saracena was produced many centuries ago, but today this process of producing sweet wine is at variance with the regulations prescribed by current Italian legislation. Despite the fact that Moscato happened to be outlawed, Saraceni winemakers place traditions above anything else, and, relying on the "indulgence" of the Pope, continue to adhere to their own ancient rules. Thanks to their stubbornness, the present world can enjoy this amazing wine.
Moscato Passito di Saracena is characterized by untypical to passito saturated orange colour, aromas of dried figs, honey, candied citrus fruits, apricot, and has good acidity.
The best way to try this wine is a combination with almond cookies, marzipans, pastry made from shortcrust pastry stuffed with orange jam, dried fruits, chocolate or pecorino cheese.
The vineyards of Cantine Viola are located in Saracena, in the Rinni region, at an altitude of 350 m above sea level. They are cultivated in accordance with the Bioagricert organic certification. Vines for the famous Mocato di Saracena occupy 2 hectares. The annual production of this wine is 10 thousand bottles of 0.5 litres. Apart from Moscato Passito, the wine collection of the winery also includes rose wine Rosso Viola, white Bianco Margherita, and grappa, which is produced by distillation of grapes from which Moscato Passito di Saracena is produced. It is curious that the younger generation of the family founded a brewery a floor lower to the winery and produce unique beer based on oilcake obtained from the production of Moscato Passito di Saracena.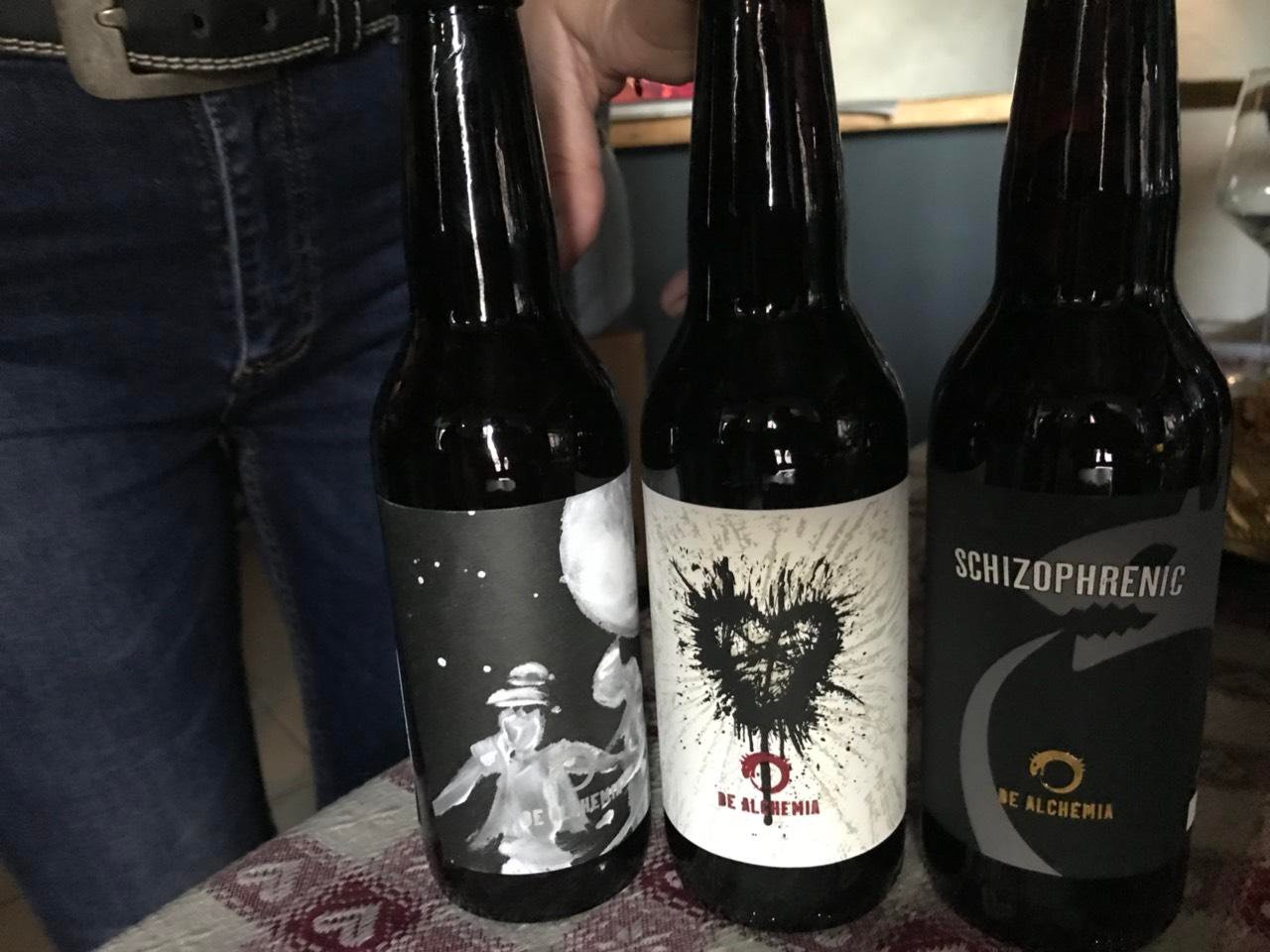 Moscato Passito di Saracena is recognized as the best sweet wine of Italy year after year and for four years in a row gets the highest score of Gambero Rosso — "Three glasses ".
Photo: Olga Pinevich-Todoruk, cantineviola.it