If when thinking about Spanish wines Rioja, Albariño, Cava or La Mancha is all that comes to your mind, it is time to broaden your wine horizons. Here are four starting points to commence your journey exploring wines of talented Spanish winemakers.
---
Undiscovered Catalonia
For many wine consumers, Penedès region is under-radar when talking about premium range wines. However, there are at least two autochthonous varieties (white Xarello and red Sumoll) capable of making excellent wines when treated well in the vineyard.
Besides, more and more prominent wineries experiment with winemaking techniques creating unique and award-winning wines. To name a few: using selected harvest from old vines, extended lees contact, fermentation in barrels; ageing in new French oak, cement eggs, amphorae, or a combination of the three. The results are impressive for a growing number of wineries.
CELLER LA VINYETA – VINYES VELLES
For a superb Xarello with ageing potential check: Can Bas Domini Vinícola, Can Ràfols dels Caus, Celler Credo, Enric Soler, Venus La Universal. And for Sumoll: Heretat Mont Rubí, Sicus, Partida Creus, Puiggròs.
As opposed to mono-varietal wines, Empordà and Costers del Segre winemakers go for using international varieties like Cabernet Sauvignon, Merlot and Syrah to create elegant blends with old vines Carignan and Grenache aged in French oak. The best examples are capable of competing with their high-profile counterparties from other wine regions. Look out for La Vinyeta, Tomás Cusiné.
High altitude Grenache
Disposing only of 6% of total Spanish vineyards, Grenache yet has enormous potential in higher altitudes of several mountain ranges. Well-known examples include Priorat and Montsant located in Serra de Montsant. And other than that, have you heard of Sierra de Gredos located near Madrid, becoming home to one of the best Grenaches in Spain?
Daniel Landi and Fernando Garcia, the two friends and winemakers, were among pioneers who believed in the success of Grenache in this zone. In 2008, they started a project Comando G, purchasing small plots of 50-80 years old vines.
Today, they take care of 3 hectares, located on the altitudes 800 to 1200 meters, where vines are thriving on well-drained granitic soils. In combination with mild temperature, this provides slow ripening and moderate alcohol levels. All plants are treated biodynamically and produce few, yet concentrated grape clusters.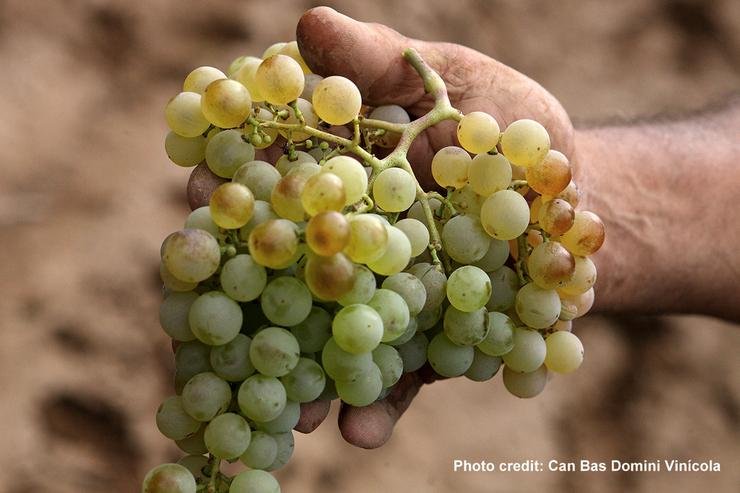 The resulting wines with limited production is an essence of fresh fruit, and to preserve it, the usage of oak is moderate: ageing takes place maximum 12 months in big barrels and "foudres".
Winemakers and wine critics tend to agree: Gredos wine region represents one of the finest Grenache expressions in Spain, comparable with elegant cold climate Pinot Noirs. So, this is something not to be missed when coming to Spain, as internationally this zone is represented in a limited way.
Sherry as never before
What is now known as a successful commercial project Equipo Navazos started as a hobby in 2005. Two friends, a professor of criminal law and Sherry lover Jesús Barquín and the technical director of Grupo Estévez Eduardo Ojeda equipped with talent, passion and access to the hidden Sherry gems discovered and shared a unique wine from Andalusia.
The classic sherries are produced in a solera system where barrels are placed in several layers (soleras), and wine is circulating from the top layer (youngest vintage) to the bottom one. However, a couple of friends would source for a single Jerez cask with particular characteristics and potential ("Bota") to bottle this 500l straight to one limited batch.
The Bota #1 was Amontillado, bottled privately and designated for the sole enjoyment of friends around the world. Today, their Bota #86 of Palo Cortado or #83 of Manzanilla Pasada are quick to sell in selected wine boutiques at a considerable price level.
…and another Southern treasure
In the land of fortified and sweet wines, it can be challenging for a dry red wine to stand out. It has only been a few years since young and ambitious winemakers have waged on the native Cádiz variety Tintilla de Rota for distinctive red wines crafting.
Tintilla (genetically identical to Graciano) is a late-ripening and low-yield grape with high sugar concentration.  Performing well in regional fortified wines production, it requires remarkable effort to make 100% Tintilla dry wines in Cádiz. Harvesting usually takes place at night to avoid the berries heating in the day. The best selection is from chalky-soil vineyards benefiting from Levante and Atlantic winds. Winemaking techniques follow the principles of minimum intervention, using entire-clusters fermentation, natural yeasts and going as far as bottling unfiltered wines. No sulphites added, of course.
Majority of the wines are coming out as micro-wines of IGT Cádiz /Tierra de Cádiz, perfumed on the nose and intense the palate (blackberry, mulberry, chocolate). To extend your wine repertoire, taste: Mahara by brothers Gómez Lucas, Nude by Barbadillo (unfiltered) mono-varietal wine from Bodegas de Forlong, Atlántida from Vinos de Atlantico.
---
About the author
Olga Verchenko is a wine professional living in Barcelona and working in wine business since 2012 when she graduated from the MSc Wine Programme at Burgundy School of Business. She also shares her wine passion and knowledge on the Instagram-blog @vinicomm and conducts wine tastings in Catalonia.