On the occasion of the 30th anniversary of Ukraine's independence, the world-famous brand Riedel has released a limited model of decanters for wine with Ukrainian symbols.
---
For all wine connoisseurs, the brand Riedel is considered the undisputed expert in the field of crystal and glassware. For 265 years it has been producing glasses and decanters which are highly valued on the market. Riedel's production facilities are located in Austria and Germany, but the brand has always respected the culture and history of the countries to which it exports its products.
At the end of last year, Riedel's official distributor in Ukraine, MIRS Corporation, invited the producer to congratulate Ukrainian wine fans on Ukraine's 30th anniversary of independence. This is how the decanter Ukraine appeared, issued in a limited edition of 150 units. They can be purchased only in Ukraine and only during 2021.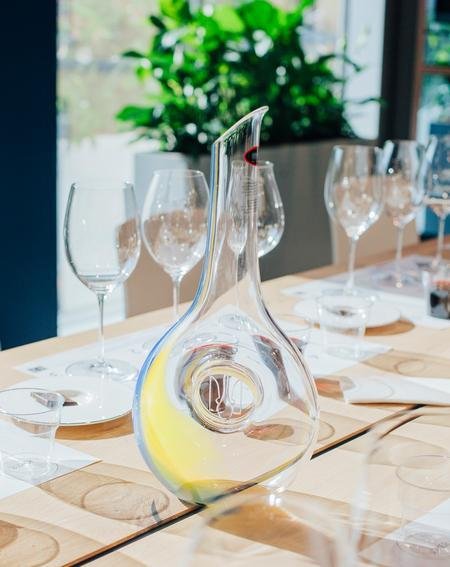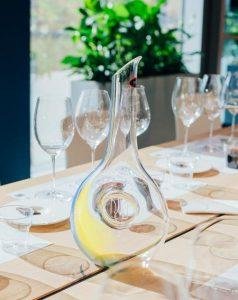 The decanter is handcrafted according to the ancient Venetian technology. Two colored glasses – yellow and blue – are melted into the dish, they symbolize the flag of Ukraine. In the center of the bowl is a Ukrainian Tryzub.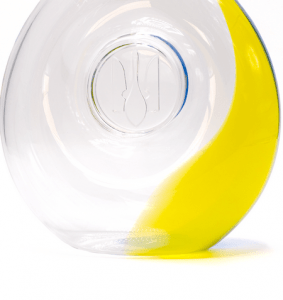 Decanter Ukraine is not just an element of decor, functional inventory for wine or an object of serving. First and foremost, it is a unique piece with its soul, a memorable artifact and decoration of the collection.
---
Kostiantyn Vidoborenko, Riedel brand ambassador to Ukraine, shares his impressions:
"This year Ukraine celebrates 30 years since Independence Day – a great holiday for Ukrainians. Riedel joined the greeting by releasing a decanter with Ukrainian symbols. Behind the laconic design solution is the painstaking work of masters. It is technologically difficult to melt two colors into clear glass. This is an ancient craft that has been honed for centuries by glassblowers on the island of Murano. Today, single workshops in the world work on Venetian technology, and Riedel is one of them."
Oleh Mykhaylenko, Chairman of MIRS Corporation, adds:
"This is not the first Riedel project for the local market of Ukraine. In May of this year, MIRS Corporation together with Riedel Vice President Oleksandr Zorin, Ukrainian and French wine experts were looking for the optimal glass for the autochthonous Odessa red grape variety and the wine of the same name. We are pleased with the European brand's attention to Ukraine. Our market is developing rapidly and opens new prospects for Western partners. MIRS Corporation, in its turn, is pleased to continue to acquaint Ukrainian consumers with wine culture and prepare special gifts for them."