Drinks+ was honored to interview the organizer and judge of the legendary Judgement of Paris – Steven Spurrier.
---
The legend who provoke lots of discussions, rumored and there are movies about him, gave an exclusive interview, telling how it was not like in the movies. Well, and, of course, what other shocks to expect from him in the wine world nearest future. In honor to the unique person, we decided to upgrade the interview genre – and here is the premiere: there is only one speaker 🙂 , and he answered not only the editor-in-chief of Drinks+ questions, but also Ukrainian wine market trendsetters' questions.
Drinks+: How did it happen that when you were born in Great Britain, you moved to France at that time when these countries had a difficult relationship. You started selling French wines and teaching in a wine school in English
? Are you a rebel by nature? You're a maverick, aren't you?
Steven Spurrier: I wasn't aware that France and GB had a bad relationship, but there has always been a love/hate relationship between the two countries. I moved to Provence the day of my marriage in January 1968 because I had bought a property in the Var which had a large ruin on it and had had plans drawn up to turn this into a fine country residence. This didn't work out and that was the reason for moving to Paris in September 1970. As for being a maverick, I think I am more of a dreamer, but being a younger son – in the UK the elder son inherits the estate but has to live there! – and with some family money I knew from my 'teens I could do what I wanted in life and, with all the ups and downs, this has been the case.
D+: At which stage of the preparation for the 'Judgment of Paris' you had an idea of tasting not just American wines for US Independence Day, but comparatively blind with the best French wines, as a result – nine of the best tasters in France put California wines higher points comparing with the great French Châteaux, changing the global wine forever? What was your main goal? Were you annoyed with the French confidence in their unwavering primacy?
S.S.: American Independence Day is July 4th, the Paris Tasting was held on May 24th. Having opened the Académie du Vin in early 1973, we were bang in the middle of Paris and were the only place with a tasting room and the only people who spoke English, so of course visiting wine makers and wine critics from the US came to see us. The quality of the wines they brought impressed my American partner in the Académie du Vin and me so much that we decided to hold a tasting with the aim of getting this quality recognized outside California. It was not at all to beat the French, and from the 10 wines in each category we would have been happy with just two in the top five, as that would have brought the recognition we thought the wines deserved. Nobody was more surprised than me when the results were read out.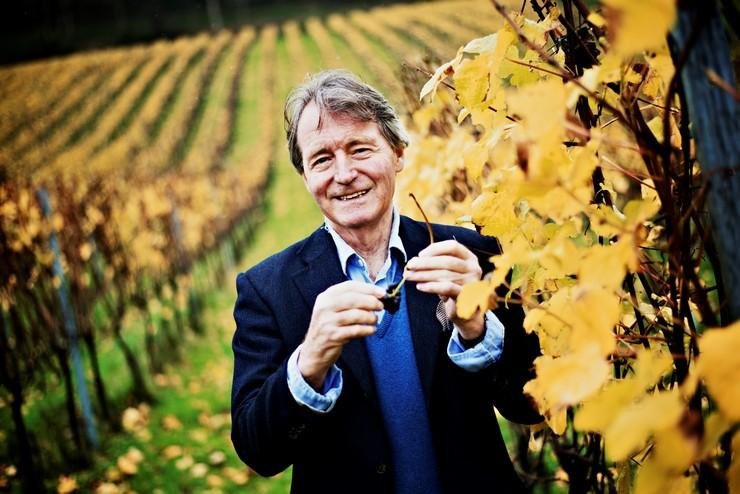 D+: Why did you decide to put in the ring the American wines against the only one country – the long-term leader – France? Not Italy – where you spent your childhood, not Australia or South Africa?
S.S.: I didn't spend any part of my childhood in Italy and in 1976 the wines from Australia and South Africa (still closed because of Apartheid) were not known in Europe. My shop was in Paris and the wine we chose from California were Chardonnays and Cabernet Sauvignons, so it was only logical that we chose the best of Burgundy and the best of Bordeaux to be tasted blind against them.
Pavel Mnuhin, Chef Sommelier Oysters Cava Bar, Co-founder of WINETIME ACADEMY, Founder of the tasting club Symposium: Do you still believe that California wines are bigger than Bordeaux and Burgundy?
S.S.: Of course the wines from California are bigger than those from Bordeaux and Burgundy, as the climate is much warmer. I think you mean "better" and while there are some very, very good wines from California, I am sure that today and for twenty or so years the wines from Burgundy and Bordeaux are finer. "Better" is in the eye of the beholder.
---
I moved to Provence the day of my marriage in January 1968 because I had bought a property in the Var which had a
large ruin on it and had had plans drawn up to turn this into a fine country residence.
---
D+: You should forgive us, but it's interesting: how could it happen that such an experienced taster just not only set high marks for California wines, but put them because, apparently, they thought that they were French? You were also in the tasting team, but at that time you knew what the wines of Napa Valley are? But how to explain the puncture of the rest of the team – a real pro is able to recognize "terroir" and even vintage in a blind tasting – not that made a mistake in countries?
S.S.: I do not agree. Both my partner Patricia Gallagher and I tasted the wines, but our notes were not counted in the ranking. Anyway, although we knew which the wines were, we did not know in which order they were served. At the tasting the wines were served one by one and the glass removed, so there was no chance for the tasters to compare the 10 wines side by side, as would be the case today.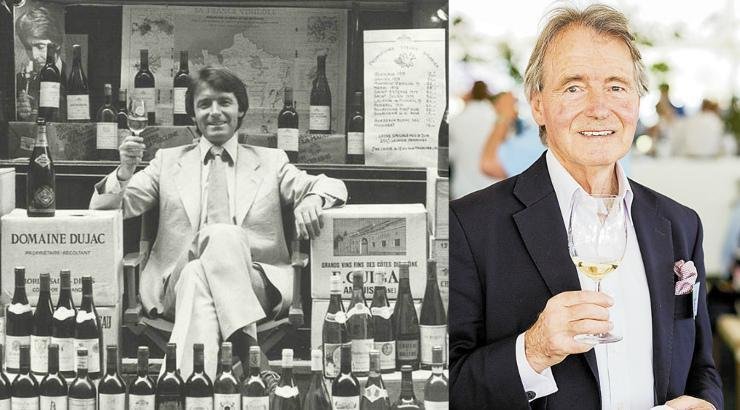 Only when a white or a red wine was particularly high in alcohol or low in acidity did the tastersrecognize it as Californian. You have to remember that in 1976, hardly any of the judges had tasted a wine from California before and this meant that if they gave the wine a high mark, they recognized its inherent quality.
Alexandra Voropai, Brand Мanager of the wine direction of the DDS+ company: It is probably difficult to surprise you as such an experienced person in the wine world… Was the winning of California wines at the Paris Tasting in 1976 a shock for you personally, or you were you sure of the result?
S.S.: As noted earlier, I did not expect a wine from California to "win" and, although in the long term it was beneficial from France, this is not the result I would have wanted in the city where I lived and worked. The result was a shock to me.
Alexandra Voropai: What other interesting paradoxes have you experienced in the wine world?
S.S.: Too many. The wine world is like a kaleidoscope: each time you look through it, the image is utterly different and can never be reproduced.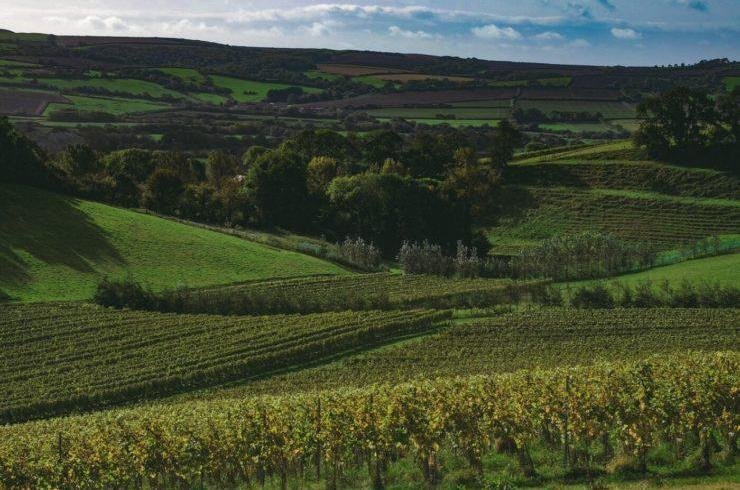 Bride Valley Vineyard Landscape
D+: For what purpose did you organized the "Paris Tasting" again in 2006: there is a version – to restore relations with French winemakers
. Did you realize that California wines could get the same results again? Or you wanted to see the trend? What was the reaction of your French partners in 2006 after another fiasco?
S.S.: After the 1976 tasting, the Bordelais maintained that the result was false as their wines had been tasted too young. I held the tasting again in May 1986 in New York, just he red wines and instead of two California Cabernets coming in the top five, there were three. This caused me so many problems from Bordeaux that I refused to do a 20 year tasting and it was only at the request or Lord Rothschild from England and Robert Mondavi from Napa that I agreed to hold the tasting in 2006.
This proved the simple point that in the early 1970s the wines of Bordeaux were resting on their laurels and those from California were doing their damnedest to make the best possible wine. By the early 2000s this situation had been reversed, as a non-blind tasting of the wines from the 2000 vintage so clearly showed.
---
Having opened the Académie du Vin in early 1973, we were bang in the middle of Paris and were the only place with a tasting room and the only people who spoke English, so of course visiting wine makers and wine critics from the US came to see us.
---
Alexandra Voropai: When you tasted the same wines again in 2006, what surprised you in California and French wines? Samples taken for tasting were in your private collection or did you have to buy them from other collectors?
S.S.: All the California wines came from the producers themselves and all the Bordeaux were bought from the top merchants in London. For comparison, see above.
D+: Did you really call 'Bottle shock' 'deeply insulting' because of inaccuracies. What was wrong?
S.S.: The theme of this movie was that my shop in Paris was doing badly commercially, the top estates wouldn't supply me with wine, and so I had to hold this tasting to gain publicity. The reality was completely opposite. This is why I have been quoted as describing the movie as "More Bullshit than Bottle Shock."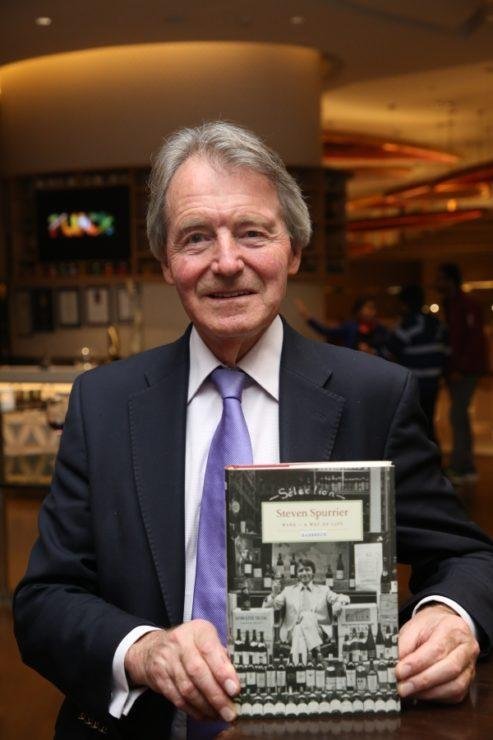 D+: Can you say that your book 'Wine – A Way Of Life' – the story of your rich wine life – was an answer to the film in order to tell the truth about your personality?
S.S.: Not at all, it was simply an urge to tell my story in my own words.
D+: In the interview for our magazine, Fiona Morrison called your book 'the one of the best books in the modern wine world.' Who from your point view is your reader: a professional or a wine lover?
S.S.: I would hope it to be both, but it doesn't need to be either. It is the story of someone's life told in the most straightforward manner. If Fiona called the book important, this is probably because my wine life covers the most interesting five decades that the wine world has ever experienced.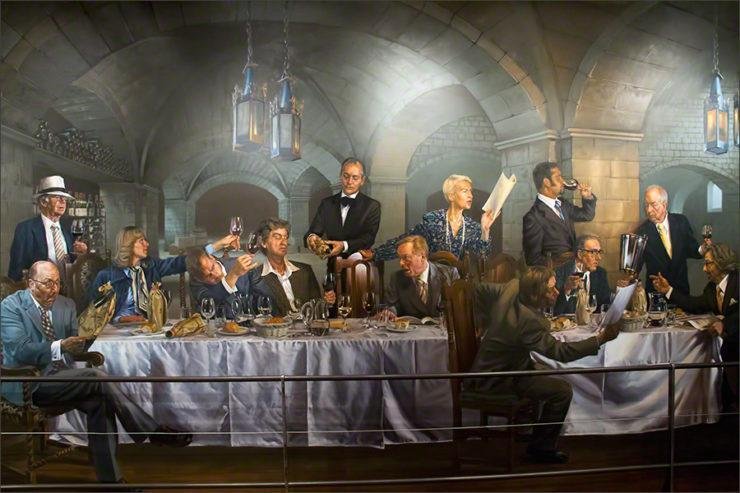 D+: Your book has a lot of stories. Which one has become the most overshared for you, on which for a long time you have been thinking – to tell or not?
S.S.: Certainly the Judgement of Paris is the most told story and the nly one to merit a whole chapter to itself.
Alexandra Voropai: You probably has a wine collection? How many bottles do you have? What is the oldest wine in your collection? Are there mostly from France?
S.S.: Around 3000 bottles, 65% French, 15% Italian and a bit of Spanish, 15% New World and 5% Port. The oldest bottle is Taylor 1977 Port.
Inna Petrukh, Chief Sommelier of delicacy market Le Silpo, wine trainer: What was the most memorable wine for you? What wine would you like to taste in 5-10 years?
S.S.: Impossible to answer the first question. For the second, I would like to learn more about Sangiovese, particularly Chianti Classico.
Inna Petrukh: Wines of the nearest future – is it a trend of variety, region or style?
S.S.: A good wine has to have a sense of place, so it is region over verity.
Inna Petrukh: Due to the climate changes and taste preferences, which of the once outsider wines can take a leading position?
S.S.: Virginia in the US, British Columbia in Canada, and any cool climate, high altitude vineyards.
Oleg Kravchenko, Сhief Sommelier and Co-founder of Win Bar, Kyiv: Whether it will continue the confrontation between the New World and the Old World continue in the future?
S.S.: No, there is no reason for it to continue this way, but it probably always will. The most important thing the Paris Tasting gave to the world of wine was to create an Template where unknown wines of quality could be tasted blind against known wines of quality and if tasters themselves were or quality, they judgement would be respected.
Oleg Kravchenko: In which country of the New World, in youropinion, the terroir is most expressed?
S.S.: Probably Chile, for the huge difference between the vineyards from north (very hot) to the south (quite cold).
Oleg Kravchenko: Over the next 10 years, which new European winemaking countries will come out on top and with which varieties?
S.S.: Italy and Spain, but particularly Italy.
D+: Which of wine regions are the most undervalued in the world?
S.S.: South Africa for value as the Rand is very weak, Portugal for quality.
---
The founding of the Académie du Vin was in response to a demand from my Anglo-Saxon clientele to learn more about wine. They way to satisfy this demand was to create a wine school, so it wasn't difficult at all.
---
D+: If there could be an opportunity to erase borders, in what place on the earth does an ideal vineyard exist, an ideal terroir, where can you create the perfect wine?
S.S.: As Remington Norman said on his introductory presentation to the Académie Internationale du Vin, "perhaps the greatest terroir in the world has not yet been discovered.' This was 20 years ago. Terroirs are planted by humans who have to discover them in the first place.
Ivan Bachurin, President of Ukrainian Sommelier Association: Have you ever tasted Ukrainian wines and what are their prospects?
S.S.: Sadly not and I would like to.
D+: According to your observations, is there an obvious difference between European, Asian and American sommeliers? What about English and French?
S.S.: This is too complicated to address. Of course there are differences because people are different from each other.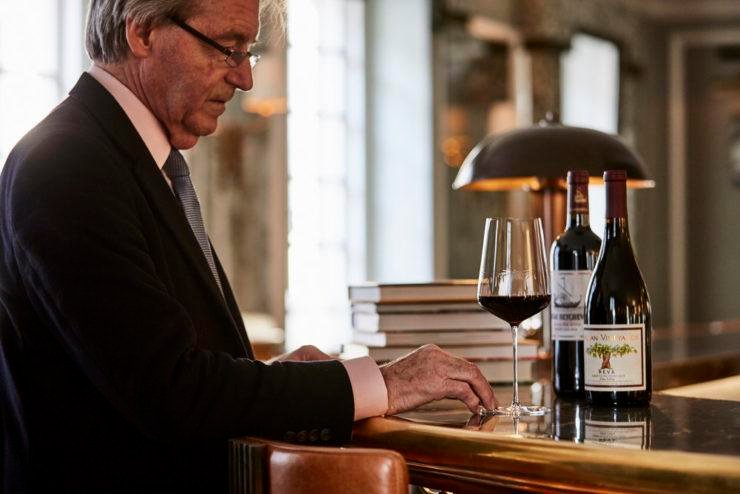 D+: You founded L'Académie du Vin, the first French private wine school. Probably it was not easy – do you remember how it was? What are the differences between your school and others?
S.S.: The founding of the Académie du Vin was in response to a demand from my Anglo-Saxon clientele to learn more about wine. They way to satisfy this demand was to create a wine school, so it wasn't difficult at all.
D+: What was your work on the Christie's Wine Course? Does this course exist today?
S.S.: I created the Christie's Wine Course, based very much on the courses we gave in Paris, at the request of Michael Broadbent in 1982. Michael and I taught the classes, as well as many others, until 2012. Christie's closed the school in 2015.
D+: And your projects in India – what did you do there and how are things going with this business now?
S.S.: I created a mail order company called The Wine Society of India and it lasted for about 7 years, getting up to 12000 members, but due to the difficulties of doing business in India, it never made a profit. The company was closed down about 5 years ago.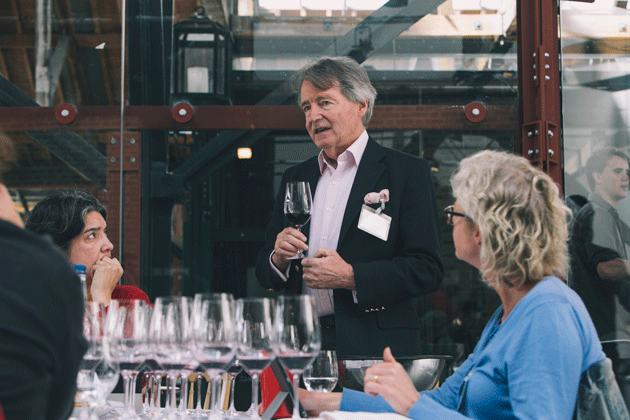 D+: You led the wine department at Harrods. What are the most outstanding moments that you remember, what was the most difficult, and why did you say goodbye to this department store?
S.S.: When I arrived in July 1991 the department was badly run with a dull selection of wines. When I was let go in January 1992 it was much better run with a very good selection of wines, but Harrods' management and myself did not see eye to eye.
D+: Could you please remember how you started working with Decanter, who involved you and what attracted you in such work?
S.S.: I had already written some well-regarded books on wine in the 1980s, so when I returned to London from Paris in 1991, it was logical that Decanter would want to see me.
D+: Do you agree with the opinion that today people read less? What do you think about journalists, Instagram bloggers impact on the consumer of the opinions?
S.S.: People read less because they think they have less time, but actually their time is taken up on IPhones and so on. Anyone who gives out information on wine is useful, provided this information is factually true, but there are certainly too many opinions out there. My advice to anyone asking me how they should buy wine is to "find a wine merchant you can trust." It is the same with information, better to stick with a reduced number of sources.
D+: Nowadays, in the wine world, the opinion of wine critics has a great importance, they affect the sale and consumption of wine. Do you think that their assessments are objective, taking into account their possible financial interest?
S.S.: If they have a possible financial interest, it is unlikely their opinions will be objective.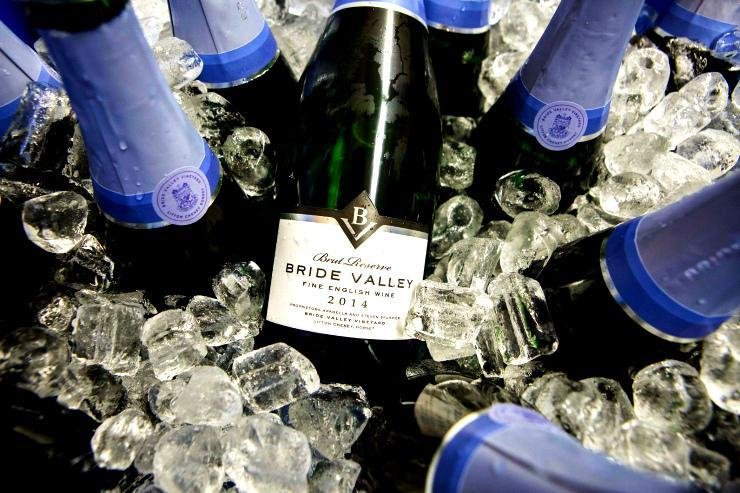 D+: Please, tell us about your "Three Ps rule".
S.S.: Very simple: P1 is the place where the vineyards are, generally a good place to be; P2 is the person who owns the vineyard or makes the wine, generally a good person and if he/she is a bad person they will make bad wine. P1+P2=P3 which is the product, also generally good to drink.
D+: Is your relatively new own business, Bride Valley Vineyard, the next revolutionary step on the winning road? To make sparkling wine you have bought seedlings in a Burgundy and planted grapes in England, on the site of the for mer sheep pastures that belonged to your wife Bella. We should expect soon another blind Parisian tasting of sparkling England vs France
?
S.S.: There have already been many tastings of English Sparkling Wine vs Champagne. On the same price level, the English wines do quite well, but at a higher price level the Champagnes do better.
D+: Eric de Rothschild commented about your new business: 'Welcome to the Club'. What did he mean?
S.S.: That owning a vineyard is a world-wide club, but behind this remark was the knowledge that it is not an easy project.
D+: In your book, you talk about this project in a chapter called 'Poacher turned Gamekeeper'. Decipher the meaning, please.
S.S.: The poacher steals the game that the gamekeeper is trying to bring up for the shooting season. It is a simple expression of joining the opposite side to that you have been on before.
D+: What happened with your wife's farm, how easily she agreed to give pasture land to vineyards in a risky climate zone?
S.S.: Only 28 acres of the 200 acre farm are under vines, but the vineyards needs 50 acres overall for access. The rest still have sheep on them, but farmed by someone else.
D+: Some wineries specifically get sheep to destroy the seedlings in the vineyards – do you use the symbiosis of plants and animals?
S.S.: The sheep eat down the grass and weeds between the vines, that's all.
D+: You call the dog Maud a member of the wine team. What responsibilities does it have?
S.S.: Dogs love running up and down in between the vines and every vineyard needs at least one dog.
D+: Could you please tell us what is your attitude to biodynamic and organic wines? Is this a marketing or a necessity, a new level of evolution of the wine world?
S.S.: I admire vineyards that are organic and especially those that are biodynamic, as they let the vine fend for itself.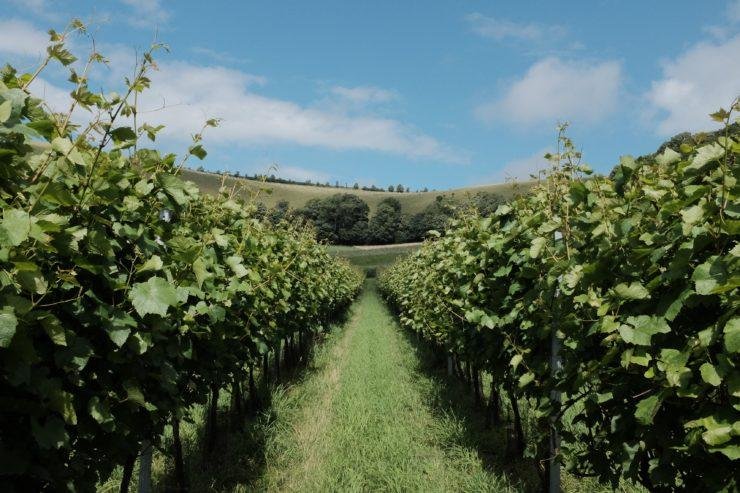 D+: Your vines gave the first harvest in 2011, today your three wines are already on sale in different countries – from Northern Europe to Japan and Taiwan. Could you tell what is a strategy for sailing?
S.S.: I don't really have a strategy, but imagine that a balance of 70/30 UK/Export would be good, and in the UK 70% into the Trade, 30% more local sales with a higher margin. We have opened a Tasting Room and a Wine & Art Room in the stable block behind our house, which is getting us some regular B2C clients.
D+: What channels do you use tо promote them through – exhibitions, contests, online platforms? In general, do your wines need additional advertising or your name is a guarantee of attention to them?
S.S.: I don't advertise and have a minimal budget for competitions, my intention being to build the brand on the quality and of course this benefits from the recognition of my name.
D+: During your career, you have experienced several financial ups and downs. What are the most important rules for you in your work?
S.S.: Don't give up.
D+: How do you think Brexit affects the development of the wine business?
S.S.: I don't see how it can, except via the exchange rate.
D+: What other coups could the wine world wait from you?
S.S.: My new publishing venture, the Académie du Vin Library is very exciting indeed and will have a great impact on the world of wine books.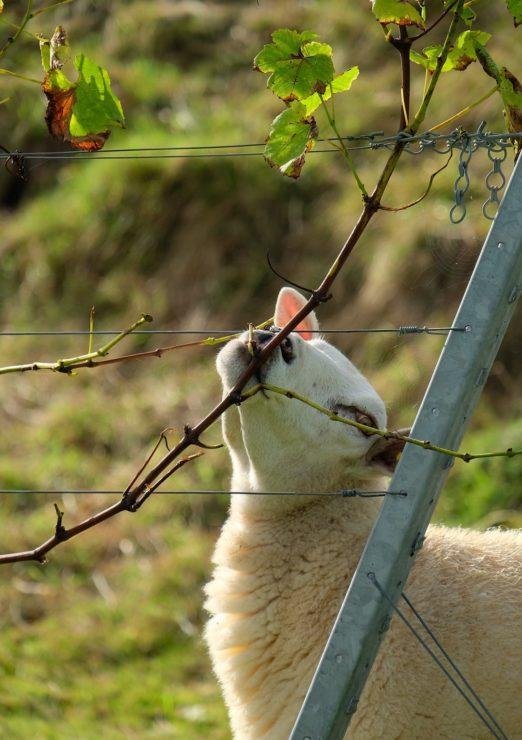 D+ blitz
D+: You sold wine, promoted wine, and produced wine. Which of these roles are the easiest for you?
S.S.: In all of these roles I was communicating about wine and that is what I am good at.
D+: Paris tasting – looking back, – what was the effect more: more fame or more problems?
S.S.: More and lasting fame.
D+: What is the biggest achievement in your life?
S.S.: Creating L'Académie du Vin de Paris. Everything flowed from that. https://www.academievin.fr/
D+: The biggest failure?
S.S.: Trusting too many people.
D+: What else will you like to do if you would live in a world where there is no wine?
S.S.: This is not conceivable.
D+: Favorite wine that you could drink on weekdays and the most expensive – which you possibly drink for special occasions. If there is a favorite food pairing? (although, as we know, you think that wine is not for food, but for mood).
S.S.: I can't answer this question as since I drink for mood not for food and my mood changes often, so does the wine, which always suits my mood at the time.
D+: What is your favorite movie?
S.S.: The real Judgement of Paris movie that was never made due to obstruction from Warren Winiarski of Stag's Leap Wine Cellars, who proclaimed that "I don't need this movie for my legacy." It wasn't just his legacy, it was California's and the world's.
Photo: oregonwinepress.com, FB Bride Valley Vineyard, aloksama.com, rumasingh.com, Decanter, academieduvinlibrary.com, wechianti.com