This year, Albeisa Consortium brought to the winewalk the star wines of their regions – both premiere and retrospective vintages.
---
In 2022, Nebbiolo Prima, which had been first held in 1996 at the initiative of Albeisa Consortium to present Barolo, Barbaresco and Roero DOCG wines, was held for the 26th time. Due to the invitation of relevant consortia and AB Comunicazione, our editorial staff was lucky enough to join the large-scale tasting (the tasting took three days, and more than 300 samples from 180 winemakers were involved) of regular releases of famous wines: Barolo DOCG 2018 and Riserva 2016, Barbaresco DOCG 2019, Riserva 2017, Riserva 2019, Riserva 2019, Roero DOCG 2019, and Riserva 2018. And there was a cheery on the cake: retrospective Barolo DOCG 2008/2006 Riserva, Barbaresco DOCG 2009 Riserva, Roero DOCG 2008 Riserva.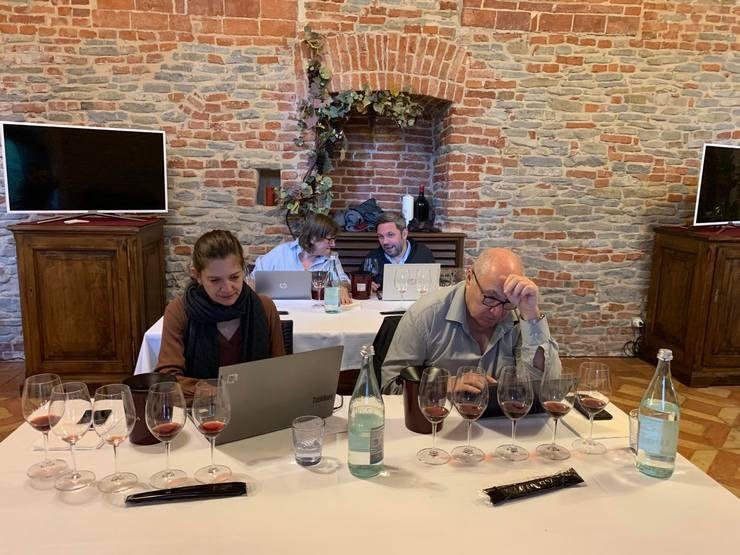 First, we would like to express our gratitude to the organizers for the invitation and apologize for the delay in publishing the material, which was caused by the start of the war in Ukraine; it forced Drinks+ journalists to leave their homes and work places simultaneously. In fact, Nebbiolo Prima was our last pre-war event, the last major event of peacetime…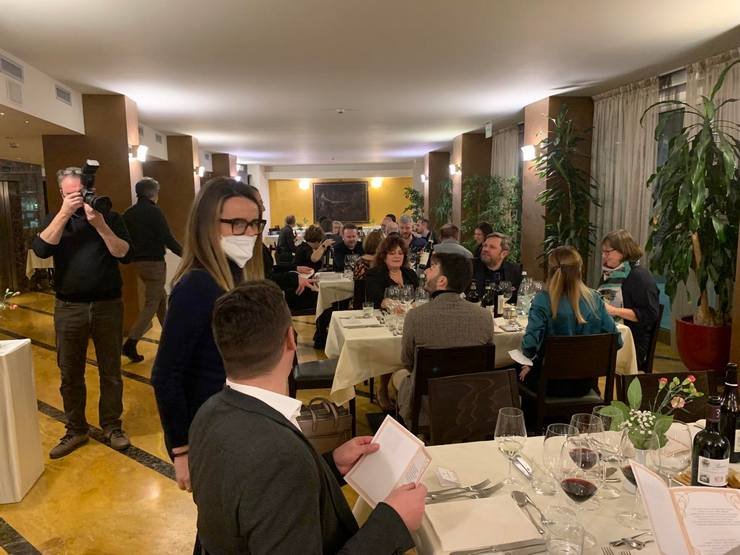 Indeed, the premiere, which brought together wine journalists from all over the world, was extremely friendly and emotional. Every night, after a busy day of rhythmic blind tastings, the international journalistic community would gather in the hotel lobby for private meetings with Piedmont winemakers, scientists, oenologists, ampelographers and more. These wine parties were respectfully chaired by Marina Marcarino, President of Albeisa Consortium, who took care of each guest. This was followed by gastronomic dinners with the Lange star wines, which were artfully emphasized by the performances of the famous Italian opera stars, and that greatly adorned our round-the-clock stay at the hotel in Alba, due to the then pandemic restrictions.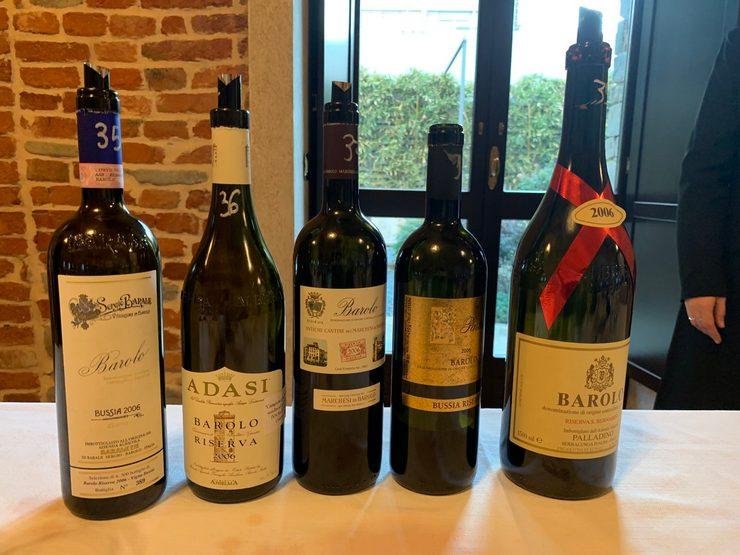 Today, through the prism of the war imposed on us, the wines premiere is remembered with a special sense of nostalgia for a peaceful life, when friendly discussions about wines prevailed.
However, on the average, a high quality of all presented sets did not cause many differences among the journalistic community, so there was nothing to argue about. The general opinion is that despite some seasonal natural anomalies of certain vintages, the vast majority of samples are ready to go to the world arena.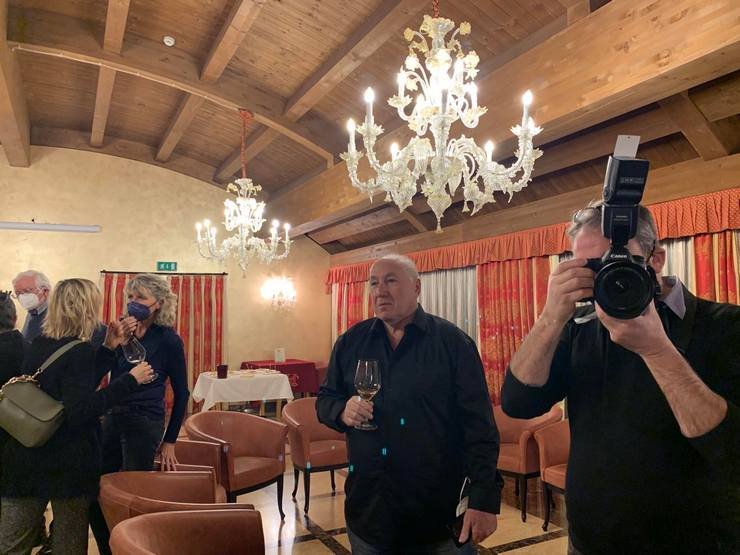 Thus, let's look at the premiere wine sets through the prism of natural circumstances. To all appearances, the vintage Barbaresco DOCG 2019 and Roero DOCG 2019 were formed in all areas in very favorable conditions, though somewhat agitated by prolonged winter colds, mid-summer peak temperatures, and September hail. So, Nebbiolo 2019 was harvested with almost classic characteristics, and observers almost unanimously declared vintage as "traditional", marked by decent quality, overall elegance, though emphasized its slightly reduced quantity. All samples, with very rare exceptions, were assessed by us as almost ready for the table. Although most of them will reach their prime time within at least five years.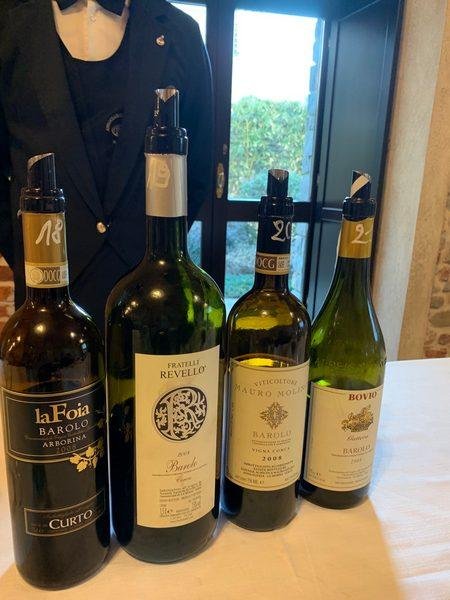 To adequately assess the vintage 2018 Barolo DOCG and Roero Riserva DOCG, it should be noted that the year began with prolonged rains, which lasted throughout cool spring and until early June. However, by the blossom time, the weather had improved, and a period of stable optimum temperature commenced and lasted until September. If we compare Nebbiolo with terroirs Barolo and Roero, the vegetative period of the latter seemed shorter, but it did not affect the ripening of berries. Yields decreased slightly, but quality remained high. At the same time, in Barolo and Barbaresco areas, sugar levels increased, and phenolic maturation accelerated. In general, vintage showed a good balance of acidity with some deviations in Roero wines. Generally speaking, we could observe a solid territorial identity, a tendency to long aging.
Vintage 2017 was presented at the premiere by Barbaresco Riserva DOCG. After a mild winter, Piedmont experienced sudden frosts in April and thereupon summer heat. Well,  Lange's winemakers expected terrible consequences, but as previous tastings show, the vintage of Nebbiolo from the Barbaresco area turned out to be unexpectedly promising. Spring frosts could damage the early buds of grapes, but went through the valleys, bypassing most of the slopes. The summer heat relieved the local growers of the need to resort to excessive cultivation of vines, and the ideal temperatures in early autumn provided a slow ripening of berries and a fairly harmonious balance of Barbaresco Riserva, as well as a tendency to long aging.
At the preview, vintage 2016 was presented by Barolo Riserva DOCG. And here, we should remind that Nebbiolo variety requires the longest growing cycle, and 2016 met this requirement as best as possible. From the second half of winter, the weather was mild, with little rainfall, but it rained until the end of March, which provided good soil moisture. Low spring temperatures turned into an advantage, due to which it was possible to avoid vine diseases. Summer was balanced, and the beginning of autumn was comfortable for ripening berries, which gave a healthy and high-quality harvest with a harmonious balance. The 2022 premiere of Barolo Riserva 2016 demonstrated a pleasant average quality and noticeable freshness. If I allow myself generalizing, it appears that organoleptic profile of the presented samples corresponded to my idea of the typical Barolo.
Harmony reigns within the set – we saw wines with a perfect balance between structure and acidity, and they obviously come up to the expectations of the highest level of elegance and premium quality. If we are detailing about the natural circumstances under which the vintage presented to the journalistic community was formed, it should be noted that the harvest seemed generous, which gave excellent wines, including those of extraordinary class. The bouquet usually showed richness of the gamut, and the taste was distinguished due to juiciness, spectacular tannins. Undoubtedly, each sample revealed its own particularities.
---
Tasting notes
Day one.
Barbaresco DOCG 2019
In my opinion, the most captivating wines were those produced by the following producers.
Luidgi Diordano. The aroma is light, fruity, the taste is quite balanced, with a hint of tannins, light, harmonious sweetness that does not overshadow freshness, quite finished.
Moccagatta. The first nose reveals a perfume, barely perceptible notes of freesia, then tobacco leaves and tones of wood appear in the bouquet. The body is light, tannins are noticeable, astringent flavor with a hint of balsamico, good potential.
Cascina Morassino. The flavor is characterized by summer honeysuckle, red fruits, light body, tannins are fresh, but are not yet quite mature. It may appear to be a very good "ladies' wine". For strong ladies with a touch of style)).
Cortese Guseppe. It already reveals itself well in the aroma dominated by fresh red fruits, quite friendly tannins. Relatively finished.
Саscina Luisin. Red fruits and berries, lemon notes and freshness, juiciness in aroma and taste, the shade of ripe raspberries dominates. Elastic body.
Musso. Elegant pomegranate color, red plum in aroma, slightly noticeable jam, pleasant, distant shade of prunes, tannins still young, but quite ready to be served on the table.
Poderi Colla. The first nose reveals animal notes, but distant, non-irritating tannins are noticeable, the taste is balanced, it is better to wait one year before use, great potential.
Giacosa Fratelli. Minerality and fruit in aroma, charming taste with balanced sweetness. Slightly astringent tannins, but polite, docile. Good wine!
Adriano Marco e Vittorio. The light honey sweetness in the aroma evokes magical memories of a summer garden strewn with juicy red berries. The second nose reveals grassy tones, a distant aroma of honeysuckle, and a slightly astringent taste. I recommend waiting for its prime time before drinking this wonderful wine.
Cascina Vano. A pleasant combination of aromas of soft tawed leather and fruits. Balanced in acidity, noble sweetness breaks through young tannins. Very potential!
Pietro Rinaldi. Tobacco leaves break through the basket of ripe fruit, adding a bouquet of originality, the taste reveals barely perceptible tactical jamming, the body is silky, tannins are almost smoothed, but I would still wait another year or two.
Cecilia Monte. Aroma of barberry, the taste reveals fruits and freshness, it is a wine on the rise, with excellent potential, light tannins in the taste, we would prescribe a couple of years of aging to enter "adulthood".
Paitin. Bright fruit, a kind of cherry orchard, with a light but elegant color of young pomegranate, the taste is quite dense, well-formed, but tannins are noticeable.
Ca' del Baio. The wine is completely ready for consumption, tannins are subdued, only a little noticeable – distant, quite pleasant trace, the wine is fresh, the acidity is high but restrained, the aroma is red ripe plum, a little jam. Good wine.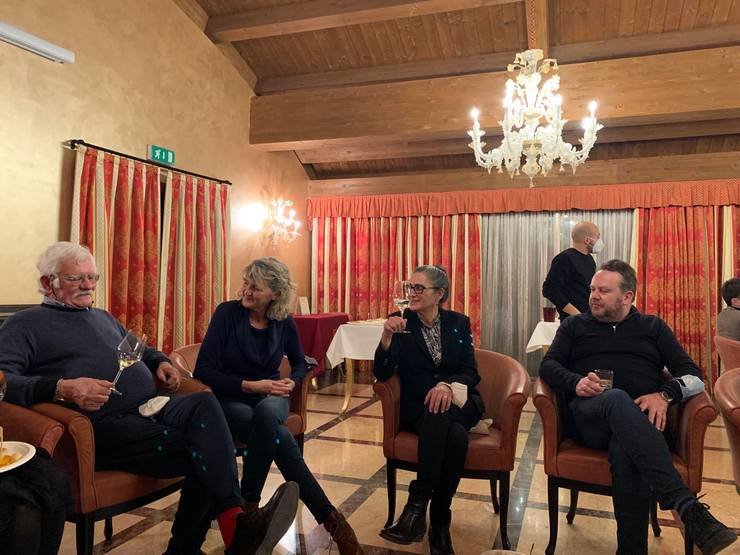 Roero 2019
Cascina Lanzarotti. Fruity aroma with a distant jasmine note. The taste is fresh, wonderful, with a slight interference of tannins – literally within a year it will turn into a wonderful wine.
Deltetto. The aroma is a boiled fruit mix with an emphasis on dried pears. The taste is fresh, fruity, tannins smoothed, rounded. It is a wine ready for drinking.
Socré. Pleasant multi-component aroma, elegant, unfolded in a luxurious multifarious aftermath with barely recognizable animal tones, later dominated by jasmine. Tannins are ripe, rounded.
Punset. An outstanding example, a luxurious, layered aroma. Herbal and balsamico notes, juicy dark cherry, shaded with chocolate, wilted rose petals, delicate, elegant taste, tannins are already soft, docile.
Mustela di Iuorio Giuliano. Bouquet with a hint of balsamico, herbs, it reminds vermouth, beautiful and elegant body, almost mature tannins, complex taste, also with great potential.
Day two.
Barolo 2018
Marengo Mario. Aroma of precious leather accessories, with a delicate note of tobacco. The taste is typical, harmonious, with obvious tannins. Great potential.
Voerzio Martini. Sophisticated noble aroma, deep elegant color. The taste is fresh, with a good balance, begins to round, but the tannins are young.
Aurelio Settimo. Elegant, well-developed wine, but still in the process of maturing. The aroma is interesting, with tertiary notes of salty breeze from the coast.
Dosio Vigneti. Elegant, well-developed wine, but still in the process of maturing. The aroma is interesting, with tertiary notes of salty breeze from the coast.
Diego e Damiano Barale. Noble aroma of barolo, light shades of jam, which flow into a powerful aftermath of noble leather, soft and rounded in general. The taste is harmonious, typical of barolo, although the aftertaste is quite short, and tannins are still irritating.
Roberto Sarotto Az. Agr. Pleasant complex aroma of leather, tobacco, with a distant note of spices, including pepper. Spices are felt and tasted; tannins are "courteous". This is a very potential, good wine.
Diego Morra. Expressive aroma, this wine represents the best example of barolo: leather, tobacco, with distant notes of sweet aroma produced by making cream with chocolate, pleasant taste, freshness, tannins are noticeable.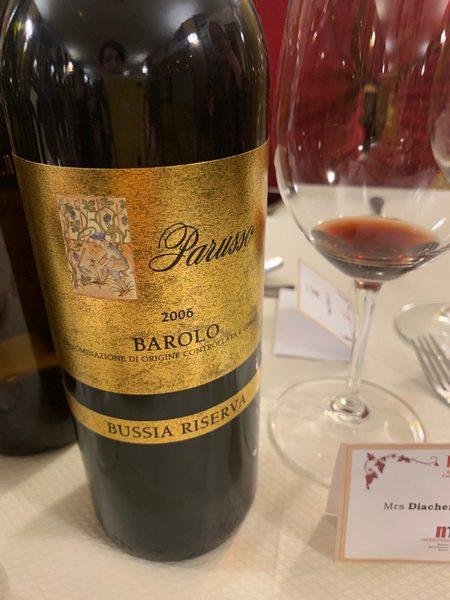 Day three.
Barolo DOCG 2018
Anna Maria Abbona. Wonderful fresh aroma of barolo, precious, delicate leather mixed with a fruit bouquet, balanced taste, harmonious balance of acidity. Some vivid tannins, but conditionally finished.
Agricola Gian Piero Marrone. Expressive aroma of precious leather, taste is elegant but expressive, tannins are orderly.
Podere Ruggeri Corsini. Deep color of pomegranate, summer aroma of red fruits, but restrained, balanced, taste with light astringency.
Barale Fratelli. Beautiful, dignified aroma, in a "masculine" style, soft leather and cherry stone, taste with a distinguished emphasis on juicy dark cherry, smoothed but noticeable tannins.
Costa di Bussia Tenuta Arnulfo. Beautiful, elegant color. The aroma of a night flower breaking through, a pleasant taste where tannins still win.
Parusso (Mosconi). Bright aroma with a distant note of exotic fruit with typical Baroque tones in the background. Tangible identity and taste, still young tannins. Potential.
Parusso (Perarmando). Complex elegant aroma, with an emphasis on the passion fruit, quite stable. Maybe atypical, but attractive. Unfortunately, the acidity in the taste prevails a bit, and the tannins are bravura, although they promise to calm down soon. Too light body, in my opinion. However, with lapse of time, it can give an interesting result.
Principiano Giuseppe e Francesco. Already ripe formed aroma, good balance of taste, tannins are still young. We can talk about a good prospect in an elegant style.
Giovanni Rosso. Berry note in aroma, mild taste with harmonious acidity, slightly young tannins. Apparently, another year or two before joyful drinking.
Revello Fratelli. Red plum in aroma, pleasant taste, round, playful and still vivid tannins. In my opinion, it will be an outstanding wine with lapse of time.
Boasso Franco. Beautiful, elegant deep dark pomegranate color. Formed body. The first nose reveals pectusin. A little alcoholic, the taste is pleasant, plum, young tannins creak.
Pira Luigi. The aroma is expressive and warm. Remote tobacco leaf. The taste is fruity, expressive, with a note of dried fruits.
Giovanni Rosso. The aroma is typical, tender, the taste is harmonious with a good balance of acidity. Tannins are young, but potentially it is a very good wine!
Day three. Retrospective.
The retrospective tasting turned out to be spectacular and generous: 47 samples of aged wines from the Lange star areas.
Roero DOCG, 2008 Riserva
Malvira. A complex bouquet of aged wine, slightly overripe, the taste is harmonious, the wine is absolutely in its prime time, it is the time to drink it, and there is no need to wait any longer.
Barbaresco DOCG, 2009 Riserva
Giuseppe Cortese. Aroma of ripe fruit, warmed by the sun, and May jasmine. The taste is light, fresh, pleasant, fruity. Tannins are vivid, but polite.
Grasso Fratelli. Dark pomegranate color, complex aroma of licorice, sweet fruit, a bit high-alcohol, rich. The taste is round, with good balance, pleasant, astringent.
Barbaresco DOCG, 2007 Riserva
Castello di Neive. The aroma is complex, jam with spices, the body is formed, mature, the taste is pleasant, expressive, tannins are vivid.
Barolo DOCG, 2008 Riserva
Marchesi di Barolo. The color of precious stones, the body is beautiful, the aroma is complex and elegant. The taste is moderately rounded, pleasant, the balance of acidity is perfect, the tannins are fast, but nice. The aftertaste is long.
Curto Marco. Luxurious aroma, characteristic of barolo, complex, beautiful. Bouquet decoration – fragile violet. The taste is appropriate, pleasant, with a prolonged aftertaste.
Revello Fratelli. If you come across this wine, I advise you to buy it without hesitation. A real masterpiece! A complex, powerful bouquet, reminiscent of paintings by old Italian masters: the same dark, deep colors and tones. A range of precious spices, sandalwood, rounded taste, soft, complex, with a distinct aftertaste.
Mauro Molino. Friendly aroma with typical tones of adult barolo: treated leather, roses, later – licorice, tobacco leaves. The taste is decent, the tannins are vivid, the wine is in its prime.
Silvano Bolmida. Sophisticated luxurious aroma, jam notes, spices. The taste is fresh, pleasant, slightly astringent with a noticeable note of high-quality chocolate, long aftertaste.
Agricola Marrone. Deep, elegant color of the royal mantle. Mature body, with velvety blinks, the taste is complex with a noticeable fruity accent, as if you taste juicy spirited fruit, in dark premium chocolate. Pleasant, rounded taste. Wonderful wine!
Day four.
Barolo Riserva DOCG 2016
The last day was dedicated to the culmination of any event in Piedmont – Barolo successful vintage 2016.
288 bis. Virna Borgogno. The aroma is expressive, complex, harmonious. The first nose reveals leather, light fruity notes. The taste is fresh, harmonious with vivid but good tannins.
Brezza Giacomo e Figli. Notes of red berries appear, then leather, coffee beans of high-quality roasting. The taste is somewhat astringent, the balance of acidity is good.
Cavallotto. Expressive, surprisingly beautiful aroma, complex: soft leather, spices, light notes of spring jasmine. The taste is round, fresh, a bit atringent, but a very decent example.
Giacosa Fratelli. Bright example, worthy of attention of connoisseurs. Expressive, complex, luxurious aroma of the famous barolo. Blackberry notes in the first nose are thereupon emphasized by tender well-treated leather, and in the second by sweet fruity notes. Very mature but fresh wine. The taste is also expressive, fresh, with a noticeable aftertaste.
Cascina del Monastero. Complex expressive aroma of beautiful leather, chokeberry. The taste of chokeberry, too. The aftertaste is long, pleasant.
Aurelio Settimo. Very elegant aroma with hints of berries in the first nose, then leather, tobacco leaf. The taste is great, balanced, vivid tannins.
Cascina Sot. The aroma is typical, elegant, the body is mature, beautiful, the color of a ripe pomegranate. The taste is balanced.
Livia Fontana. Very warm, expressive aroma, complex and soothing: red summer fruits, spices, leather tone. The taste is also expressive, balanced, with a fresh, slightly astringent taste.
Costa di Bussia Tenuta Arnulfo. To all appearances, it is the best example in today's set due to its aroma. Precious spices, leather, sweet blackberries – all in a complex, colorful, but harmonious bouquet. Exquisite wine for special events. The color is appropriate: deep pomegranate with playful highlights, beautiful body, formed. The taste is expressive, round, fresh. Noticeable tannins.
Sara Vezza. Deep warm elegant aroma of dark chocolate, spices, prunes in chocolate. In the future, boiled berries, and a light shade of wild mushrooms. The taste is balanced, pleasant, fresh. The aftertaste is a bit herbal.
Famiglia Anselma. The first nose: animal tones, but pleasant, good and worthy wine, then fine spices. The taste is expressive, fruity, slightly astringent.
Schiavenza. The first nose is a little perfumy, of the "for men" type: sandalwood, spices. The taste reveals tannins, but already ripe and smooth.
Paolo Manzone. Ripe, pleasant aroma with a sweet light fruity note, a little spicy. The taste is fresh, fruity, pleasant. Tannins are a little more vivid than we would like them to be.
Palladino. A striking example in all respects. The first nose reveals berries, thereupon leather. Tannins are noticeable, but moderate.
---
D+ Files
In our view, Albeisa is a unique association that became a consortium in 2020. It originated as a means of promoting the territory and wines of Lange in a very specific way: the marketing flagship and symbol of Albeisa is a characteristic bottle with a specific design and a high level of aesthetics. This bottle ensures the identity of the wines of certain areas. Its history dates back to the 18th century, when winemakers around the city of Alba wanted to have unique bottles for their wines, such as the famous bottles for Bordeaux and Burgundy. Their ambitious plan was entrusted to masterful glassblowers, who created a shape with an instantly recognizable contour of the shoulders. Bottles were made only manually, and immediately became an elegant decoration on the tables of the nobility. Subsequently, their popularity declined, but in 1973, due to the collective dream of 16 producers from Alba region and in response to the ideas of Renato Ratti, the Albeisa bottle was recreated, and its use is regulated by an unprecedented charter protecting and defining its use.
The real innovation, unique in its category, was not the reproduction of the old bottle itself, but its combination with the territory where grapes are growing. The new version of the bottle from 1973 is called literally similarly to epaulets: by referring to four places on the shoulders where they could be worn. Associazione dei Produttori dell'Albese has been protecting the right of use, clarifying the rules, in particular, for which grape varieties and DOC/DOCG names it may be used. Since 2007, the Albeisa bottle is also available in a lightweight version, which weighs about 30% less than the traditional model. Manufacturers are increasingly using this alternative, and demand for it has grown from an initial one million bottles in 2007 to more than five million a year. This innovation means reduction in the consumption of energy and raw materials for the production of the bottle, as well as a significant reduction in CO2 emissions. Albeisa is a progressive and large-scale, internationally renowned project that covers the craftsmanship of the winemakers, the natural and gastronomic delights of the regions, the preservation of the environment and a truly unique oenological heritage. Today, it includes about 300 producers who export nearly 18 million bottles of fine wines to wine lovers around the world.