Olga Verchenko is a wine professional living in Barcelona and working in wine business since 2012 when she graduated from the MSc Wine Programme at Burgundy School of Business. She also shares her wine passion and knowledge in her own Instagram-blog @vinicomm and conducts wine tastings in Catalonia.
---
Olga visited one of the most fascinating wine regions Vaud in Switzerland. She gladly shares her experience and wine picks with us.
When stepping in the vineyard overlooking Leman lake and Swiss Alps, I could fully understand why this land is entitled to be the World UNESCO Heritage Site. Steep man-made terraced vineyards stretched between Lausanne and Montreux is one of the most beautiful landscapes in Europe.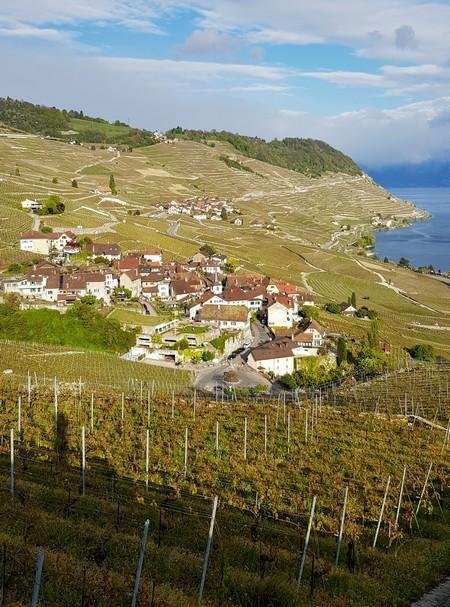 Vaud is Switzerland's second wine-producing canton with around 4,000 ha of vineyards, 8 appellations and 6 wine-producing areas.
The total annual production accounts 40 mln bottles per year from various AOC appellations including the Grands Crus Dézaley and Calamin in Lavaux.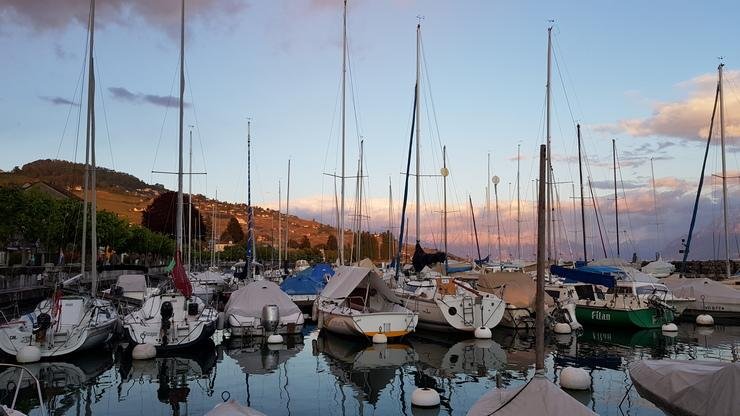 The grape king of the region is famous Chasselas, producing about 70% of all Vaud wines. The typical profile is aromatic and dry with soft silky structure due to the usage of malolactic fermentation soothing the high acidity and occasionally adding the sugar to increase the alcohol content.
One of the reds worth attention is Salvagnin made of local Pinot Noir and Gamay.
Interesting fact, unlike watches or chocolate, the Swiss keep all those wines for themselves – only around 2% of the wines produced in total leave the country.
Wine Experience
Wine tourism has been actively developed in the French part of Switzerland since recently. Not long ago after a significant change in the winemaking law had happened, when in 2006 the Swiss law forbade blending imported wine with a locally produced one. Lately, the legal requirements and consequently the quality of wines notably improved with Swiss wines gaining international medals and creating a buzz. So, both experienced wine connoisseurs and tourists come to see where the rare wine gems come from.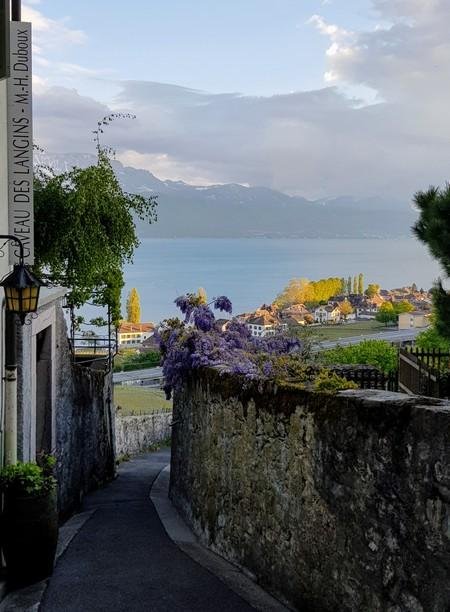 For us, the best way to explore the region was going by car to every small village nestled in between the slopes and visiting small family wineries. Not all of them are available for visits throughout the year, so here is my recommendation list to choose from:
Domaine Henri Cruchon near Morges  – a reputed biodynamic winery recognized worldwide that cannot be missed. Without any booking, you can pass by Mon-Fri from 10h – 12h/14h – 18h and have a tasting of 6 wines for CHF 15.
Domain La Colombe led by renowned Raymond Paccot would open for you their vintage Chasselas, Pinot Noir and much more Mon to Fri from 13h30 to 17h00 and Saturday morning.
Marc & Jean Duboux winery located in Riex would propose you tasting their top Grands Crus Chasselas and Syrah from AOC Calamin Grand Cru and AOC Dézaley Grand Cru respectively. The cellar is open all days including Sundays, however, the phone reservation in case of a group is required.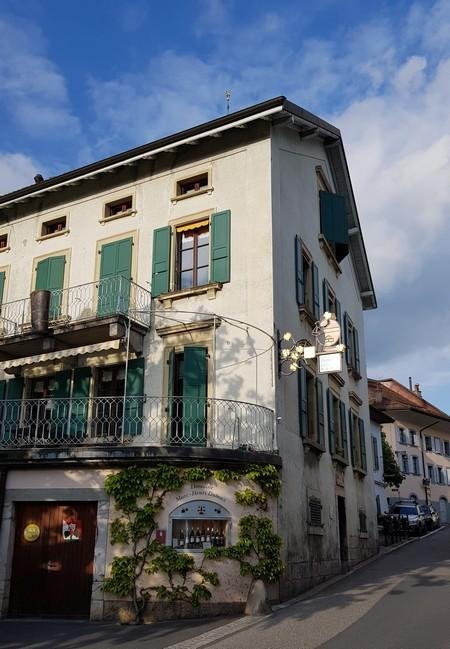 If you have only a couple of hours in the area, ride a Lavaux Express departing from Lutry, a panoramic touristic train that will bring you directly to a wine cellar where you will be offered several wines from different producers in one go. Breathtaking views on the way are guaranteed!
Provided that you want to dive deeper into the world of Swiss wines, choose of the annual public events:
Fête des Vignerons from July 18 to August 11, 2019, in Vevey – one of the biggest wine events with a range of tickets from CHF 79 to CHF 299.
Salon VINEA: 6 and 7 September 2019 in the village La Ville de Sierre with 130 wine growers presenting their wines.
Vinumrarum: 6 and 7 December in Bern. About 70 Swiss independent winegrowers and winemakers participate with their best wines.