Winemaker Bohdan Pavliy is the pacemaker among craft winemakers: he has been engaged in winemaking for over 20 years.
Vineyards covering the area of up to 2 hectares are located in a unique climatic zone on the slopes of the Dniester River in Podilski Tovtry. His wines perfectly demonstrate the characteristics of the terroir (varieties: Nebbiolo, Sangiovese, Syrah, Sauvignon Blanc, Riesling, Aligote, Gewurztraminer, etc.). One  can describe them for a long time, but it is better to try.
In 2019, at the competition "Odessa Bay" the wines "Barbariska" and "Bakota" gained silver awards.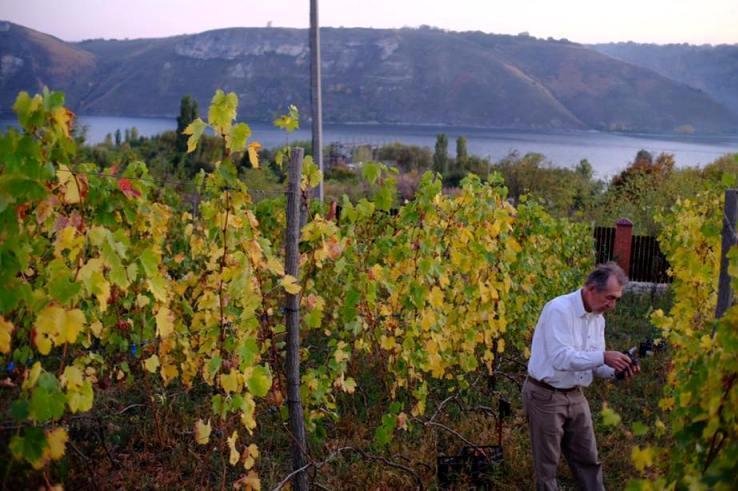 In 2019, Bohdan Pavliy began experimenting with Pét-Nats, but did not make a classic Pét-Nat in a bottle, he preferred to create it in a tank. He presented the drink at the "Food and Wine Festival" in Kyiv and at the "Festival of Wine and Cheese" in Lviv. These were two barrels with a volume of 30 liters – white and rosé. The residual sugar content was 6%. For the production of Pét-Nat, a blend of early white varieties was used.
On the winery's territory, a mini-hotel is built, which can accommodate up to 10 people. Nearby, there are ruins of a rocky monastery, and landscape cliffs over the Dniester River. Visiting this place, combined with tasting the wines of Master Pavliy, will turn into a lifetime experience. The winery is accessible only by a car, there is no tourist infrastructure.