Drinks+ editor had a talk with Dany Rolland. It turned out that the wife of the most popular "flying" consultant Michel Rolland is a brilliant oenologist herself, and at the same time, she epitomizes the French glamour and feminine charm. We also figured out that the Rolland couple consider Argentina their second home.
---
Drinks+: Mrs. Rolland, you and Monsieur Rolland are not just oenologists and consultants, but also owners wineries in France, Argentina, South Africa and other countries. What about this passion for wine? Is it a family tradition?
Dany Rolland: My family was not in the wine business and I met during my studies my future husband Michel whose parents were owners of vines for 7 generations. As oenologists, we started in buying a laboratory, one of the most renowned of Gironde. Besides, it was 1983 when we met Robert Parker. And also during the 80th, one of the first consulting propositions outside for Michel was Argentina.
---
D+: It's interesting how Michel Rolland gets such proposals?
D.R.: Well, it was very simple then and a little funny, too. In 1988, Michel received a call from a winery owner in Argentina. The situation was comical, because he hardly spoke French, and neither he, nor we spoke English well enough. We only realized that his name was Arnaldo Etchart and he called us to help him to make his wines better or different wines, because he wanted to sell in the American market. We were not sure of the seriousness of this proposal, but decided: even if it not transformed into a serious work, it will be a wonderful journey to the land of tango! Moreover, the trip was planned for February. It should be pointed out that in Argentina, it was the summer period.
---
D+: Isn't it risky to fly to the other end of the earth … Must be a real adventure!
D.R.: Right you are! The story was challenging and full of surprises. When we flew to Buenos Aires and got to the booked hotel, we were faced with the laconic note: "At the lobby at 8 am". Thereupon, several hours later, we met with the brothers Etchart. No one could speak French. Though, we were lucky that their friend could help with the translation. Well, next day, we had to fly to the north-west, to Salta, and after that, to get to Jujuy.
---
D+: What was your first impression of Argentina?
D.R.: We were struck by almost cosmic landscapes, the canyon with its multi-colored rocks – all seven colors. It was an absolutely different world: the purest air, mountain peaks, weather-beaten and smiling faces of Indians, and lamas walking at the foot of the Andes. Cactuses… and a lot of light! Finally, Bodega Etchart showed up, where we were greeted by the amazing – big and loving – Etchart family. Michel and I still remember the empanadas of Mina, which we then tasted accompanied by a glass of white wine with an almost Alsatian, but exotic nose. At the time, we discovered Torrontes*! This is how our Argentinean adventure began as well as a long friendship with the Etcharts family that will go beyond consultations to the family-owned wine cellar.
---
D+: Talking about friendship. Tell us, please, about your friendship with Catherine Péré-Vergé – you were working together not only in Pomerol, but in Argentina, too.
D.R.: Catherine Péré-Vergé was for us, Michel and I and our daughters, a wonderful friend. We were very close when she decided to invest in Pomerol starting with Ch. Montviel. We have also a personnel partnership: at this time she was a co-owner of Cristallerie d'Arques, and on the market, there was no glass for tasting and drinking that was really acceptable. We decided to create one: I tasted a lot of wines in different glasses and organized a "cahier des charges" to design one with all the qualities we were expecting. And her company made the glass called Oenologue". It was 25 years ago. After we were also very close when we decided to invest in Argentina and she was the first to say Ok, Go! She was the first one who believed in our Argentinean project. Incidentally, the first harvests of Val de Flores, as well as Clos de los Siete, until 2009, were vinified by us at the winery owned by Catherine Péré-Vergé, at Montéviejo wine cellar, due to the oenologist Marcelo Pelleriti.
---
D+: You have founded in Argentina a number of outstanding wineries, some of them with partners. How did you select vineyards?
D.R.: We just "found in love" with some places, people or terroir during all of our travels. We started with Argentina, and now it's our unique best project. We have made personnel wines in South-Africa and Spain with joint ventures, but now we focus, mainly, on Argentinean projects for outside.
---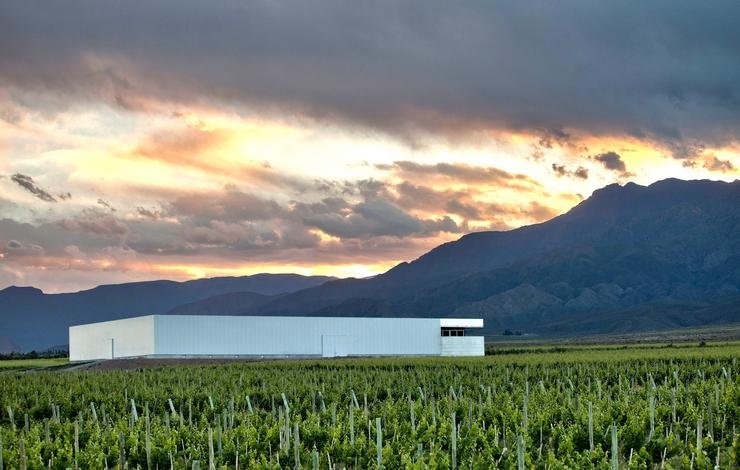 D+: Tell us about them, please.
D.R.: Perhaps, I will start with an outstanding project – Yacochuya, and then, move to San Pedro de Yacochuya, created along with the Etchart family in Salta, where our love for Argentina began. These wines are produced in small numbers from old Malbec vines (some date back to 1915) and a small proportion of Cabernet Sauvignon. Yacochuya vineyard is considered to be one of the highest-mountain grown in the world. This is an extremely beautiful place a few hundred kilometers south of the Tropic of Capricorn, at an altitude of 2035 meters. It has a specific climate with alternating hot days (36 ºC) and cool nights (12 ºC). The wine label depicts a cactus typical of the local landscape, and Michel's signature.
The more time Michel and I spent in this country, the more we wanted to understand its terroirs, to work on new wines. And even live there … And in the end Bodega Rolland was founded as well as one of the most prestigious brands – Clos de los Siete. In this project, we have united several winemaking families from Bordeaux and 850 hectares of vineyards. The estate is collectively managed and divided into separate sections, but each contributes to the development of the top-of-the-line wine – Clos de los Siete.
In addition, each estate's section independently produces its own wines under its own name in its own wine cellar. Michel advises all of our partners. The first vines in these vineyards were planted in 1999, and the first release of Clos de los Siete took place in 2002. As a part of the collective project, we founded Mariflor brand. As Michel says, Mariflor is "place, wine and concept" at the same time. Mariflor vineyard, located next to the area of Val de Flores, already familiar to us, got its name (literally, "Maria Flower") from the name of the area, and in honor of our daughter Marie. Not only does she help us in winemaking, but also enjoys photography as her hobby. I hope your readers can appreciate them and understand due to them, why we fell in love with Argentina!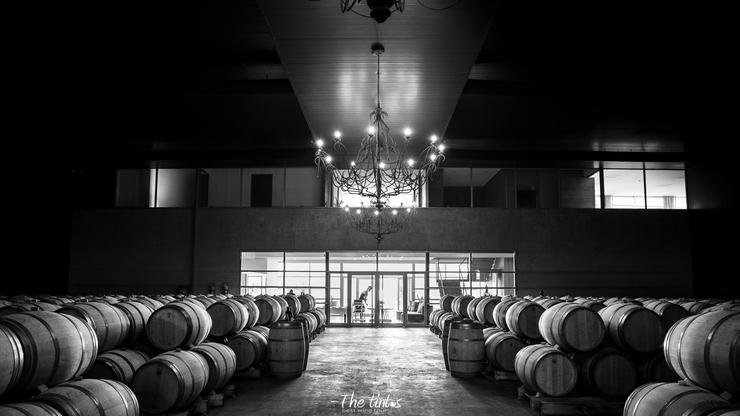 The vineyard is located at an altitude of 1100 m above sea level. An area of almost 100 hectares, of which 60 hectares are planted with Malbec, Cabernet Sauvignon, Syrah, Merlot and Sauvignon Blanc. Since 2002, we have been growing Pinot Noir on 4 hectares of Mariflor. Mixed soils – sand and clay on a rocky layer, the exposure is mainly east. Irrigation is strictly controlled, using only the purest mineral water from the Andes mountain springs. 2 ha of Mariflor: Sauvignon Blanc, planted in 2003. The first wine from Mariflor vines, 100% Sauvignon Blanc, was produced in 2006. A number of fine wines are produced here, including Mariflor Pinot Noir and the vintage Mariflor Camille, named after our first granddaughter. Regarding Top Wines of Mariflor, in honor of each of our grandchildren – not only Camille, but also the twins Arthur and Théo, Raphaël and the youngest Giulia a special cuvée has been created.From different grape varieties, but with the same high quality, 3000 bottles per year each. Bodega Rolland produces the wines: Mariflor, Val de Flores, and Yacochuya but in joinvinture and less production.
---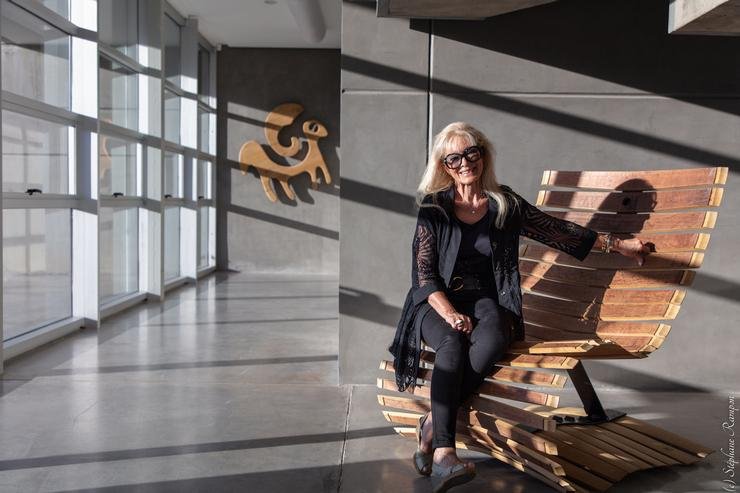 D+: What is your favorite variety in principle – if you look globally, without reference to France?
D.R.: My favorite variety is Merlot. But I love also Cabernet Franc in Bordeaux and Syrah from East France, and so many good wines with so many varieties, as Malbec in Argentina!
---
D+: Do you work with so-called natural wines, wild yeast? What do you think about organics and biodynamics?
D.R.: Personally, right now, we are in organic farming for our Val de Flores in Argentina. And with wild yeasts everywhere, except if a climatic or special problem require to add others.
---
D+: You and Mr. Michel Rolland are known as the perfect "wine couple." Common interests in oenology simplify life together or complicate?
D.R.: We have been working together for 47 years… Difficult to say it is or was complicate. Each of us has his own personality but we are very complementary.
---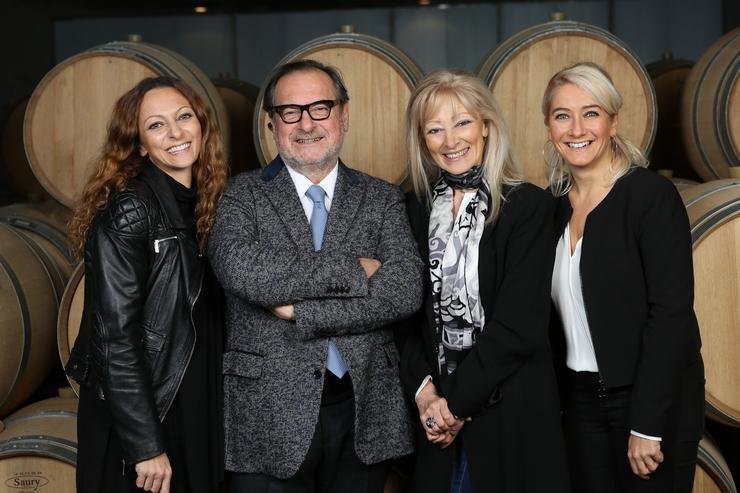 D+: You are a shareholder of Rolland Collection Limited. How is this business developing now? How are your wines priced and by whom?
D.R.: Rolland Collection is a family business and it's our oldest daughter: Stéphanie, who is in charge of management. But all fares are discussed and fixed regarding the cost of the production and the situation of the market for all wineries.
D+: What wines do you make today?
D.R.: We try to understand all the terroirs in all altitudes and latitudes and to adapt, our knowledge with a good viticulture.
---
D+: We would like to thank you for answering all our countless questions and for your time!
*Torrontes. A rare local variety for the New World, where most of the vines were brought from Europe. It was believed to have grown here even before the arrival of the Spanish missionaries, but research has shown that Torrontes is a cross-pollinated variety between Muscat variety and Mission red variety brought to the continent by Cortez. In the aroma, flowers, exotic, tropical fruits, and spices prevail. "Sweet in the beginning and bitter in the end – just like life itself" – this is how Argentinean winemakers describe it themselves. The best organoleptic properties are ue to the Torrontes vines grown in the high-altitude vineyards of Salta.