The Tesseron family has sold Château Lafon-Rochet to Franco-Swiss businessman Jacky Lorenzetti for an undisclosed sum.
---
According to Wine Spectator, Château Lafon-Rochet is Jacky Lorenzetti's fourth château in Bordeaux. The amount of the transaction was not disclosed. In addition to Château Lafon-Rochet, Lorenzetti owns Château Pedesclaux (Pauillac) and Château Lilian Ladouys (Saint-Estephe), as well as 50% of the shares of Château d'Issan.
"When you have already invested in St.-Estèphe and Pauillac, and a bank offers you an opportunity to buy an estate like Lafon-Rochet, you don't say no," commented Emmanuel Cruse, general manager of Lorenzetti's estates. "It's certainly among the greatest terroirs of St.-Estéphe," he added.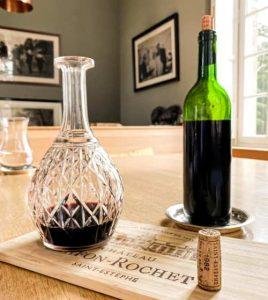 The Tesseron family acquired a 45-hectare estate in 1960, which is currently managed by Basile Tesseron. Vineyards surround the chateau in a large adjoining area, the closest neighbour is Château Cos d'Estournel.
Now Emmanuel Cruse will take over the management of the estate, while Basile and his team will oversee the 2021 harvest. Cruse is not going to make radical changes; he wants to improve the wines produced here.
"The quality has already improved recently with Basile and his team. It's always exciting to try to do better if we can. Lorenzetti has the goal of making the best wine possible," he said.
Jacky Lorenzetti is the head of the family-owned company Ovalto, with an estimated fortune of 1.7 billion euros. Lorenzetti has made his fortune from real estate and is also the owner of rugby club Racing 92 in Paris.
The businessman continues to look for opportunities for further wine investment in France, and is currently exploring proposals in Provence, Burgundy and Rhone.
Prepared by A. Bantysheva based on thedrinksbusiness.com
Pthotos: lafon-rochet.com, facebook.com/lafonrochet1855