SIAL India and Vinexpo India hosted their first exhibit in New Delhi from 9th – 11th December 2021 at Pragati Maidan. The show, which was one of its first kind in India in the B2B space, was jointly organized by InterAds Exhibitions, Comexposium and Vinexposium.
---
The Government of Meghalaya partnered SIAL India for this edition which was inaugurated by Ms. Amanda Strohan, Deputy High Commissioner Embassy of Canada, Mr. Matthias Radosztics, Deputy Head of Mission at the Austrian Embassy, Mr. Eric Fajole, Trade Commissioner and Director of Business France for South Asia Embassy of Paris, and Mrs. Rebecca Suchiang, Chief Secretary of Meghalaya. The three days of show had 119 exhibitors, 80 B2B meetings and saw over 7500 visitors from across Delhi-NCR.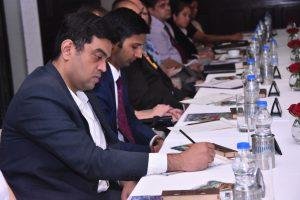 The show hosted interesting masterclasses with experts from the F&B industry. An exceptional program of culinary events: demonstrations, live cooking classes with renowned chefs such as Mr. Manjit Gill, President, IFCA hosted a cooking demo of forgotten Indian recipes whereas Chef Manisha Bhasin hosted a cooking demo for sustainable cooking. The maiden Vinexpo India show in Delhi had participation from 15 wine and spirit companies. The exhibitors included the only dedicated State Wine Board in the country, the Karnataka Wine Board.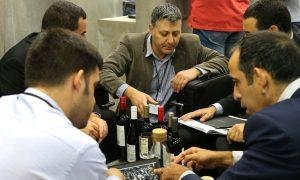 Vinexpo India will now co-locate with SIAL India next on 10-12 May 2022 in Mumbai, the economic capital of India and a major gateway for international trade. Mumbai's economy is growing fast, and its wine and spirits market is booming with a potential of 300 million consumers.
Rodolphe Lameyse, CEO of Vinexposium, commented "The success of the first edition of Vinexpo India in New Delhi encourages us to open doors to more territories in India. I am very much thrilled by the perspectives of launching Vinexpo India in Mumbai as soon as May 2022, it is an important milestone for the future."
Photo: https://www.facebook.com/vinexpoindia