Ukraine, an amazingly beautiful land demonstrating natural and cultural diversity, the land of industrious, open-hearted and talented people, is going through its darkest time now, due to the full-scale russian aggression since February 2022. Despite the war, life goes on here, Ukrainians continue to grow grapes and produce wonderful wines that have already been recognized internationally. Ukrainian people are doing all they can for their Victory, hoping to welcome guests from all over the world very soon.
---
SHABO Family Winery, founded in 2003, is a family business of the Iukuridze family. The winery has the most up-to-date production facilities, and a Wine Culture Center with bicentennial Swiss cellars, modern art collection, and several tasting halls. SHABO's own vineyards covering 1200 hectares are located in a unique terroir of Shabo village, Odesa region, between the Black Sea and the Dniester estuary. They have the largest plantations (more than 40 ha) of Telti-Kuruk, a unique Ukrainian indigenous grape variety.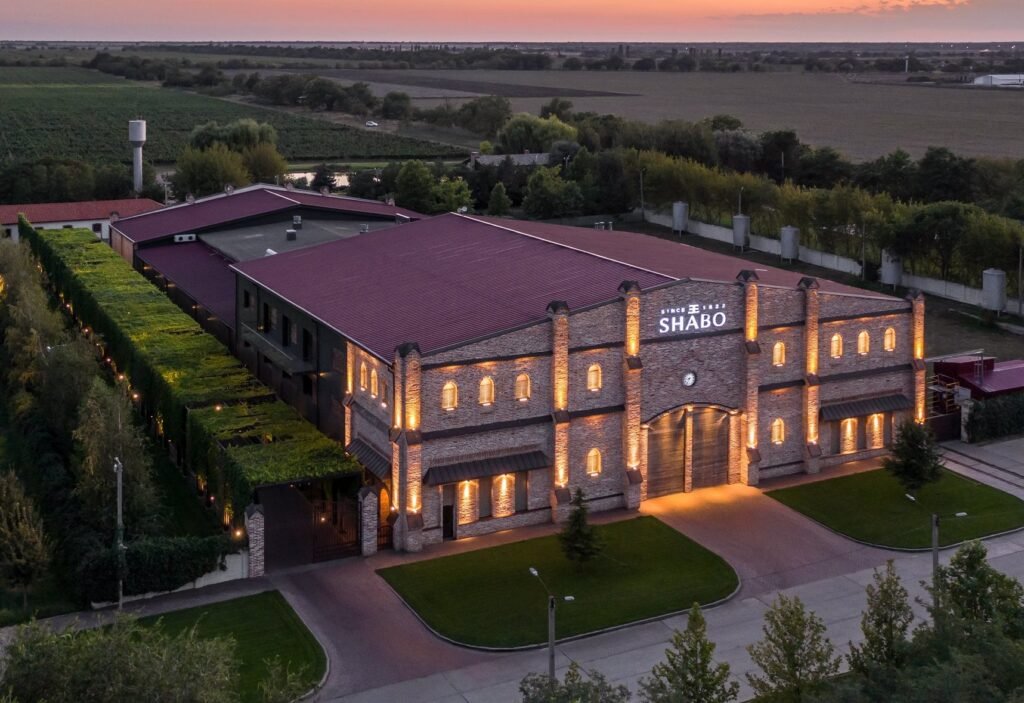 Villa Tinta (Winehall Oksamytne) is a family estate winery founded in 1998, located in the village of Oksamytne, Bolgrad district, Odesa region. Their own 500 hectares of vineyards grow in the unique and picturesque spot of Danubian Bessarabia, washed by the River Karakurt and Lake of Yalpug.
46 Parallel Wine Group is a young and successful winemaking company that has won more than 70 awards in domestic and international tasting competitions, Mondial de Bruxelles, Sélections Mondiales des Vins Canada, and London Wine Competition.The company's slogan is "Proudly Ukrainian!", and they do have a lot to be proud of!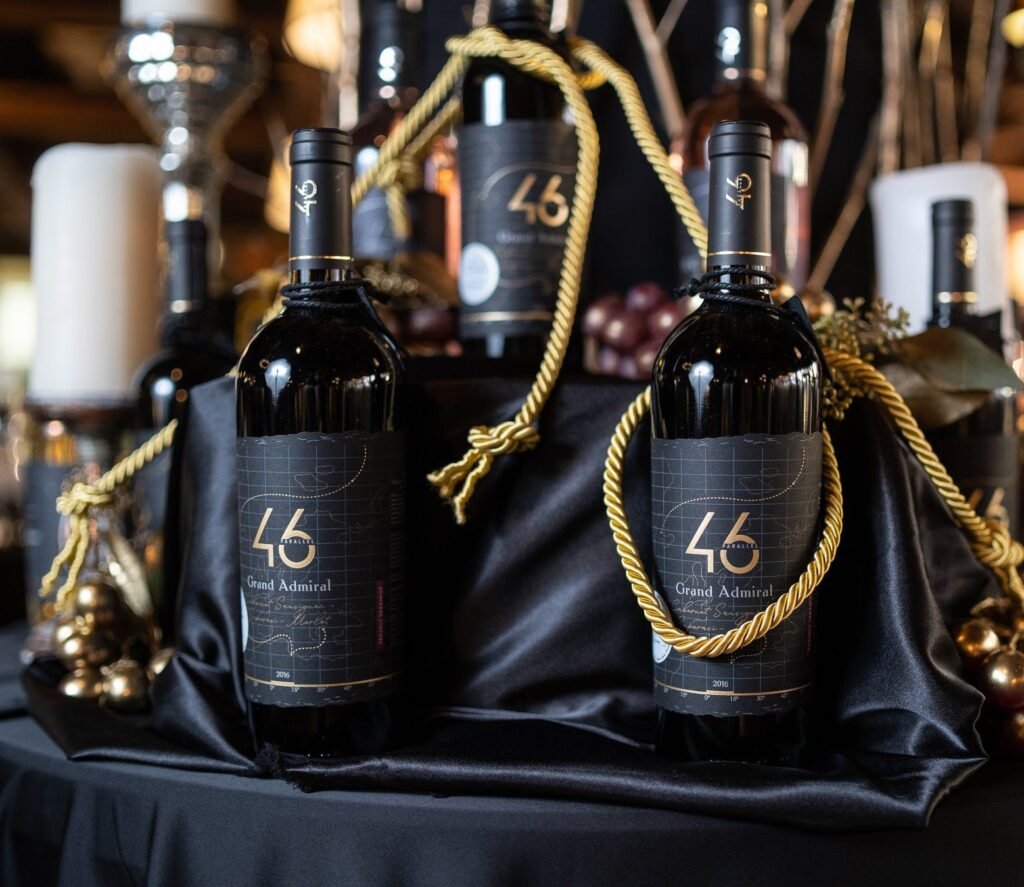 Beykush is a family winery located in Mykolaiv region. Their vineyards are growing on the Beykush peninsula, washed by the Berezan estuary and Beykush Bay. Their winemakers are well-known for their successful experimenting with blends. Beykush wines have gained the highest awards in domestic and international competitions. Just before the war, Beykush finished the construction of a new winery building, a little masterpiece of contemporary architecture.
Stakhovsky Wines is a craft family winery founded by the Ukrainian tennis legend, Serhiy Stakhovsky, who decided to engage in winemaking in 2015. He rented a plot of 20 hectares in Transcarpathia, one of Ukraine's most famous wine regions, turning it into one of the most beautiful vineyards in Transcarpathia. The winery has a big tasting hall where tourists can taste elegant and powerful wines by Stakhovsky.
Vitaliy Kovach, the founder of Kovach Sommelier School, is a member of Italian Sommelier Association and one of the most famous sommeliers of Ukraine. His expertise, profound knowledge and passion for wines, as well as his irresistible charisma, contribute to the success of his Sommelier School.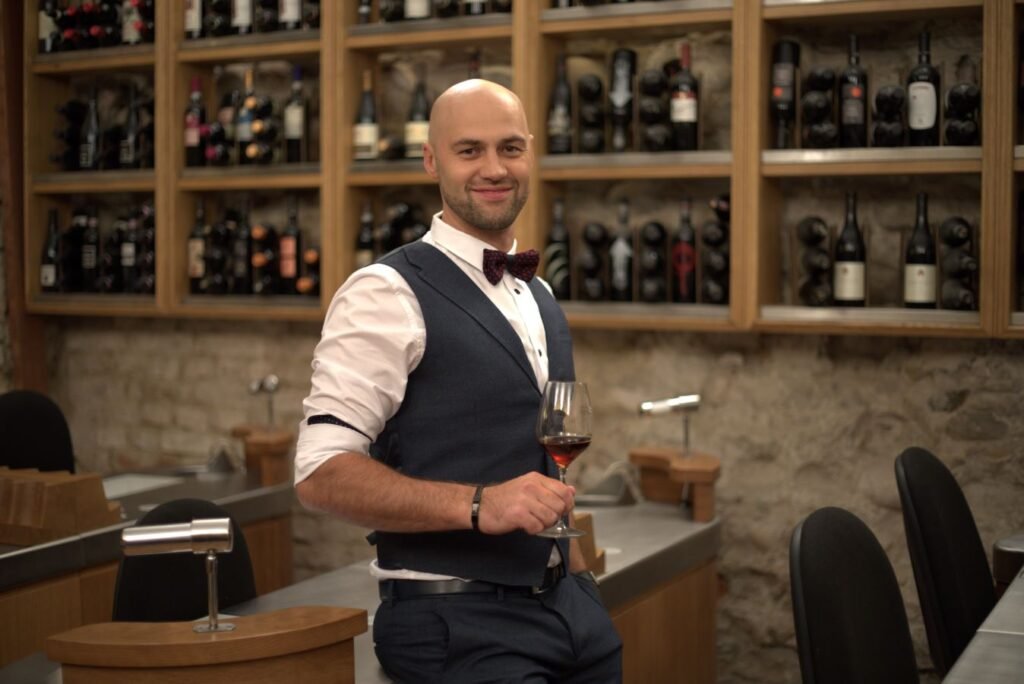 Ukrainian Bessarabia's Wine and Taste Route, a unique wine and gastronomy region located in the south of Ukraine, has a length of about 800 kilometers and unites 27 participants, including winemakers and farmers. Traveling this route is the best way to get acquainted with the culinary specialties and wines of Bessarabia.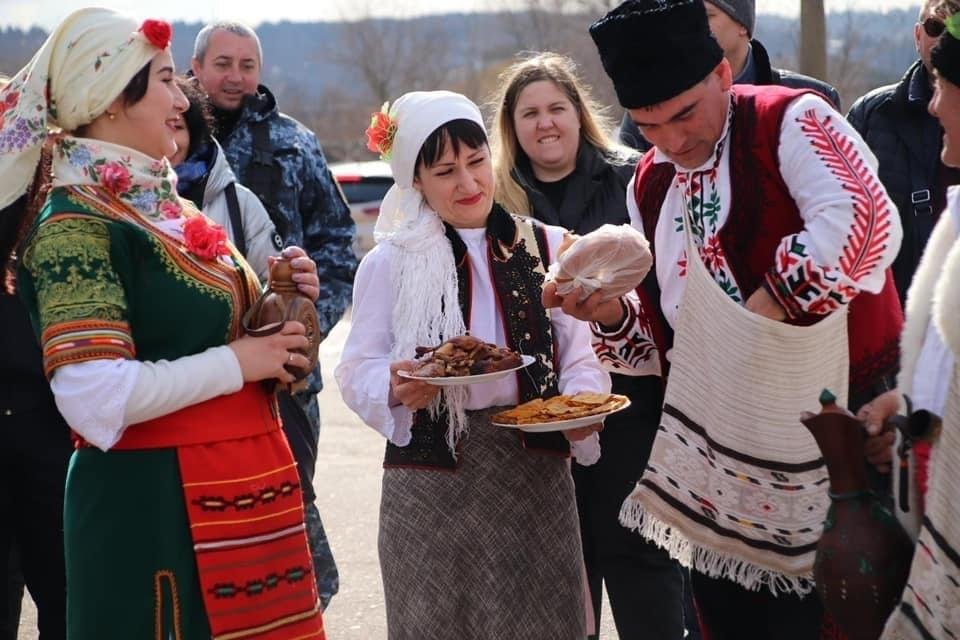 The Black Sea Craft Winemakers' Association was established in 2021 in order to coordinate and develop Ukrainian winemaking industry, as well as to enhance the competitiveness of Ukrainian wines internationally, and to promote the brand of Wines of Ukraine. In times of war, the Association also focuses on helping to rebuild destroyed wineries and on demining the vineyards liberated from russian occupation. Currently, the Association includes 72 wine manufacturers.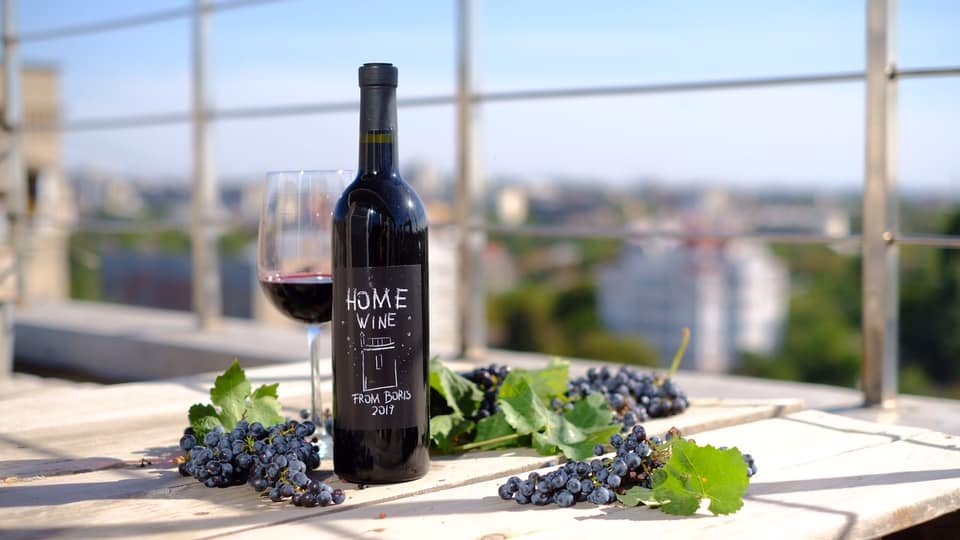 Tanya Olevska is a wine and food influencer, blogger, and journalist, member of the Association of Sommeliers of Ukraine, Founder of wine and gastronomic tours "Friends Wine Travel", founder of blind wines tasting project "Kyiv Wine Cup", and brand ambassador for the Kyiv-based restaurant "Hlek – Modern Kyiv Cuisine". Tanya lives in the United Kingdom at the moment, working for the London Wine Fair. But her heart and soul belong to Ukraine, and, of course, to the amazing Ukrainian wines!
Yurii Kovryzhenko is a famous Ukrainian chef, a graduate of many well-know cuisine schools, such as Ecole Ritz Escoffier, Ferrandi Paris, Basque Culinary Center. His unique molecular borsch astounded the Michelin Guide. Yurii is the Ambassador of Ukrainian cuisine worldwide, promoting national gastronomy at official events, international forums and competitions, and cooking for top officials and the political elite.