Victoria and Boris Pecker's family winery Home Wine From Boris was founded in 2010. Home Wine From Boris is located on the roof terrace of a multi-storey building in the center of Nikolaev. "The motivation for starting our own winemaking was the creation of high-quality natural wine, corresponding to our own taste", – the owners comment. – Making wines is our hobby".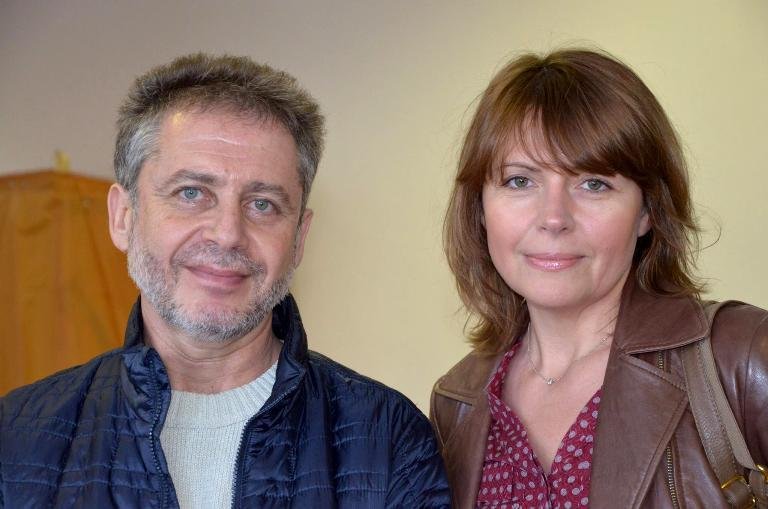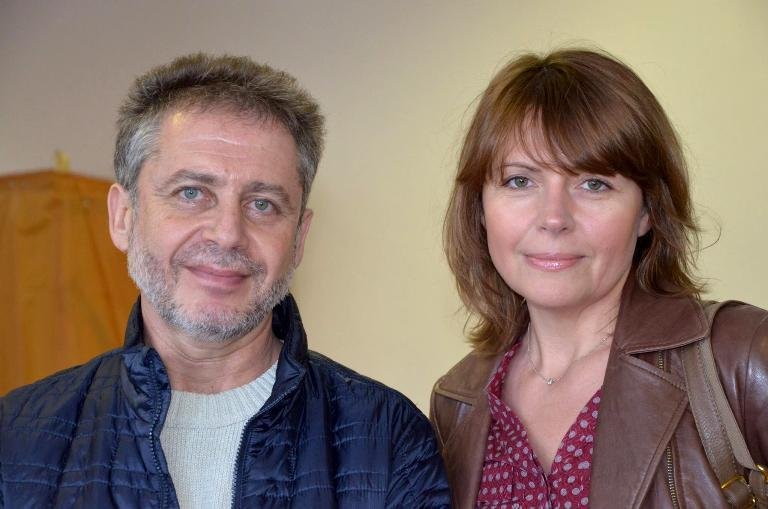 The winery has Italian equipment (an electric grinder with a comb separator, press, stainless steel tanks for fermentation and storage with a floating lid and a hydraulic seal). Home Wine From Boris processes 1.5-2 tons of grapes annually, depending on the yield and quality of the berries. The winemakers buy raw materials in various regions of the south of the Black Sea Region (Nikolaev, Kherson). Preferred varieties: Cabernet, Merlot, Aliberne (Odessa Black), Riesling, and Johanniter. In the nearest future, the family plans to start their own vineyard.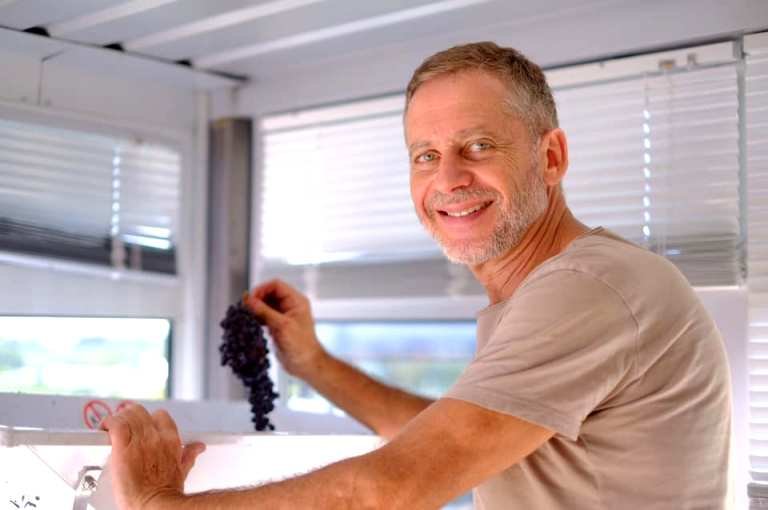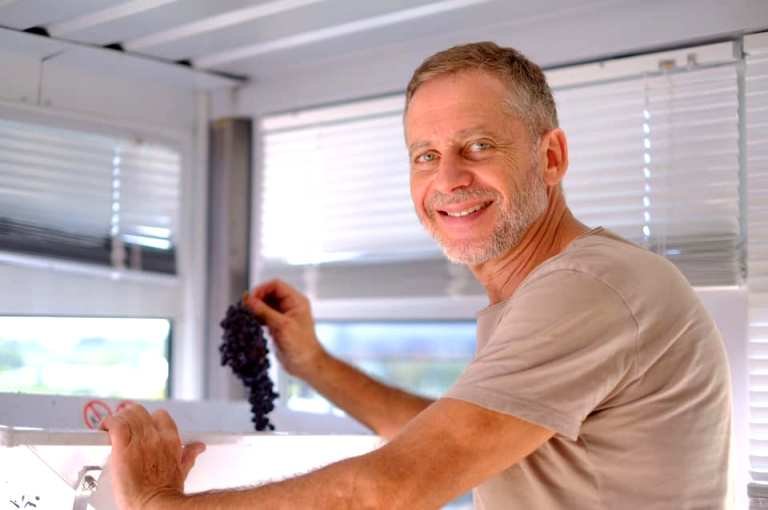 The winemakers give preference to the production of dry red wine with high tannins. The technology assumes long-term maceration (up to 7-10 days) without further aging in oak. This results in attaining an astringent, rich taste and a deep dark ruby color. Alcohol reaches 15-16% with a residual sugar of 0.5%. There are plans to use malo-lactic fermentation at various stages of wine preparation and to create wines with set aromas. The plans also include creation of a line of light wines with alcohol content of 8-10%.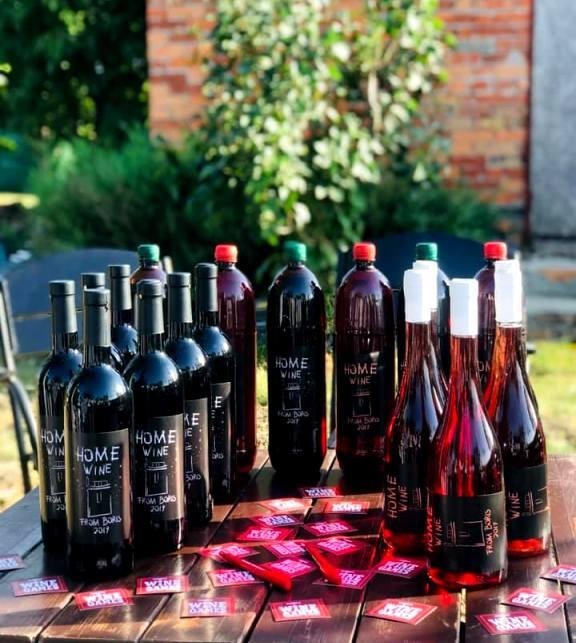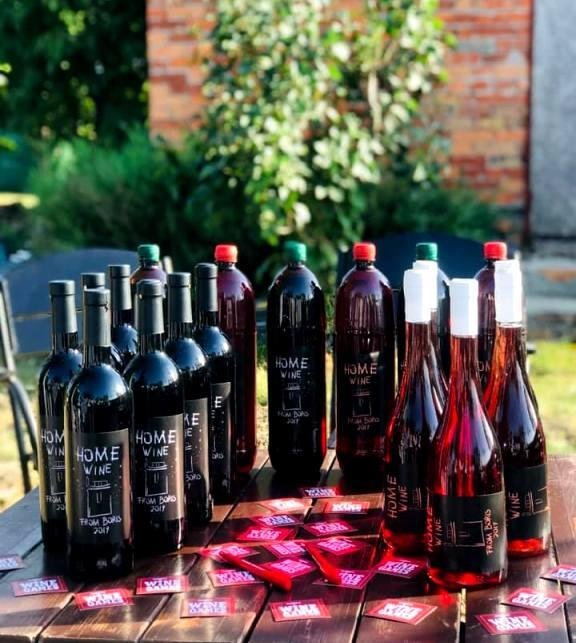 In the process of making wine, a part of the wort (for the sake of experiment) is bottled immediately after maceration. Due to further fermentation in bottles, natural carbonation occurs, resulting in a red sparkling wine Pet-Nat. Another part of a free-run juice immediately after pressing the grapes is fermented without maceration to create a light rosé wine. The same technology is used to make dry white and dry sparkling wines. These wines are bottled just before drinking. No preservatives are added to ensure that the wine has   a natural taste. All wines are ordinary, without blending.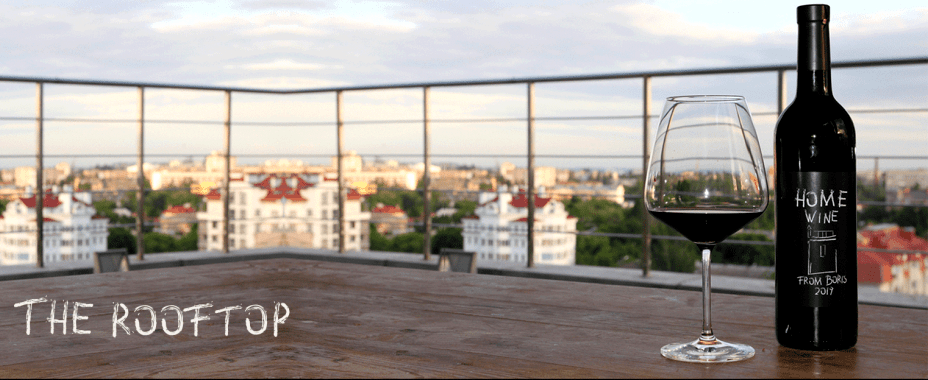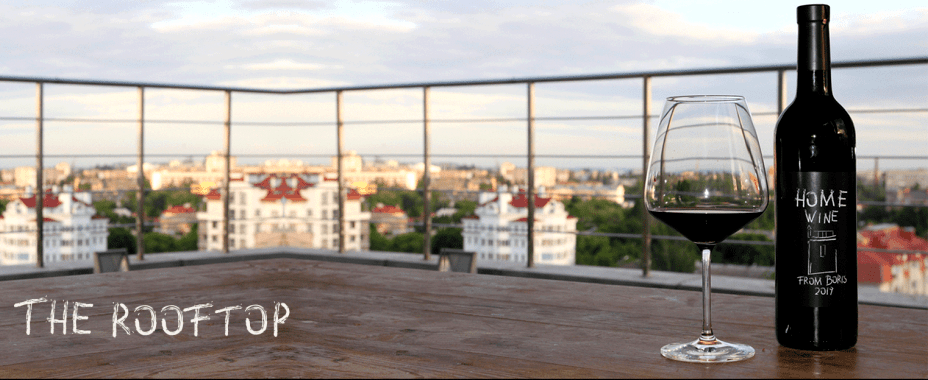 The label sketch depicting the winery (house profile and roof terrace) and containing the words "Home Wine From Boris" was created by Victoria. For white, red and rosé wines, the inscription on the labels is made in the corresponding color. The label logo is registered as a trademark. No wines are sold before the required license is issued. But currently "Home Wine From Boris" offers its wines for tastings at various competitions, festivals, and online conferences.
Home Wine From Boris is waiting for everyone to pay a visit. Roof terrace, light breeze, aromatic wine – what could be better? Boris and Victoria will be happy to visit fellow winemakers to hear their professional opinions.