On the Georgian tourists' map, Marani Tadeoz Guramishvili is one of the brightest landmarks of the country's historic heritage.
---
In 2015, Kakhetian Traditional Winery (KTW), one of Georgia's most renowned companies, completed an ambitious project related to the Company's historic mission, which is being implemented by it for several years.
It should be emphasized that perhaps one of the most important projects was realized in Saguramo in Mtskheta area. It is associated with restoration of the legacy of Ilia Chavchavadze, whom his contemporaries considered the "Uncrowned King of Georgia" and the church canonized, giving the name of Saint Ilia the Righteous.
KTW has restored a monument of cultural heritage: marani wine cellar of Tadeoz Guramishvili, Prince Chavchavadze's father-in-law. Today, it is not only a landmark of the history of XVIII century, but also well equipped cellars (where, among other things, premium sparkling wines are created by the classic method), tasting rooms and a restaurant. In addition, a high-tech grape processing plant has been built in its territory. Excellent still and sparkling wines, which are aged for 3 years, are created here. Guests can visit the basement, where the Company stores its bottles of sparkling wines in racks, precisely how the best Champagne Houses do!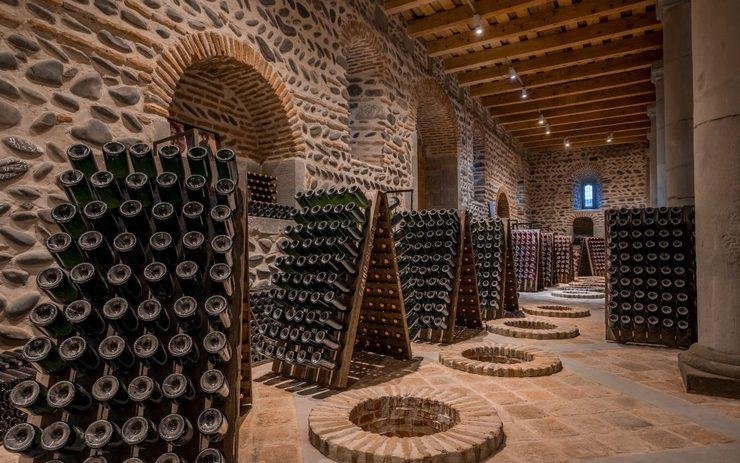 It should be pointed out that the grand opening ceremony for one of Georgia's most beautiful maranis turned into a magnificent show: elegant cream-primrose columns, sunbeams streaming from high windows, and certainly, ancient kvevris, now filled with the golden wine and buried in the paved ground. It is a center of traditional winemaking, but of the highest quality possible.
On the restored estate, guests may get to know about the Georgian gastronomic traditions and taste fine KTW wines and spirits. Culinary master classes are also held here, and in autumn, rtveli festival is organized.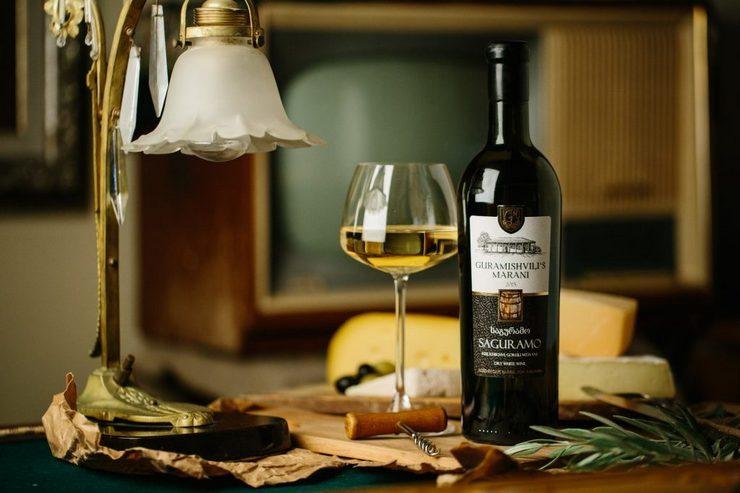 However, this place is also unique due to the fact that the estate was previously owned by the family of Ilia Chavchavadze, whom Georgians call "the nation's father". Theaters and universities are named after Ilia Chavchavadze, and his portrait is depicted on 20 lari banknote. Ilia Chavchavadze was killed under suspicious circumstances at the beginning of the last century. After assassination of the prince, wine production was suspended, and, in Soviet times, the estate turned into an abandoned landfill. However, due to the owners of KTW, life has returned to this place of power. Nowadays, the ancient jugs are filled with wine again, revitalizing each guest coming to this land. In addition, Ilia Chavchavadze's ancient vineyards have been restored: KTW was granted lease of the vineyards for 49 years in order to restore the ancient Georgian varieties. An up-to-date contemporary water supply system is installed here. Now, each guest paying a visit to Marani Guramishvili can touch the vines and discover the story of an amazing person: Saint Ilia the Righteous.