Olga Verchenko is a wine professional living in Barcelona and working in wine business since 2012, when she graduated from the Msc Wine Programme at Burgundy School of Business. Today she is a founder of ViniComm wine project: having a wine job title, she also shares her wine passion and knowledge on the blog @vinicomm and conducts wine tastings in Catalonia.
---
Unlike, fashion industry where trends are usually set by big empires, wine tendencies are often those followed after small dedicated producers. It clearly takes a while for a "wine stream" to spread, yet it tends to stay with us for quite a bit, encouraging many producers to make a shift in the production once and forever.
I would distinguish 5 international macro trends that are quite evident in 2018, some coming as a result of wine makers efforts during last couple of years.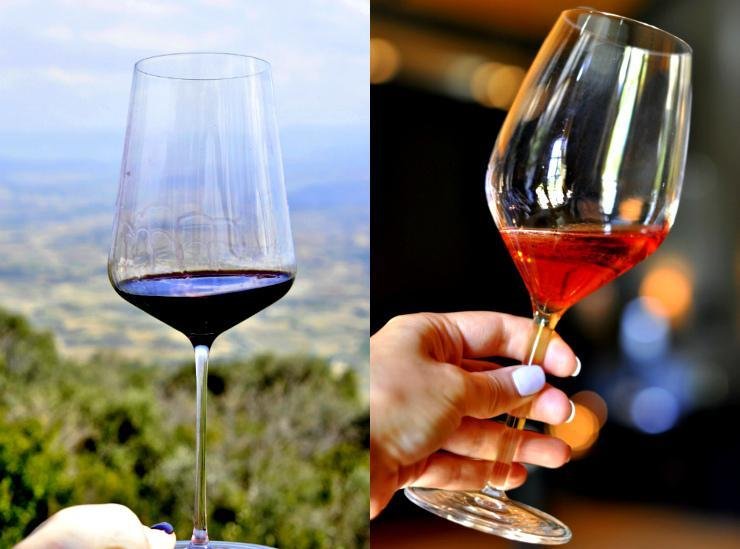 Terroir-driven wines
Not news for wine geeks, but the idea of finally saying au revoir to over extracted and over oaky wines looks appealing to more and more wine producers and wine consumers. The goal is to create a fresh fruit wine with medium tannins and quite high acidity that would reflect the grape variety and the vine growing zone. Some local examples would include wines made by Sara Perez (Mas Martinet, Venus la Universal), Raül Bobet (Castell d'Encús), Enric Soler.
The magic of amphora
Inspired by the international success of amber wines, more and more wineries start to commercialise both white and red wines fermented/aged in clay. In many regions, like Alentejo or Empordà, the ancient amphorae had been used to make wines for their own family or restaurant since forever. The fact that the world production is still very limited makes it a sought-after wine. You could try famed wines of Josko Gravner or less famous juices of an excellent QPR like Bodegas Puiggròs, Piteira Vinho de Talha and others.
Her Highness CAVA
It is pretty simple: you get the traditional méthode champenoise at a very fair price which makes this sparkling very competitive at export markets. (Great picks cost around 12€).
And those who fell in love with local and unique blends, willingly seek for premium specimen. What also helps is the Cava positioning, not only as a festive aperitif, but as a wine to PAIR with MEALS. NB: to Ukraine, for instance in 2017, it was exported 104.5% more than in 2016. Some of the most reputed producers are Recaredo, Gramona, Pere Ventura, Torelló, Codorniu, Sumarroca, Llopart.
Autochthonous unknown grape varieties
Let's face it: some of us can get bored in front of CS or Chardonnay label and our natural curiosity always leads us towards the unknown when we see the exotic words such as Nuragus, Jampal, Savagnin, Rufete. And we usually do not get disappointed when savouring those hidden wine gems. Even if it is not our cup of wine, we appreciate the uniqueness. Italy and Portugal are 2 wonderful examples with the world highest amount of local autochthonous (and often lately re-discovered) varieties.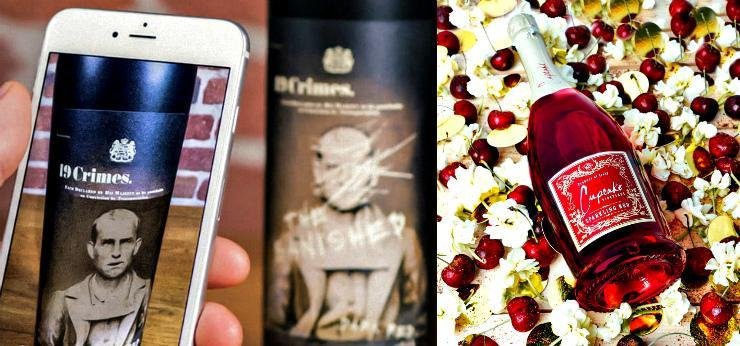 Made for Millennials
Unconventional packaging, odious labels, the use of augmented reality and collaboration with young bloggers to promote their brand are all ways to involve the Y-s in the fascinating world of wine.
"19 crimes" would be a great example, with "live" labels telling a story of the British sentenced prisoners, exiled to Australia.
Or, Cupcake vineyards, it could seem like a crazy name for a wine brand, but the link to a young working woman who rewards herself with a cupcake after a hard day brought the commercial success.