Yes, perhaps, with the light hand of the Italian oenologist, a new variety of wine consultants will really appear soon.
---
"Recently, I decided that I would no longer fly by plane, I would travel by sea. In order not to be called a "flying winemaker". Let them call me "sailing!" said Antonini.
He was born near Florence, and gained his first winemaking experience at the Poggiotondo winery located in the Chianti region and owned by his family. Today, Alberto and his wife Alessandra work at the family winery. Alberto's education is confirmed by a doctorate degree in agricultural research – the University of Florence and oenology degrees from Bordeaux and the University of California. After training, he worked as an assistant to the chief winemaker of Marchesi de Frescobaldi in Tuscany, the chief winemaker of the Antinori family and at Col d'Orcia.
When consulting a particular farm, the oenologist emphasizes that he does not bring his own style, but only experience and knowledge. "I work in different parts of the world, I like to learn new places, varieties, conditions. But I just give people my vision of how wines can be given a greater expression of place. My job is not to put my own "brand" on wine, this is not what I do. I'm a guy with a "screwdriver" who can loosen the mount or, conversely, tighten it harder".
Alberto Antonini has a difficult character: he criticizes French consultants, believing that they make everyone "all-French", instead of identifying and emphasizing the characteristics of each individual country, each individual winery.
Over many years, Alberto Antonini has consulted a large number of wineries in different countries: E&J Gallo Winery, Seghesio, Altos Las Hormigas, Bodega Melipal, Al Este Bodega y Viñedos, Bodegas Nieto Senetiner, Concha y Toro, and many more.
Alberto set the course for creating an elegant version of Malbec as opposed to the traditional one, which has a high tannin content due to long maceration with the pulp at high temperature, and applied the method of prolonged cold maceration, due to which the aroma of the wine is not "cooked". Altogether Alberto Antonini advises over 10 wine companies in Argentina. He also oversees Zorah, onof the most important projects of modern winemaking in Armenia.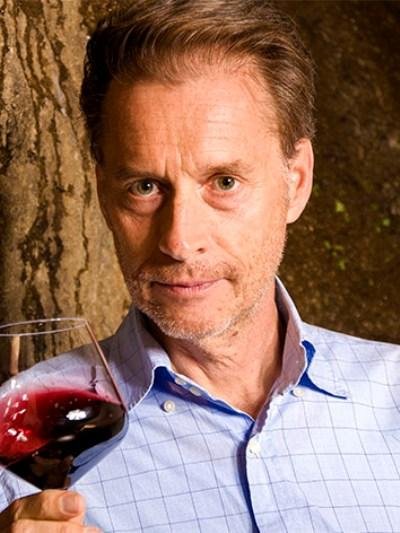 The wine consultant reproaches the producers of high-quality wines for the use of oak barrels and encourages consideration of an alternative for Bordeaux wines. "Wine doesn't need oak; wine needs micro-oxygenation. You should not add anything to the wine in terms of taste. If you have good grapes, then nothing more is needed".
In addition to good grapes, Antonini calls another engine of success: passion – it allows you to do business perfectly, and then the market itself comes to the winemaker.
In 2013, The Drink Business magazine included Alberto Antonini in the top five best wine consultants of the world, and in 2015 he became one of the top five wine consultants according to Decanter.
Photo: pinterest.com, catadores.net, alchetron.com