In his interview for Drinks+ magazine, Mr. Giovanni Mantovani, CEO of Veronafiere and Vinitaly, shared updapes on Vinitaly Opera Wine, Vinitaly Special Edition Preview and Vinitaly Special Edition, as well as the new "Vinitaly Plus" online platform.
---
OperaWine and Vinitaly Preview in Verona organised by Vinitaly-Veronafiere hallmarked the resumption of shows attended in-person after fifteen months of compulsory stops when only digital events could take place. What are the specificities of resuming offline activities? Did you face any difficulties with the organization or getting back in the game?
Vinitaly OperaWine and Vinitaly Special Edition Preview were the first events attended in person for the world of wine and among the first overall after more than a year of forced closures. Italy had reopened its borders only one month beforehand to allow arrivals by foreign citizens vaccinated or with a negative swab. The two events in June marked the return of producers and buyers in complete safety. Success went beyond all expectations, and it was a chance to assess the current state of markets, intercept signals and trends and reconnect personal and business relationships. Veronafiere has organized events for more than 122 years in various sectors ranging from agriculture to food and construction. It consequently has the know-how needed for organizing events and recently our strong point was the ability to adapt layout and services to meet the constantly evolving context.
In the course of these months of pandemic, we have worked alongside producers – who were no longer in direct contact with buyers – and received confirmation that business also needs socializing and that trade fairs, while embracing digital innovation, are based on personal relationships and contacts.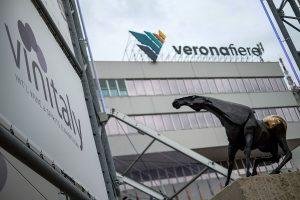 The Grand Tasting usually precedes Vinitaly's inauguration day and presents some of the finest Italian wines. Who selected the wines to taste this year? And what was the criteria and procedure of the selection process?
The main objective of Vinitaly Opera Wine is to promote the high quality and variety of Italian wine. For ten years, the editors of Wine Spectator have been exclusively responsible for selecting producers and wines. Every year, wine cellars from all over Italy are invited on the basis of several criteria, ranging from historically significant producers to the protagonists of Wine Spectator's blind tastings and realities representing specific grape or terroir. The only constraint requested by Vinitaly-Veronafiere is that every region in Italy should be represented.
After 15 months at a standstill, and on the tenth anniversary of the event, it was decided to invite not only the wine cellars of the 2020 edition postponed because of the pandemic but also the participants of all previous editions of OperaWine.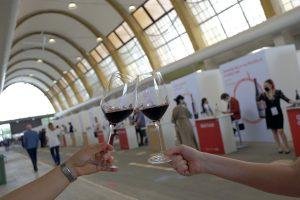 Mr. Mantovani, what is the audience of Vinitaly? Does it vary from event to event? Who was presented at "Vinitaly Special Edition Preview" in June?
Vinitaly is the largest international exhibition specifically for the world of wine and spirits. First held in 1967, it is scheduled every year in the Veronafiere Exhibition Centre – attracting almost 5000 exhibitors, about 15000 wine labels and tens of thousands of buyers from all over the world. Over time, the event has developed from being trade fair into a network system that brings together forty international initiatives in Italy and abroad under its brand: guides, competitions and events specifically for the entire wine community, from producers to professionals, the press and wine lovers. Vinitaly Special Edition Preview was attended by companies keen to seize immediately the chance to resume business through an in-person event with Italian and international buyers and interface with the trade press.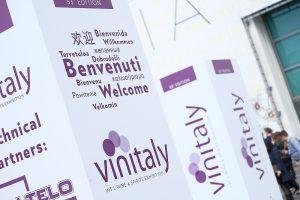 ---
"Vinitaly Special Edition aims to achieve a further step towards Vinitaly 2022 for targeted and face-to-face business meetings."
---
Vinitaly Special Edition, the first full-scale trade fair event dedicated to the wine sector, is scheduled 17-19 October. Tell us more about this event – what audience does the event target, what is its peculiarity? Since the current situation is not stable again, do you consider the offline format along with face-to-face meetings or as a plan B?
Vinitaly Special Edition is an exclusively professional initiative complete with courses and events focusing on catering, hospitality, entertainment, wine stores and large-scale retail. In responding to requests from the sector, it will only take place this year. It is an edition of Vinitaly created to strengthen contacts between supply and demand in the world of wine in the run-up to 54th edition scheduled 10-13 April 2022.
The keyword for the Special Edition in October and the 54th Vinitaly itself is and will be business, thanks not the least to intense promotion and incoming of international buyers from the main target countries in collaboration with the ICE Italian Trade Agency.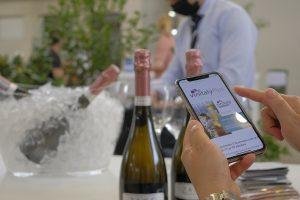 ---
"The keyword for the Special Edition in October and the 54th Vinitaly itself is and will be business…"
---
It is stated that the new "Vinitaly Plus" online platform will also be available to subscribers. What features and innovative solutions does this platform propose? 
Vinitaly Plus is the multilingual virtual venue designed and developed by Vinitaly to keep up-to-date and do business 365 days a year where producers and operators in the sector can meet virtually and exploit the advantages of the digital world. Vinitaly Plus allows users to consult more than 15,000 technical data sheets for wines and spirits in ten languages, search for wines and companies by geographical area, production, sales channels, price and exports, as well as many other functions. For example, registered users – in addition to accessing search functions – can also take advantage of chat messaging to establish direct contacts. During the trade fair as such, Vinitaly Plus will help boost the event experience. The platform app is essential for scanning entrance tickets as well as extremely useful for exchanging information in contactless mode: from virtual business cards to viewing fact files of the wines on show and capturing the QR code of the bottle with a smartphone. Lastly, geo-location functions also mean that the Vinitaly Plus app helps you find your way around the stands.
Since Vinitaly Special Edition is an exclusively professional occasion, what aim is pursued due to gathering of professionals in catering, hospitality, entertainment, wine bar and retail distribution sectors?
Vinitaly Special Edition aims to achieve a further step towards Vinitaly 2022 for targeted and face-to-face business meetings. The high profiling accelerates the opportunity to generate valid contacts for companies that after two years of stop&go have had little chance to plan meetings and expand their customer portfolio.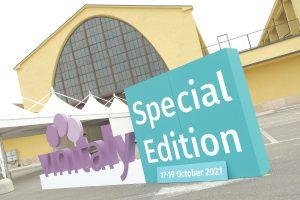 Mr. Mantovani, tell us a little bit more about the partners of Vinitaly Special Edition which will take place at Veronafiere. How do you plan to enable incoming arrivals by selected international buyers, especially from Europe, the United Kingdom, the USA and Canada? What activities and areas are planned at the venue?
Veronafiere, ICE Italian Trade Agency and the Ministry of Foreign Affairs and International Cooperation have worked to allow arrivals by international delegations in compliance with all safety regulations and travel restrictions imposed by governments because of the pandemic. In particular, the "Taste&Buy" programme of across the table b2b meetings is dedicated to incoming buyers with a series of guided tastings to discover the best of the trade fair has to offer.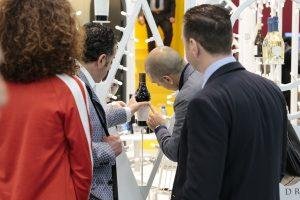 As far as we understand, within the framework of this event, the main focus is on Italian wines. How many wineries are participating in this event? Will there be an emphasis on individual regions?
As of early September, more than 300 companies and important promotion consortia have registered, with a forecast for reaching about 400. At the same time, the wine2wine business forum, an in-depth event for professionals in the world of wine and the Special Editions of Sol&Agrifood (quality agro-food exhibition) and Enolitech (technologies applied to the wine supply chain) are also scheduled. Vinitaly Special Edition is a "streamlined" event featuring a straightforward layout with pre-fitted stands.
We have also thought about certain new features, including – for example – the area dedicated to mixology to propose mixes and cocktails using products presented by companies, the section dedicated to organic wines and a structured calendar of conferences and tastings in specific areas set up in the show halls.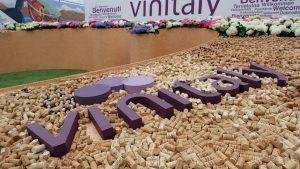 The Vinitaly Special Edition is likely to gather many people at one place. How are you going to maintain safety and proper sanitary conditions?
To ensure maximum safety for all exhibitors and visitors, we have adopted a specific safe business protocol developed in compliance with all Covid prevention provisions. We have installed temperature scanners at the entrance gates, 400 cameras capable of signalling any crowds, continuous sanitation of facilities and air conditioning systems. Veronafiere has also successfully completed the 20-point GBAC STAR TM accreditation programme – currently the most advanced standard in cleaning, disinfection and prevention of infectious diseases.
Entrance to the event obviously is only allowed on presentation of a Green Pass and we have also made rapid swab points available to all users.
Photo: Ennevi