The World Tourism Organization (UNWTO), Visit Portugal and the city of Reguengos de Monsaraz organized the 5th UNWTO Global Conference on Wine Tourism. It has been holding on 9-10 September 2021 in Reguengos de Monsaraz (Alentejo), Portugal, as well as in an online format.
---
On September 9, Drinks+ joined the 5th UNWTO Global Conference on Wine Tourism online and ready to highlight the key points of the first day to our readers. The wine tourism issue seems topical and important for Drinks+ Communication Media Group, and the launch of the Wine Travel Awards is a proof of it.
The Conference is organized under the theme 'Wine Tourism – a driver for rural development' and focuses on the contribution of wine tourism to social and economic regional integration and its great potential to generate development opportunities in remote rural destinations.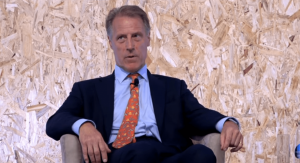 In the session "Wine Paris with…Innovation", answering the question what the role of Portugal wine industry in the world is, Adrian Bridge, CEO of The Fladgate Partnership, made a focus on a global level:
"For me, with the World of Wine, I will count success when we are on the bucket list of everybody in Asia or from Brazil or much more far from the places. We see we are going to attract people who come over for a long weekend, but I think it's absolutely possible to have people who will fly from Asia and go specifically in Porto in order to visit the World of Wine. And in order to achieve that we have to be excellent in every single thing we do. And I think that is what Portugal can deliver."
His panel colleague, Florence Maffrand, Marketing and Partnership Manager in Cite du Vin, highlighted the importance of the intercultural connection in the wine world: "Opening doors and realizing that wine is much more than just a product, that it is cultural, what we share among all the countries – is essential." She emphasizes that it is important to build bridges between the wine regions in order to communicate the message better.
After the session, the signature of the Memorandum of Understanding (MOU) between UNWTO and Tourism Innovation Center Portugal (NEST) took place.
André de Aragão Azevedo, Secretary of State for Digital Transition, Portugal, stated: "With this MOU, we are talking about promoting innovations and researching this area with all the stakeholders involved, fostering entrepreneurship, taking advantage of the startups' capacity and attract more talents to our country, as well as promote sustainability."
The EU defined a minimum threshold of investment in digital transition of 20% of the recovery funding, however Portugal has decided to go above this amount. This is what may become possible – to coinvest in this project. "We will be investing 3,75 million in the coming five years to materialize this project and to be able to fulfil this important strategy," continued André de Aragão Azevedo.
After the MOU signature, the session "Brave people face up to challenges" followed. At the beginning, Paul Madray, CEO of Pixwine (USA) shaped new post-Covid tendencies for wine industry. According to McMillan, before COVID-19, online sales represented 2% of total sales for an average winery. By November 2020, those sales soared to an average of 10% of total revenue. By 2030, online sales could grow to 20% of the average winery's revenue.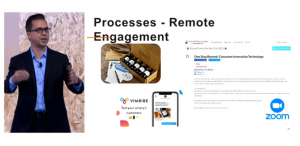 Mr. Madray is sure that the money the industry make should be invested in the industry itself to make it only better. "The only constant in this world is change. And as a result of Covid, we are now in the industry that adapting in ways we have never been before," he concluded.
If we recall wine industry before Covid, it was all about getting people to the winery, making them the best welcome possible, offering services that are more as an experience rather that simple wine tasting, and sharing the story of your winery, culture, company. It was important to make sure the visitors would remember not only your wine, but your "heart" – the story, the experience they had. Storytelling made you different from your neighbour and other wineries.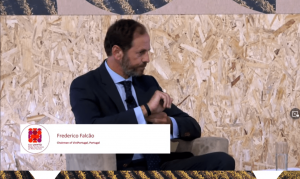 "In Portugal, we started to build the wine routes around 25 years ago, however they "died" from natural causes, because people were not ready at that time, they were not professionals working in wine tourism. They did not open their wineries on weekend, they did not answer the calls for reservations," recalled Frederico Falcão, Chairman of Viniportugal. In contrast, tourism, as well as enotourism has been booming in Portugal for the last few years.
The study done by Viniportugal shows the strong connection between foreign tourists traveling to Portugal and the Portuguese exports to those countries. There is huge interdependence between the wine tourism Portugal has from Brazil or the USA and its increasing wine exports to those countries.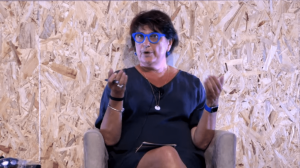 The interesting tendency the Covid brought is domestic wine tourism, in particular going to the countryside. For example, people all over Argentina travelled to Mendoza to taste its beautiful wines. As Catherine Leparmentier Dayot, Managing Director, Great Wine Capitals Global Network, remarked:
"People went much more to the countryside than to the big sea resorts. Last summer, 30% of people in France went on holidays, vacations to the countryside. That is how people feel safe. Small groups in wineries, outside wine tastings, outside activities in the vineyard are easily provided. Accommodations in the vineyards are mainly guest houses – 4-5 rooms at maximum."
This is what people expect and this is what wine industry can offer – safe activities. Wine tourism is a beautiful niche of tourism and people will come back faster to it than to any other.
There are many more interesting to share about the 5th UNWTO Global Conference on Wine Tourism, so Drinks+ is diving into the second day of the conference which takes place on September 10.