All wine travel lovers are in for a surprise: several of the world's leading specialized institutions, including the Odesa National University of Technology (ONUT), have taken part in a 26-month project implemented within the framework of the Joint Operational Programme Black Sea Basin 2014-2020, Promotion of the Black Sea Region as a Wine Tourism Destination – The Sea of Wine.
The goal of the project is to create a joint brand of wine tourism in the Black Sea region, which is recognized as the cradle of world winemaking. So, experts from Armenia, Georgia, Ukraine and Greece developed 33 innovative thematic wine routes, which included 156 wineries along with historical and natural sights, restaurants, museums and other attractions. We asked the Dean of the Faculty of Wine and Tourism Business of ONUT, Professor Anna Sarkisian about Ukraine's participation, as well as her personal role in this large-scale project.
---
Anna, for you as a sommelier and Dean of the Faculty of Wine and Tourism Business of ONUT, the concepts of wine and tourism have probably already become inseparable. Please share with us how these two directions combine in your life. Tell us about the project that you are taking care of today – the Sea of Wine.
Don't be surprised, but since my childhood, which was spent in blooming and diverse Bessarabia, I was familiar with winemaking. After all, my parents worked at a large winery in Tatarbunary. So when it was time to choose a profession, I entered the Odesa National University of Technology, which has the only Department of Wine Technology and Sensory Analysis in the country. After defending my master's thesis, I decided that I should get to know wine from a different angle. Therefore, I graduated from the First Sommelier School "Master Class" in Kyiv. In the end, my candidate's thesis was devoted to the production technology of grape juice with a high content of polyphenolic compounds, and my doctoral thesis was devoted to regional tourism markets, because I work part-time at the Department of Tourism Business and Recreation, which is part of the structure of the Faculty of Wine and Tourism Business which I head. I teach various disciplines and, in addition to students who are future winemakers, I work with hoteliers, restaurateurs and tourists. Actually, food and wine tourism is not just a job, it is my passion. This is a very interesting modern discipline, which includes the organization of the work of sommeliers and guides, the basics of wine production, sensory analysis, etc. This direction has great prospects for the wine industry.
So, when Arthur Grigoryan, the director of the International Center for Agribusiness Research and Education (ICARE) approached us and offered to participate in the Sea of Wine project aimed at promoting the Black Sea region as a wine tourism destination, this idea aroused great enthusiasm in us. Such authoritative organizations from four countries as the International Center for Agribusiness Research and Education (Armenia), the Odesa National University of Technology (Ukraine), the Fund "Georgian Center for Agribusiness Development" (Georgia) and the Aristotle University of Thessaloniki (Greece) participate in the project.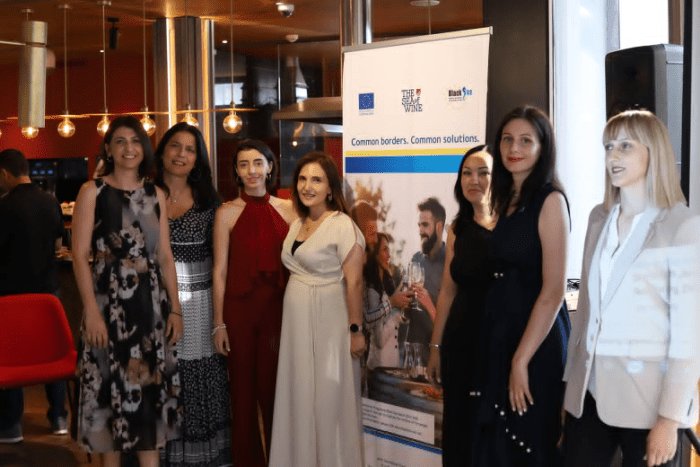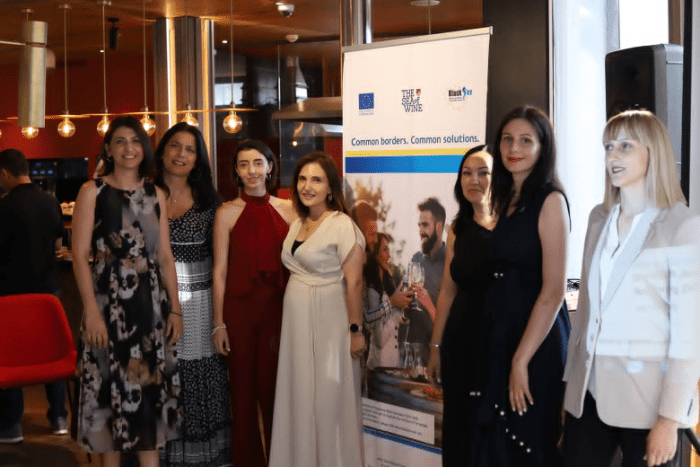 How did it happen that these countries were united in a single route?
The lead beneficiary of the project was Armenia, which invited other participants to it. When the application was submitted and approved, each country received a field of activity in which it would act as a responsible partner.
Ukraine was given a key task – to develop an ICT (Information and Communication Technology) platform and a mobile application, as well as create training materials. Interaction with trainers from each country helped to identify common ground. For two years, our team was engaged in research and, together with foreign specialists, created a database. We coped with our task perfectly. Soon everyone interested will be able to make sure of that.
What does it give each participant? In particular, what does collaboration with other countries in the Sea of Wine project give Ukraine?
First of all, it is an opportunity to exchange experience with leading specialists from other countries. Ukraine is a very young country from the point of view of a wine tourism organization, so positive experiences are on demand.
Equally important is the opportunity to present your own routes. As part of the project, our team visited Greece at a tourist exhibition in Thessaloniki and had the opportunity to work with students of Aristotle University. As a result, we talked about the wine regions of Ukraine and learned about others.
Afterwards, we accumulated all that experience on the platform developed by the Ukrainian ICT team, where the wine routes of the Black Sea Basin of all participating countries will be presented. Thus, each participant of the Sea of Wine project expands the horizons of wine tourism. The logical result was the creation of a single route, the Black Sea Wine Route, which covers all participating countries. In Ukraine, it starts from Odesa, from the Wine and City Life route.
Who exactly and how developed wine routes in Ukraine, which locations were included in them?
In general, when announcing this project, we invited all wineries of the Black Sea region to participate, because our goal has been to promote the wine tourism potential of Ukraine at the international level. In order to develop routes for the Sea of Wine project, a team of colleagues from our department and I went on an expedition to the wineries of the Odesa, Mykolaiv and Kherson regions. The audit focused on the winery's ability to host tourists, infrastructure, road quality, and local gastronomic offerings. In this way, we have chosen almost fifty wineries, including large and well-known, as well as very young and craft ones. To list some wineries, I will mention SHABO, Leleka, Odesos, Kolonist, Frumushika Nova, Kyrnychky, Beykush, SliVino, and many others.
Currently, seven thematic routes have been created for the Sea of Wine project: Wine and City Life, Wine and Legends, Wine and Flowers, Wine and Art, Wine and Religion, Wine and Ethnicity. First of all, we emphasized the particularity of the regions and included local holidays and festivals in the routes. For example, the winemakers of Bessarabia invite guests to Trifon Zarizan, a holiday of pruning vines, which takes place on February 14 in Bolhrad. We selected bright events for each route featured on the website. The final product, developed by the efforts of specialists of our department, is tours for domestic and experienced international travelers. We have set the bar high.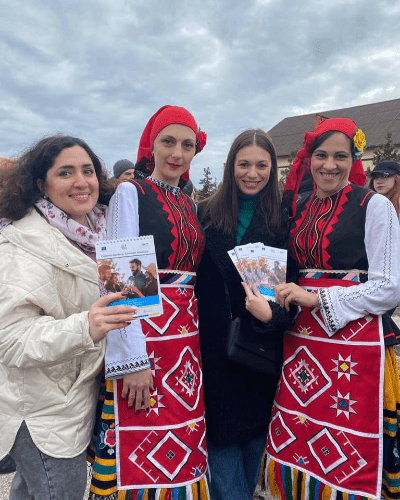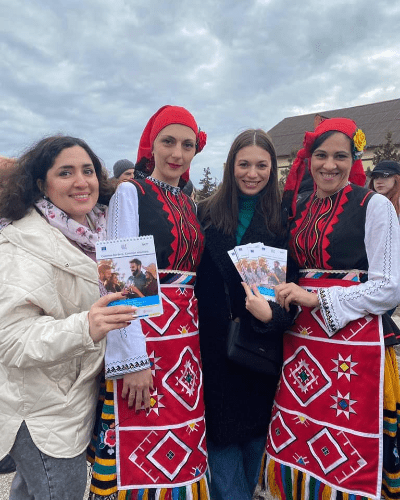 How important is tourism for the development of wineries?
This is a very important tool for the promotion of Ukrainian wineries, even small and completely new ones. Speaking of which, during the expeditions, we opened the Kyrnychky winery to the world (and to ourselves!). There, we found an interesting history, traditions, good potential of raw materials, and quality wines. It gave a chance to a very young winery to take part in an international project. We are sure that thanks to this, this winery will become popular in the future. Winemakers dream of meeting tourists, treating them with their wines and giving them emotions. I would like to note that we made our itineraries free of charge in order to support the winemaking and tourism industries of our country.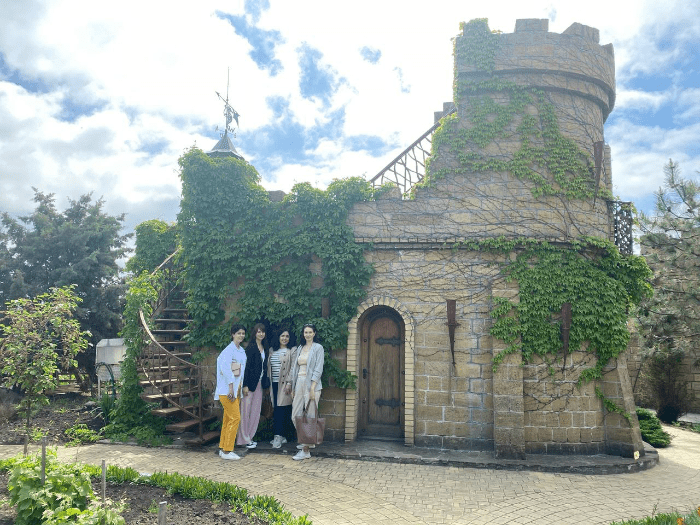 We know that there are even plans to introduce a single label for participants. How do winemakers feel about it?
The label has already been created. We will distribute it electronically to all route participants. They can use it on their websites, in booklets, at international events. After all, it is prestigious to be part of the European Neighborhood programs.
Does the project provide for the development of routes, the addition of new locations?
Yes, winery owners can apply, and information about them will be posted on our ICT platform. After all, it can be updated, and wineries, locations, festivals can be added.
What special educational programs are planned for guides, sommeliers, winemakers?
Educational training based on materials developed by our Ukrainian specialists was held in each participating country. In January, we held a three-day training on the topic "Wine tourism: tapping into new opportunities". The entire material is divided into three main topics: "Wine tour guiding", "Wine destination product management", and "Destination sustainable management".
The event took place at a high, international level. It was a lively discussion. After the lectures, practical cases were provided, in which winemakers participated. Very useful communication between manufacturers, developers of the tourist product, and those who will accompany the tourists happened there. We are proud that it was Ukrainian scholars who developed educational materials that will be used in other countries. It should be noted that these documents are now kept in the European Library. All our reports and studies are a great contribution to the development of the scientific aspect of wine tourism. We are happy to have been the first to do so.
What measures to popularize wine tourism in Ukraine are taken within the framework of the Sea of Wine project?
"Let's talk about wine" forums were held in all partner countries. They were aimed at bringing together wine experts, winemakers and wine lovers and acquainting them with the results of the project. The Ukrainian side, in view of the war in the country, planned to spread information online, although we saw how it happened in other countries through in-person meetings with winemakers, tastings… It became sad only from this thought that we would have to talk about wine online. So we made a decision anyway to gather like-minded people, wine lovers, representatives of the tourism business and winemakers who present their wines in a safe place. The meeting was warm, full of hopes and dreams for the best wine future for our country.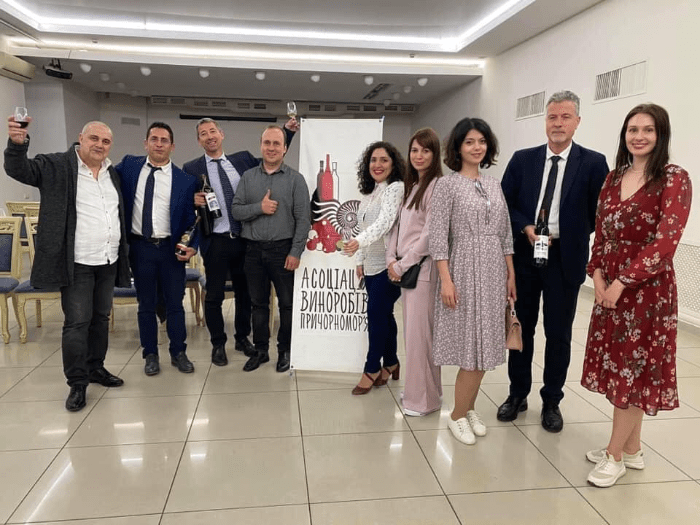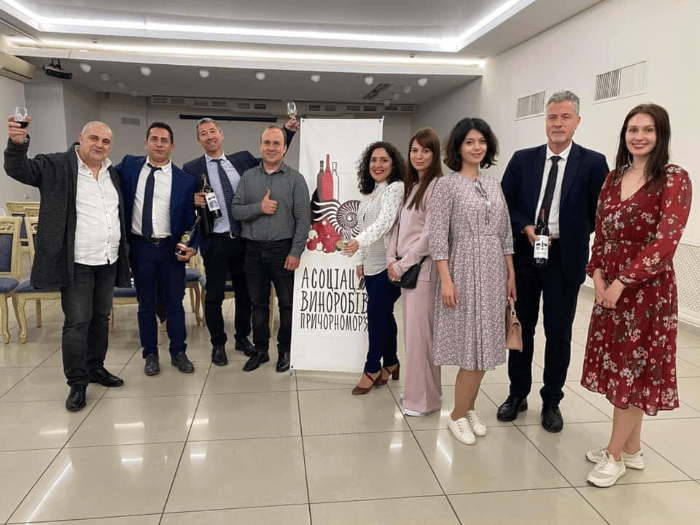 What joint promotion activities are being carried out and planned in the project?
It includes visiting festivals and specialized exhibitions. As I mentioned, this year we visited a tourist exhibition in Thessaloniki, attended the National Wine Day of Moldova, where we held a presentation of the wine routes and the ICT platform. We hope for very close cooperation with Moldova after the war finishes and a transnational path opens. Our partners from Greece and Armenia visited the London Wine Fair, where our project was also introduced.
The next event is the closing ceremony of the project in Yerevan. It consists of two activities: on the first day, a conference, and on the next day, a large-scale wine event "Black Sea Wines" held according to the standards of the International Organization of Vine and Wine (OIV).
In what forms will the Sea of Wine continue to exist?
First of all, this is the work of the ICT platform and mobile application, which are convenient tools both for specialists in the wine and tourism industries, and for tourists, consumers of these products. Here you can get detailed information about the routes, wine-growing regions, wineries of the participating countries, and about the events taking place there. This turns out to be a solid database for planning trips.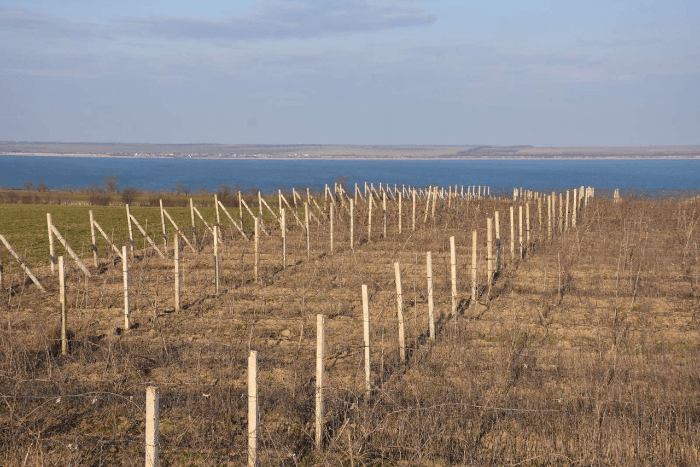 How did the war change your plans, and what remained the same?
I can't say that we change our plans, but we certainly adjust themaccording to the situation. So, for example, at the Department ofTourism Business and Recreation, we organized a webinar "Tourism as a means of rehabilitation in post-war times" this month. Psychologists, rehabilitators, specialists in the tourism industry wereinvited. We talked about how to restore your morale, includingraising such a topical component as "wine recreation", which aimsat a moderate wine consumption. We also discussed those brightemotions and unforgettable impressions that a wine trip provides. Imyself observed when I recently conducted an excursion to a winery, how people relaxed and distracted themselves from the news,stayed without the Internet, but with a glass of excellent wine inthe middle of the endless steppe. They returned home completelydifferent – with a thirst for life and new ideas. Therefore, I believethat our cause is very important.For the sake of safety in Odesa, tastings and wine festivals are heldin the Odesa catacombs. The war forced us to take such unusualmeasures. And all the wineries included in our routes continue towork – despite everything.
…This year was sunny and raw materials have good potential. As for the energy of the war, let's see if it was transferred to wine. In these difficult times, we support each other. And the whole world supports us. I am very grateful to our partners. We could have left the project, but the partners declared with one accord: "You should stay with us." And we proved that Ukrainians are stable in everything, both in war and in work.