Solomiia Begun, an expert in the preservation of the ancient castles' historical and cultural heritage, the president of the Paris-Ukraine Île-de-France international charity association and one of the public voting winners of Wine Travel Awards 2021-2022, has been supporting Ukraine for many years and is a cultural ambassador of Ukraine and France at the international arena. Solomiia has recently organized a charity gala evening in Paris to support Ukraine. The WTA editors sincerely congratulate Solomiia on this success, as well as on the World Order Of Cultural Diplomacy award from the president of the Cultural Diplomacy Charitable Foundation of the Grands of Ratings and Nominations NGO, Ms. Ilona Solonyna!
---
The main goal of the gala evening was to draw attention to Ukrainian gastronomic, musical and artistic culture, as well as to raise funds for Ukrainians who lost their homes as a result of russian aggression in the town of Borodyanka, Bucha district, Kyiv region, and in the village of Moschun, Bucha district, 90% of which was destroyed as a result of Russian artillery and missile attacks.
The gala evening was held at the Elysées Biarritz on the famous Champs-Élysées. The guests were greeted by the violinists of the Paris Opera and a welcome drink from Champagne Boucant-Thierry, a family winery located 80 km away from Paris, producing refined and elegant champagne wines.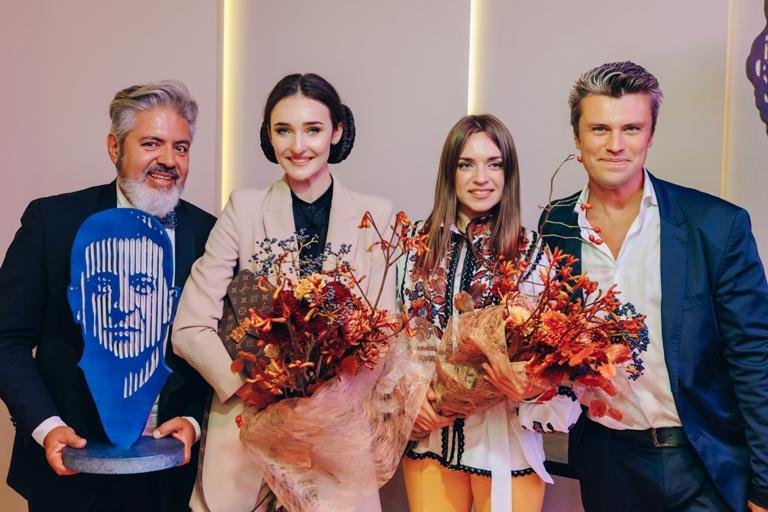 The headline event of the evening was, of course, a charity auction presenting unique lots to support Ukraine. The most special ones were the sculpture of the President of Ukraine, Volodymyr Zelenskyy, made by the Brazilian artist and sculptor Marcos Marin, and an exclusive wine from the Iukuridze family, the founders of the top-notch Ukrainian winery, SHABO, — Iukuridze Family Reserve Cabernet 2014. This wine was listed in TOP-5 at the World Wine Symposium blind tasting held in Italy.
The famous Ukrainian pianist Yevhen Khmara impressed the guests with his talent and skills. The evening also featured a collection of authentic Ukrainian clothing, works by Ukrainian artist Oleksandra Fedoruk and Brazilian artist Marcos Marin, as well as a collection of jewelry FROMLI Accessories by designer Alyona Lipshyts, who was lucky to escape from the occupied city of Kherson in the South of Ukraine.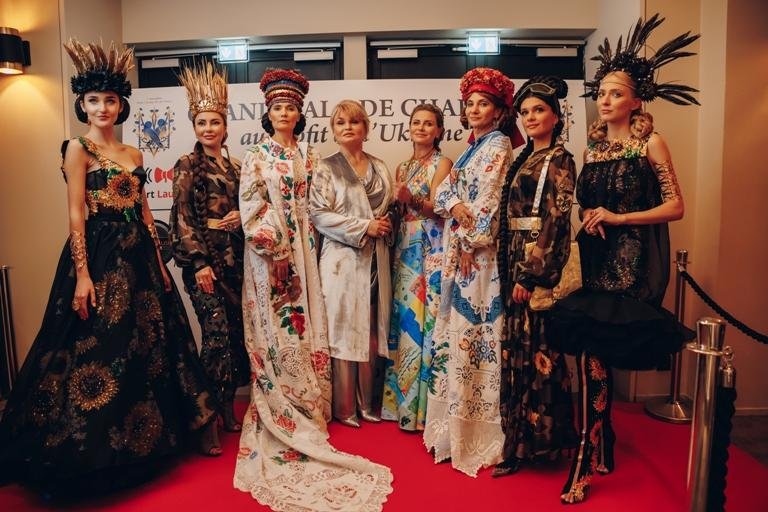 The exquisite dinner was made by the best Master Chefs from Ukraine: Yevhen Korolev (President of Bocuse d`Or Ukraine), Vitaly Guralevich, Vyacheslav Popkov, Artem Blaut. The bread basket of the evening was prepared by the bread chef Ihor Lavreshyn.
All funds raised during the charity auction will be spent to help Ukrainians affected by russian aggression. Part of the funds will be transferred to the official platform of the President of Ukraine, United24.
General partners who supported the charity event: Yury Teslenko's Charity Fund "Nova Borodyanka" (Ukraine), WORLDWIDE ALERT LAUNCHER (France).
Exclusive partners: Birds for Sofia Foundation (USA).
Photo: Yegor Yeremeyev @photoriarden