The specialized Wine & Spirit Tourism International Trade Fair will be held on March 12-14, 2023 in the city of Reims.
---
The organizers of the Wine & Spirit Tourism International Trade Fair (WST) consider the main goal of the first wine tourism exhibition to be the promotion of tourism offers of the wine and spirits sector in every region of the world.
To meet the needs of tour operators, travel agencies and MICE buyers, WST will present a wide range of international exhibitors specializing in the industry. It is already known today that the exhibition will feature about 300 exhibitors-players of the tourism industry: tourist offices, hotels, spa salons, museums, wineries, distilleries, etc. from 25 countries of the world.
The event will be held in Reims, the city of coronations and champagne. It was here that Saint Remigius baptized King Clovis I, after which the kings of France were crowned here for decades. And it is in Reims that champagne, the method of production of which was discovered in the Middle Ages, is a historical advantage of the city's economy. Reims is located near the western border of the limestone soil area of the Champagne region, on the right bank of the Val River.
1,000 tourism professionals from approximately 50 countries are expected to attend the exhibition. The organizers emphasize that the main idea of the Wine & Spirit Tourism International Trade Fair is to position the event as an annual meeting place for tourism partners in the wine and spirits sector. WST enlists the support of the Reims Tourist Office (l'Office du Tourisme de Reims) and Hervé Novelli, President of the Supreme Council of Wine Tourism and former Secretary of State for Tourism.
Conferences will be held as part of the exhibition, where companies offering their services will announce the main market news and strategies for promoting wine and alcohol tourism.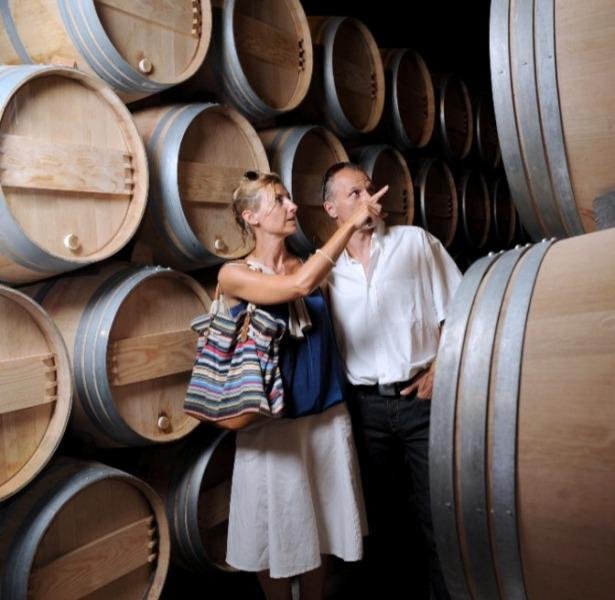 WST will also organize two evenings at the Champagne Houses: Sunday, March 12 and Monday, March 13.
«As president of the Supreme Council of Wine Tourism, I would like to welcome and support the private initiative to create in France the first world exhibition of wine tourism WST. This project complements and strengthens the dynamics of the development of this sector in recent years», – said Hervé Novelli.
Under the chairmanship of Alain Marty, the company Wine & Spirit ITF, which is responsible for the WST, has already raised an initial fundraising of €1.2 million from five wine influencers.
Registration and more detailed information about the Wine & Spirit Tourism International Trade Fair is here.
Photo: https://wst-internationalfair.com