The International Organization of Vine and Wine announced Ukraine's return to full membership. Thanks to the active support of Dr. Ricardo Núñez, who relentlessly promotes the interests of Ukraine abroad, the hard work of the head of the Ukrsadvinprom Association, Volodymyr Pechko, and the professional skills of Natalia Burlachenko, Ukraine is returning to the OIV family.
---
The process of restoring Ukraine's full membership in the OIV was initiated by the Government of Ukraine with the support of "Ukrsadvinprom" – an association that unites the majority of Ukrainian wine producers – and the active support of Dr. Ricardo F. Nuñez, who has an unshakable authority in the international wine community. A huge amount of work was done – for eight months correspondence and coordination with the International Organization of Vine and Wine was carried out, and now an important decision for Ukraine has been made!
Voldymyr Pechko, President of Ukrsadvinprom expressed his great satisfaction at the culmination of this work of rapprochement and admission to the International Organization made up of 49 wine-producing countries of the world.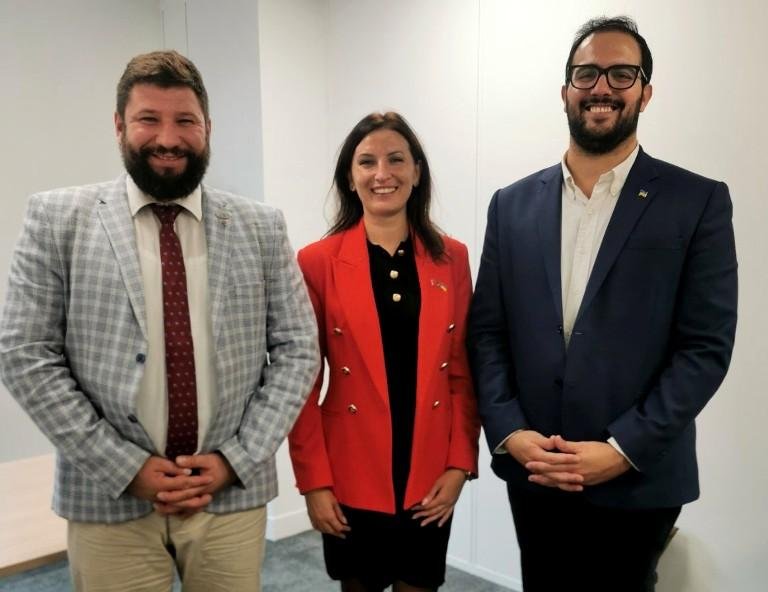 OIV is an organization whose members are countries, not people or companies, and is in charge of researching the wine world to offer technical, scientific, legal and commercial solutions to all its members.
Its Director General, Pau Roca, and the Chief of Staff, Rodrigo de Casas, were in charge of the guide to reach this result.
The official presentation of Ukraine as a new member of OIV will take place in Mexico, within the framework of the 43rd World Congress of the aforementioned international organization, that will be held from 31 October to 4 November 2022.
The official delegation will be headed by Voldymyr Pechko, who stated that Ukraine is in all international organizations because as a sovereign wine-producing country, it must take its place in the international orchestra and collaborate in directing the destinies of the industry.
Voldymyr Pechko thanked on behalf of all Ukrainians linked to the activity the commitment of the Government of Ukraine, which, despite the unjust invasion that it resists day by day, continues to support all Ukrainian activities that are part of the country's economy.