The only winery in the world awarded with 3 Platinum Medals – Vinos de la Luz – will be presented at the Bordeaux Wine Week WTA Tasting.
---
Vinos de La Luz became the only winery in the world to receive three Platinum Medals at the DECANTER WORLD WINE AWARDS 2022. Three Platinum Medals and 97 points for Vinos de La Luz for its Callejón del Crimen Blend de Terroirs Malbec 2019, Callejón del Crimen Single Vineyard Gualtallary Malbec 2019 and Relatos del Callejón Malbec 2020 from La Luz del Vino winery were given by DECANTER WORLD WINE AWARDS international wine experts. This year, the judging panels were presented by almost 250 international wine experts, including 41 Masters of Wine and 13 Master Sommeliers.
All three awarded wines come from vineyards in the Uco Valley (Mendoza), where the winery is located. Speaking about winery and its exceptional vineyards, Vinos de La Luz winery currently has 106 hectares of its own vineyards in four exceptional vineyards in the Uco Valley: Gualtallary, Paraje Altamira, Vista Flores, and Pampa el Cepillo. Year after year, over 500,000 liters are produced by the winery.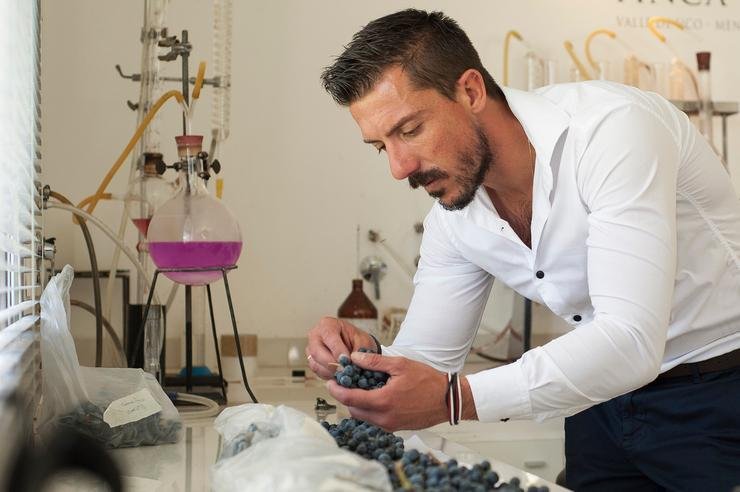 Since their beginning, the Vinos de La Luz team, led by Mendoza winemaker Pablo Navarrete, has had a strong commitment to the deep exploration of the different characteristics of the Uco Valley. Thus, the result is Blend de Terroirs; the line is made with Malbec from their four estates: Gualtallary, Vista Flores, Paraje Altamira and Pampa El Cepillo, the line that best represents its geographical diversity.
"This sublime combination of our terroirs shows our commitment to value and communicate the richness of the different terroirs and expressions that the Uco Valley gives us", says Navarrete.
Blend de Terroirs is the big brother of Callejón del Crimen Single Vineyard Gualtallary Malbec 2019, which comes from one of the most extreme and exciting places where Argentine wines are born – at almost 1,300 meters above sea level. Wines from Gualtallary have the presence of purity, freshness, juiciness and herbs thanks to their particular calcareous, stony, alluvial, sandy soil and pebbled soils.
Relatos del Callejón 2020 comes from the Vista Flores vineyard, from the Malbec variety, which is the most cultivated in the winery. In this wine, the winemaking team wanted to express and bottle this high altitude varietal. With 8 months of ageing in French oak barrels, it is a fresh, subtle and elegant wine that with its name, keeps alive the memory of the characters that inspired the birth of the winery.
It also should be noted that the Vinos de La Luz stellar winery  from the Uco Valley – La Luz del Vino is a Wine Travel Awards nominee. Dr. Ricardo F. Nunez, the owner of the international wine group Vinos de La Luz, participated in the awards as a member of the WTA panel of judges and sponsor of the Wine & Food Influencers nomination.
As part of the wine festival Bordeaux Wine Week, on June 22, there will be a unique tasting of Vinos de la Luz Decanter Platinum Medals awarded wines as well as the special line-up of premium wines ILUMINADO Vinos de La Luz. Each ILUMINADO Vinos de La Luz is a mono-varietal wine made from grape varieties that are symbols for each region where the Vinos de La Luz wineries are located: Argentina, Spain, Italy and California.
Also guests of the event will have a presentation of the Wine Travel Awards project and awarding the WTA winners from France.
A presentation and a wine tasting will be held at La Cité du Vin on June 22 from 10 a.m. to noon at hall No. 2. The Wine Travel Awards tasting can be called a unique event in the middle of another unique event.
ABOUT VINOS DE LA LUZ
The international group Vinos de La Luz belongs to the Fernández Núñez family and has wineries in different wine regions of the world, with its own brands in each country: Valle de Uco, Mendoza, Argentina (Callejón del Crimen); Ribera del Duero, Peñafiel, Spain (Valpincia, Pagos de Valcerracín and Cinema); Montalcino, Italy (Cinema Rosso and Paraíso) and Santa María Valley, California, USA, and all of them produce an icon wine called Iluminado Vinos de La Luz, one of whose expressions – Iluminado Paraje Altamira Malbec 2015 – received the distinction of Best In Show, Platinum medal and 97 points, at Decanter 2019.
To join the tasting fill out the form:
https://cutt.ly/AJIsU6T
contact@winetravelawards.com