Today, Ukrainians, who act according to the slogan "what does not kill us, makes us stronger", show the world miracles both on the battlefield and at work. And the wine industry is no exception. Our journalists now have to observe almost unbelievable stories of people that are worthy of reflection, if not in marble during their lifetime, then in literary genres. We bring to your attention one of such life stories. The columnist D+ interviewed a resident of Uzhgorod, who made a breakthrough in her career and, having given up the comfortable chair of the owner of a prosperous business, chose the profession of a sommelier. In an incredibly short period of time, she managed to study in London and Bordeaux, gain experience in a Michelin-starred restaurant, at a winery in the Loire Valley, and as a global market analyst. And Ljudmila Bobik had to go through a significant part of this path already during the liberation war of Ukraine with russia.
---
D+: Ljudmila, I looked over your resume and was surprised by the twists and turns of your fate, and even more so by the rapid development of your professional career in the wine industry. What brought you to wine education? Perhaps it wasn't your dream since childhood?
Yes, you are right, a few years ago, I made a sudden change in my career. It happened unexpectedly for me, but really on time. I consider it a gift of destiny. I was a successful top manager in another industry – selling fibreglass premium-class swimming pools and equipment from leading European producers. It was our family business. After the divorce, I founded my own company, which had exclusive rights from one Spanish manufacturer on the territory of Ukraine. Thanks to many years of management experience, I was able to organize my work in such a way, that I could travel at the same time. Over the past fifteen years, I have visited more than 30 countries around the world on three continents, as I'm a real passionate traveller.
It was one of those regular summer trips and I've decided to spend it in Sicily 'cause kitesurfing is one of my hobbies. That hot Italian evening, as they say, I was "surfing" through pages of Google (at that moment I was found reading the blog of Eugeniy Chichvarkin on Instagram). And so, just out of curiosity, I opened his website Hedonism Wines… I must admit frankly, I was embarrassed because I realized that I was looking at dozens of coloured wine labels and didn't understand anything. And when I saw the prices with four zeros, I couldn't believe my eyes. Of course, a lot of questions arose. And I went to the section where the team is presented: I wanted to understand what kind of education is necessary to get to be more comfortable in this wine space. The wine consultants listed their education with the abbreviation WSET.
It was on that warm August Sicilian evening while sipping delicious local Nero d'Avola, I discovered for myself a new universe and the existence of wine education.
D+: And what, you dropped everything and started acting?
Almost: I found a window in my work schedule for September, and, without hesitation, sent an application for the 2nd level intensive the very next day. I have always admired England and its history. So decided that a visit to London, plus something useful for comprehensive development, is a good idea. The one-week intensive wine course in London changed everything about me. I still remember that storm of positive emotions, a kind of excitement and just "wow!" from everything I heard. And unexpectedly for myself, I realized that I have well-developed receptors, so it was very easy for me to describe wine. In short, I returned home and immediately invited my friends to my first wine tasting. I wanted to share the experience with as many people as possible and shout: "Bingo! We can read the wine!". That's how I discovered a new, exciting, sophisticated and diverse world – the world of wine. But I received only a small piece of information that could answer those many questions which arose while flipping through the pages of the Hedonism webpage. At that moment, I understood that I had to move on. And immediately after receiving the result of the 2nd level exam, I applied for the 3rd one. At the same time, I began to research all possible information about the wine. I learned later that the WSET school has branches in 70 countries around the world and Ukraine as well. While waiting for the exam results, I accidentally came across an announcement on Facebook about the 1st Wine Hub in Kyiv in February 2020. I am very glad that I attended this event. But it again gave me a lot of new questions to think about. Because it was a wine business meeting and discussions. It was about marketing, trends, and production problems. There I learned about educational offers in Ukraine. That was the first time I looked at the wine industry from a business perspective, which started to interest me a lot, although it had nothing to do with the purely academic teaching of the material during the wine course in London. You may have already guessed what my next step was – I found a sommelier school in the same London and paid for the nearest course to make an independent assessment of the difference between these two types of wine schools. This moment was fateful for me because I realized that I was no longer just playing a wine lover, but began to seriously delve into it. And the further I moved, the more questions I had, but at the same time, the feeling of admiration didn't subside. This knowledge had become like a drug for me (a state in which I have been already for the fourth year). Then, in February 2020, I decided to sell my company and go deep into studying and understanding this new for me wine direction. The wine topic gave me emotions of a new level, the knowledge of something extraordinary, which brings intellectual, cultural and gastronomic pleasure. So, at the start there was no clear plan – I just trusted my heart and intuition.
And then, already in the process, at the subconscious level, the habit of thinking strategically, having several options for the development of the situation and clear goals, developed over the years was included. But the most important thing was full dedication and passion for what I was doing!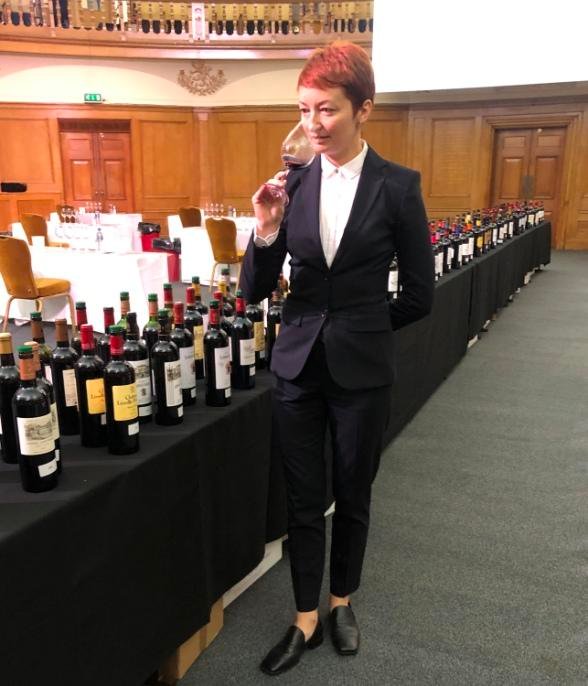 D+: I know that you have recently successfully defended your thesis and are receiving the title of Masters & MBA in Wine Marketing and Management. Can you explain how it is located in the coordinate system of wine education? Most of us know that there are levels of WSET, MW, etc. To what level is your title adequate, how much do you need to study, and which exams to pass – please share with those of our readers who are interested in moving to higher levels of education.
At the end of August 2022, I successfully graduated from INSEEC (Institute of Higher Economic and Commercial Education), which was renamed OMNES just last year. This French higher education school was founded in 1975 as a private institution with 10 branches around the world. By the way, the Institute is considered the best business school in France. As for my education, the abbreviation MBA briefly speaks for itself – Master of Business Administration. The basic level of the INSEEC institute involves three years of study. The best students have the opportunity to continue their studies at the Masters level, a program which is designed for two years. Graduates are top-class specialists according to the best world standards in the business. As in any educational institution, this one also has different faculties. The Faculty of "Wine Marketing and Management" is one of it, which is considered a specialized wine business education. It covers all areas of the wine business with a detailed study of the specifics of the main strategic wine markets of the world and those that are developing. The program includes marketing strategies, e-commerce, international wine trade, business negotiations and types of agreements, the legal side, pricing, management of wineries with the development of a business plan for production, international logistics, branding, media marketing, and wine tourism. All lecturers are held by top managers from different areas of the wine industry: corporate top managers, CEOs or top managers of online wine platforms (Vivino, WineLister, Liv-Ex and others), lawyers of well-known wine corporations, etc. Our studies were in the form of 100% real -case studies examples from the modern wine business with their detailed analysis.
I'm not familiar with the information about the procedure and requirements for admission to the entry level: as I said, I immediately submitted a package of documents (all previously obtained specialized certificates WSET 3, CMS and AIS Diploma) for the 2nd, that is, the highest level of Masters (MS2), considering CV with 15 years of business experience in top management positions, albeit in a different industry. Then there was an interview in a very unusual (modern) format.
D+: Which one exactly? Decipher, please.
I received clear, detailed instructions that even included requirements for appearance and dress code. The interview was digital. Before starting, I received a link to the online page. Questions were presented on the monitor and I had one minute to prepare, and then my task was to formulate a complex answer lasting two minutes and dictate it. A new question appeared exactly after 2 minutes. Of course, the content of the questions was unknown and even the number of questions was not announced in advance. The language of the interview was English, as for all further studies. By the way, the language of study can be chosen: either 100% English or 100% French, or both 50% English and 50% French.
I waited for the result quite a long time, I remember, I even lost hope. A positive answer came three months later.
As for Masters of Wine (MW), this is a title obtained after graduating from the privately owned "The Institute of Masters of Wine", founded in London in 1955. Before entering the MW study programme, prospective students must have advanced qualifications in wine, at least Diploma level from the WSET, or a sommelier certificate of an appropriate higher level, such as an Advanced Sommelier from the Court of Master Sommeliers. In addition, ideally, the applicants should have a minimum of three years of professional working experience in the international wine industry. Applicants must submit a basic essay, pass a blind tasting exam and a short motivation letter that clearly explains the goal of becoming a Masters of Wine. The program of the English institute can be approximately (by 70%) equated to the Masters program at the INSEEC business school. I say this because I had the opportunity to familiarize myself with the questions of the written part of the final exam for MW and understood all the answers related to business. The difference is that the English institute nevertheless focuses more on the scientific aspect of knowledge of oenology, and high awareness of wine evaluation. Therefore, I would call this higher wine education scientific. While studying in Bordeaux, I systematically attended blind tasting practices for applicants to the MW degree and our group consisted of sommeliers with titles from international competitions and graduates of the WSET Diploma level. We also practised and analyzed the specifics of theory questions. Tastings were led by one of the MW candidates. To apply for admission to MW, you also need to have a mentor, that is, someone who already holds this high rank.
There is also the title MS or Masters Sommelier. This is the highest title in the field of HoReCa, which is highly valued in Europe and around the world. This is already the third school with a world name that trains sommeliers of the highest status in the Court of Masters Sommeliers. Very interestingly and in detail, these schools and exams are described in the autobiographical book of Gerard Basset, who was the first holder in the world of all three Master's school statuses.
D+: If you compare the institutions where you studied, what exactly distinguishes the sommelier school from the programs of other courses?
Back then, at the beginning of my wine journey, it was a real discovery for me that London is the world's wine capital. That's why I say: higher-quality education with the best specialists and practical samples of wine cannot be found anywhere else. After successfully completing WSET Level 3 with a mark "Pass with Marit", I chose the sommelier school at the UK Association of Sommeliers. And I don't regret it. The basis of the course is the complete program and methodology of the Italian Sommelier School with an in-depth study of the wine regions of Italy and their unique autochthonous grape varieties. Also, this school provides an in-depth study and understanding of the principles of combining wine and various dishes. And the third component is service. But I must note that I learned all the details of the highest service standards later in practice, working in a Michelin restaurant.
D+: After having your own business, not everyone will be ready to go, so to speak, "into the fields" of the hospitality sector. Haven't you been told that sounds weird?
Imagine, at that moment, after finishing wine school, I dreamed of working as a sommelier – and only in a Michelin-starred category-level restaurant. Yes, it looks a little strange: to be so eager to work in the hospitality sector, considering that before I was a top manager and the owner of a successful company. But I became so obsessed with the desire to learn about wine that I saw the only chance available to me to re-taste all the dream samples of wines if started to work as a sommelier. By the way, I was often asked about this at interviews. So, with no experience whatsoever, but with recommendations prooved by high marks in the sommelier school exams, namely from Andrea Rinaldi – President of the UK Sommelier Association – I sent out my CV to London's top restaurants. And it turned out that four Michelin restaurants were ready to hire me at once! I was lucky even to choose one of them by myself. But there is a small detail (so don't get the impression that getting a sommelier position in London is too simple, especially in a Michelin-starred restaurant,). The situation worked in my favour: after the second lockdown, a lot of hospitality workers left London, including sommeliers. This was one of the advantages of getting a position easier. Although it is clear, I was lucky to receive invitations to work in the best places primarily thanks to my professional education.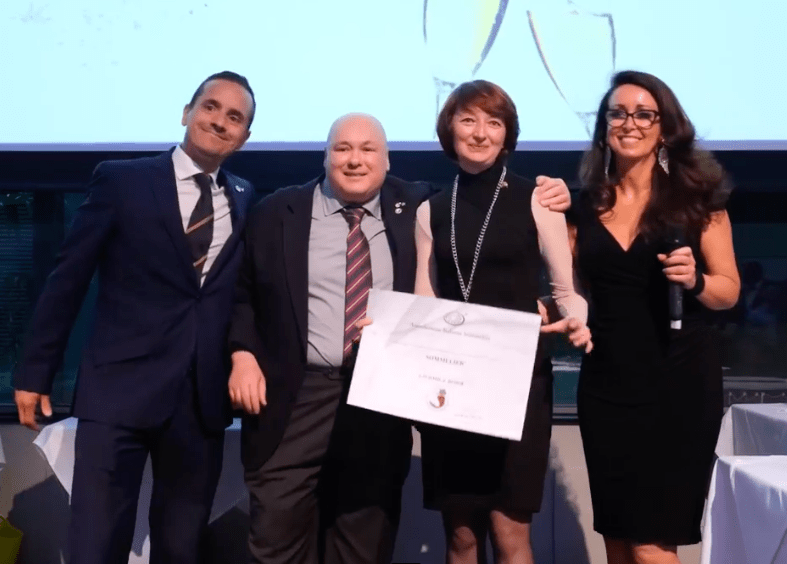 D+: By the way, regarding education, to summarize, which of the schools to choose – what are your recommendations?
If you want to go into the wine business, choose WSET (you must pass all four levels), and it will take at least five years because 80% of students do not pass the third level from the first attempt. Studying requires an excellent command of the English language and writing.
Studying in an MBA is a great option specifically for a business career too, but I would advise finding a sponsoring company (during the entering procedures, the school provides access to a database of European companies that are ready to pay for study with parallel employment and it's called "alternance").
If you plan to get a prestigious job in the field of hospitality or to be a professional wine consultant at HoReCa, I undoubtedly recommend the sommelier school. A true sommelier is a person-encyclopedia, a wine addict for whom wine is the vocation and sense of life. I have great respect to people of this profession. Also, training in sommelier schools has the most effective ratio of price/time/knowledge gained. For example, the Court of Master Sommeliers textbook contains the entire volume of study material at once, including information for the Advanced level exam.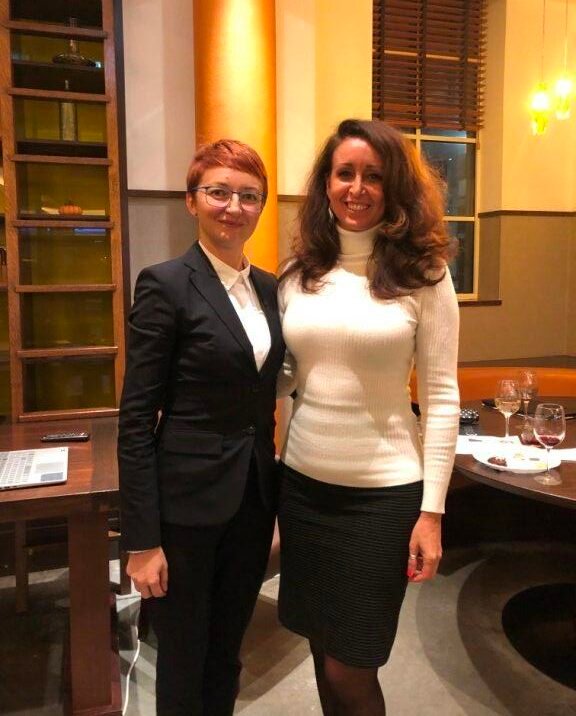 WSET doesn't have that. There, extended training and information are given dosed in accordance with the level. The first three levels of the WSET do not contain any precise information about real-case samples from the wine business and it's logical, as those levels prepare students for a further one. Though, at the Diploma level, there is only one unit block on the wine business. That's why I didn't go to the Diploma level but chose a reputable specialized wine business faculty.
While working in one of London's Michelin-star restaurants, I passed the Court of Masters Sommelier certification exam. It would be impossible to pass this exam without the previously acquired knowledge. There is, of course, another option – to have two or three years of work experience as a sommelier. My apologies for not being humble in mentioning my service abilities, but in just one month of working at Michelin, I was trained so well that I received the highest score for service on the CMS exam. Thanks to the interviews during the hiring process, I've met many of the most famous Londons' Head Sommeliers.
D+: I have long ago wanted to look behind the scenes of a star restaurant. After all, I understand that the same beauty and refinement of details in everything that guests see, looks a little different at backstage. I assume that not all employees can withstand this pressure because apparently there is almost military discipline (perhaps even the traditions of relations are similar to those "military", right?) and strict requirements for personnel. Can you satisfy my curiosity – what does the day of an employee of a star restaurant look like?
So. Everything is correct. The requirements for standards are the highest, there are a lot of rules connected with service moments and therefore discipline is a core always and in everything. But discipline often goes overboard. So I call my period in a Michelin-starred restaurant a little rude, but most close to "special forces". Because the conditions were often simply not human: you don't have the right to sit down even for a minute, and you don't have time for that either. But when you're on your feet from 10 a.m. to 2 p.m., which is the end of the first shift, and then immediately begins preparation for dinner and evening service until midnight, or even longer, and all this with the opportunity to go on a break in turn for only 30 minutes, and another 30 minutes are allocated for lunch, which you often eat standing up, so I'm not sure that everyone who dreams of working under the stars of "Michelin" can stand it. The pace of the service is simply insane because everything has to be on time, everything according to the rules, the guest never touches the bottle, and one sommelier has more than two dozen such guests at the same time (and during the evening service, even more than thirty people). And you have to make sure that nobody's throat, sorry, doesn't dry up (guests really know the rules and nobody even thinks to serve water to themselves) – you had to walk fast all the time. The schedule is also crazy: four working days with two shifts, or two services daily, and only the fifth day – one service. Often senior staff (waiters) try to burden newcomers and additionally train them in "rigidity". That is, almost military hazing, I even had to hear rude phrases from some of my colleagues (these people simply do not even notice who they have become after years of work). I can just be compassionate to them… I will also note the following specifics: as a newbie, in addition to two services after midnight, I was also asked (politely, but in a commanding tone) for an indefinite period of time to help the staff in the glass washing section to perfectly wipe the glasses. The restaurant where I worked had 150 seats and all the glasses were Riedel and Zalto. That's how I learned to perfectly wipe glasses in a month, which also has its technology. But after these additional tasks, I crawled home at 3 in the morning. And at 8 o'clock it's already up again… After several months of work, my illusions about the honorary position of a sommelier in "Michelin" shattered against the hard everyday reality. And if in the beginning, I was motivating myself by discovering and tasting real wine treasures, then later everything turned into trekking (and it reached more than 10 km per working day on my Apple Watch) to keep alive until the two days off… It's good that I ran every morning 6 km during the lockdown, so everything was fine with my physical state of health. But in such conditions, money is no longer a joy (although the salary was excellent). So, just five months later, I submitted my resignation letter. At the same time, I was offered to be the managing sommelier in a small Italian restaurant in the very city centre, but the so-called residual aftertaste and disgust from the everyday realities of the previous place of work created resistance in my mind. And I, having to outstep this experience, moved on.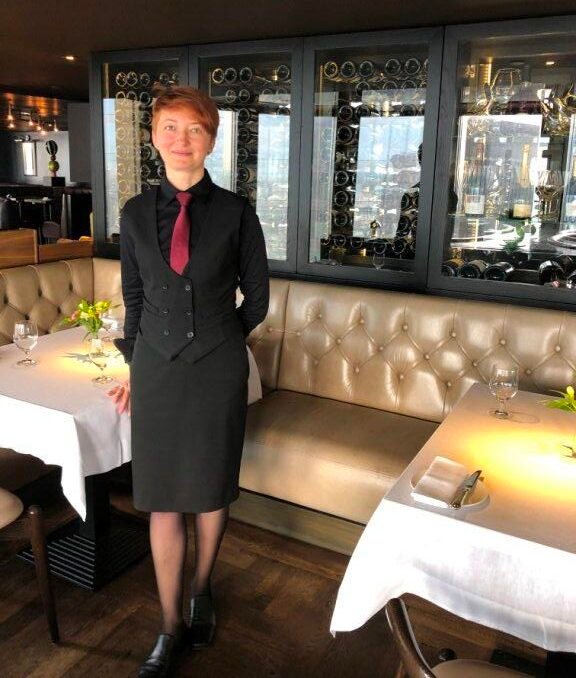 D+: Forgive me for forcing you to return to unpleasant memories, but I will still ask – how are the responsibilities of sommeliers in "Michelin" divided: are the wines fixed among the team members by country, or by price level, or according to some other principle? I understand that each institution has its own rules, but for the most part, how is it arranged?
Service is provided to the same standard by everyone, but recommendations are mostly made by senior sommeliers. When there were a lot of guests, I was made an exception and allowed to make recommendations as well. The number of sommeliers depends on the number of seats. The only thing is that the Head Sommelier mostly manages the process and makes sure that everything is clear, beautiful, refined and on time. He/She also does wine service for VIP guests in the main hall. We had three separate additional VIP rooms, where the service was conducted by each of the sommeliers in turn and the one on duty was appointed by the Head Sommelier. We always knew in advance who our guests were because twice a day we had a short briefing (10-15 minutes), where the restaurant manager explained in detail the special wishes of each table reservation. It was practically impossible to enter our restaurant without a prior booking. During the service, each sommelier had a clearly defined section of the restaurant space to serve. But if someone was freer, he/she always helped a colleague with the service of his/her tables.
D+: How were sales trainings conducted, do they give instructions on how to sell more expensive wine?
Once a week, for 30 minutes we were practicing blind tastings held by the Head Sommelier. There were no special sales instructions. All sommeliers (and there were four of us) have an understanding of the availability of wine. And for the service, this is one of the features of the work, when the sommelier has to skillfully understand the taste of the guest and the approximate price maximum during communication and making recommendations. A talented and educated sommelier will find a way to offer a rare sample because you always get a special pleasure from it by yourself – as you tell the story of the wine, describe the aromas and tastes in combination with the dishes. A sommelier should appreciate guests and be their best advisor. The guests of our Michelin-starred restaurant – and it was located in one of the skyscrapers of the banking centre of London, i.e. the most expensive part of the city – were mostly open to interesting offers. Also, many of them were knowledgeable in exclusive wines, so communicating with them during recommendations was a real pleasure.
D+: And what about your idea – to taste all the wines of your dreams?
The goal was achieved in just a few months, thanks to the wine list of our restaurant, which had 60 pages and an excellent selection of the assortment. But, as it turned out, I was not satisfied with the prospects of the next two or three years. I skillfully mastered all the requirements for Michelin standards in the shortest possible time, which, I note, was very surprising to the restaurant management. But there was no development: according to the rules, according to the rank, I had to perform the boring basic work of a Junior sommelier for at least a year! For example, I had much higher knowledge than my colleague, who had already worked for two years, and I became impeccable in the field of service in just a month. But I didn't have those formal hours – so I wasn't allowed to fully use all the knowledge in practice. Instead, I heard from my colleagues: "What, you are going to make a revolution in our field?" The rules didn't envision rapid personal or career development!". So, I decided to move on in another wine direction that could satisfy the level of my requirements. Especially since there were still many questions that I had not received answers to in the previous two schools. So, in July 2021, I submitted the resignation letter, and at the end of September, I started studying again, having moved to France, in Bordeaux.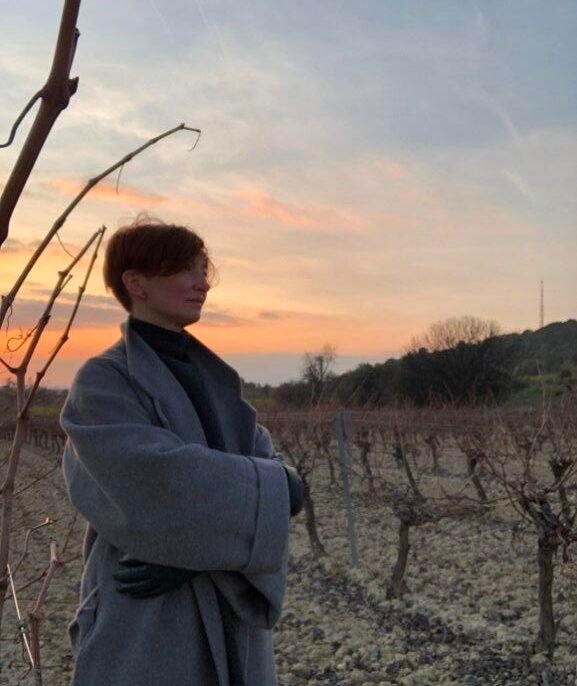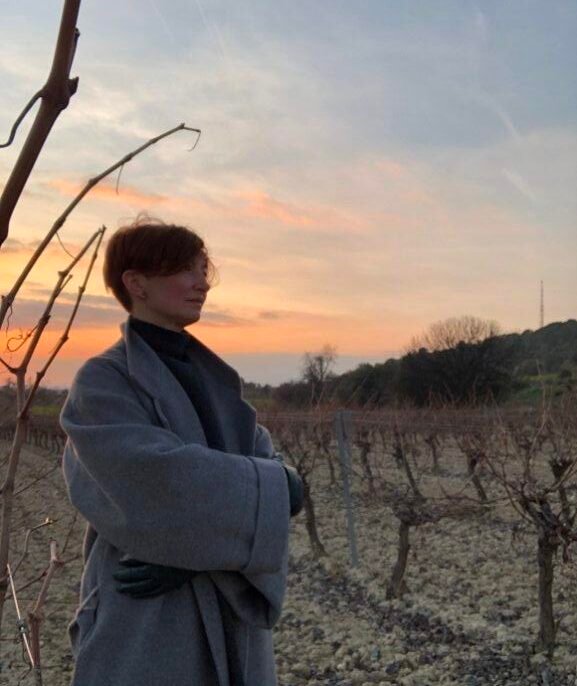 D+: As far as I understand, the war caught you there? On the Facebook page, you shared your regret that it was not possible to write a thesis on the topic of Ukrainian winemaking. What exactly did you want to tell the world about our country?
I had an idea for the project and for this I had to work closely on studying and analysing the consumer tendencies in the wine market in Ukraine (surveys, interviews, testing). And the beginning of the war made all my research work impossible. Like all Ukrainians, I believe in our victory and then, if it is still relevant, I will return to my idea. Since this project is an idea, I cannot disclose it. I would like to note that, unfortunately, the Ukrainian digital space is very limited by open professional information (different statistical data) from the wine industry. When I was preparing a business case for the premiumization of Sicilian wines for the Ukrainian market, I encountered simply terribly outdated analytics, and a lack of access to the type of information that we easily found when preparing business cases about the European or the USA wine market. During my study experience, I had to face a lack of information only in countries where the wine sector is developing. Of course, the most valuable info in Asia was in Chinese, so luckily for our group, we had a native speaker among us, so we could turn to him when working on China-related projects. I also noticed that the availability, quality and quantity of information about the market made it clear the economic level and transparency of doing business in specific countries. I am currently studying and observing the work of the Ukrainian wine market and in the future, I have a great desire to meet and communicate personally with Ukrainian sommeliers and winemakers/wine producers. And I would still like to talk about Ukraine and Ukrainian wine and present it from the position of a sommelier. But for this, I need to taste all possible Ukrainian samples today and form my own professional opinion. That is, I have plans to dive deeper into the world of Ukrainian wine.
D+: Instead, your topic sounded like this: "The canned wine and its perception by the French market". Can you elaborate – what, in your opinion, are the prospects of such a container?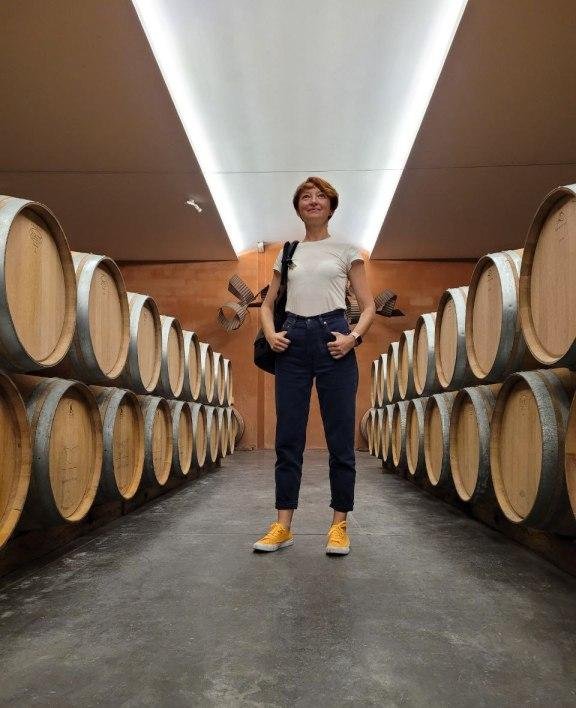 This is a very interesting topic with future prospects. The type of packaging is still unusual and not too familiar for European consumers, but in the USA and Australia, the wine-in-can has successfully established its position and has been actively developing since 2001. A big role in the perception of an aluminium can is played by the culture of the country, and US consumers, as you know, are very democratic.
Of course, this type of packaging is intended only for wines ready to drink, and that type of wine volume on the shelves is 90%. Usually, the maximum shelf life or terms of use of this type of packaging should not exceed one year. There is a producer in France who packages quality aged organic wine. In England, the segment of premium wines in cans is generally developing. There are many additional specific requirements which make wine suitable for this type of packaging. It should also be taken into account that this is an alternative type of packaging for certain places of consumption. An aluminium can can't completely replace a glass bottle. Wines with a long ageing potential it is ideal to store exclusively in glass.
From an environmental point of view, this type of packaging has many advantages in use over a glass bottle, although there are also disadvantages. But that is a big and interesting separate topic.
D+: My next question follows logically from the previous ones: what is your final goal, what exactly do you want to do in the wine business?
My initial desire has remained unchanged – I want to make as many consumers as possible fall in love with wine and help them understand it. I would also be glad one day to give lectures on wine marketing for Ukrainian youth who plan to do it professionally. The business school in Bordeaux finally put everything in order and on its shelves and I have a clear understanding of the structure, principles and interaction of all areas of the wine industry. All three schools were important, three completely different directions that helped me develop a deep understanding of the exquisitely worked-out system of this complex wine organism. The aim is to have my own project. But while it's in the process of creation at the moment, I will not make any statements in advance.
D+: You recently completed an internship in the Loire Valley, also helping to harvest, and oversee the winemaking processes. I guess one can only dream about that, right? Share, have you had to learn something fundamentally new, which is not told during the study of theory?
It was extremely interesting to dive into the everyday life of a small French winery. The first thing that struck me was the modern equipment with digital control because this is not even a mini-factory. It is nice to note the level of quality control in all processes, starting from the picking of grapes in the vineyard. There were many technological points that neither the WSET school nor the sommelier school teach, but this is not necessary for people who will not connect their lives with wine production. There are specialized faculties for the profession of winemaker and oenologist. It was important for me to finish this year at the winery, because, in parallel with my office work (as the export manager during the internship period), I observed the life of the vine almost every day, starting in April, how it behaves in different soils, on different altitudes of the vineyard in the landscape. So, it was interesting to see how this affects the quality of the future product. I am very satisfied with this experience.
D+: During your education, you had to live in different countries, so you saw different wine communities. At least in Great Britain and France (perhaps in some other countries?). How do they differ, what do they have in common – apart from, of course, the wine itself?
My most vivid impressions are from the sommelier community in London. It is interesting that probably more than 80% are Italians. Relations between the majority are good and warm. Sommeliers often share interesting new wine samples and places where you can buy this or that wine. It was the Italians who helped and supported me in many ways. At that time, I was preparing for the Court of Masters Sommelier certification exam, and it was the Italian sommelier Beatrice Bessi who helped me and gave me two free master classes on blind tasting and champagne service. By the way, she is also an honorary judge in the Decanter nominations. Once again, I am very grateful to the sommelier school of The UK Association of Sommeliers, namely Federica Zanghirella, for the detailed instructions in understanding the pairing of wine with food. Many thanks to Andrea Rinaldi for the service lessons, which are of course an integral part of the sommelier's role in a restaurant.
I also developed good relationships with sommeliers and wine professionals in Bordeaux during my time in business school. In our group there were also those who were preparing for the entrance or final exams for the WSET Diploma, there were three MW candidates. All of us were united by the desire to better understand the principles of blind tasting and simple communication, all about the same wine.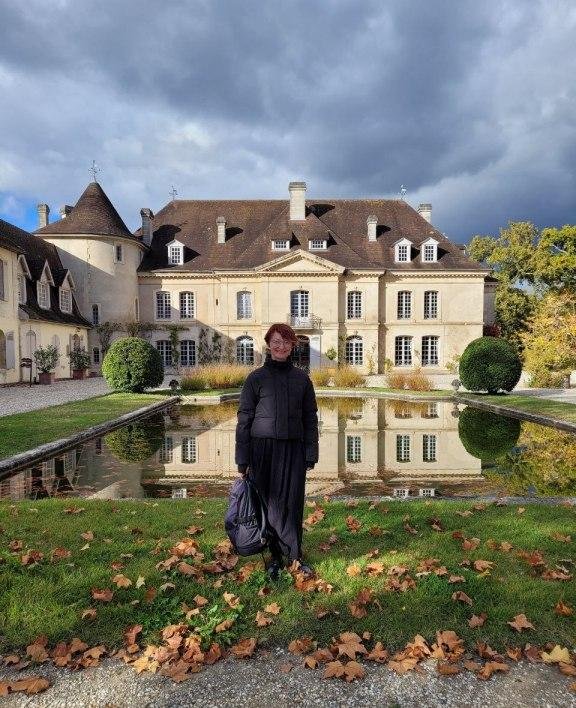 D+: This year, our Drinks+ media group had the honour of co-organizing the Ukrainian national stand at the London Wine Fair, as well as the Wine Travel Awards ceremony. It was very difficult for us, considering that we were doing everything in the conditions of a war waged against our country. And the first to lend us a helping hand was The UK Association of Sommeliers. To be honest, we are impressed by such a vast combination of professional level and humanity, passion for work and desire to help, which the English sommeliers demonstrated. Are we right – it's no coincidence that the UK sommelier community really has such a high level of communication principles? Please tell us more about people in the UK hospitality wine industry.
Allow me to clarify: although you have been supported by The UK Association of Sommeliers, the vast majority of its leadership are Italians. As I mentioned above, these are very open and sincere people. Their nation is sunny and happy. In general, the sommelier community in London is international, so everyone knows what it's like to be in a foreign country. This is probably the main thing that unites all British sommeliers so strongly. And that's why there are sincere relations and mutual support and understanding between everyone. By the way, during my work and studies, I did not have the opportunity to meet a purely Englishman or an Englishwoman in the HoReCa field. Also, in my opinion, Ukraine is now supported by the whole world and it was really a charitable gesture from the side of The UK Association of Sommeliers to help you present Ukrainian wine. Because usually, as everywhere, and especially in London, any serious services are paid and it is understandable – it's a business.
D+: The next question will be about national sommelier associations. What is their ideal function – from your point of view?
The Association of Sommeliers is an organization that unites people by professional skills, that is, sommeliers. The association cooperates with sommelier schools, namely, creates and monitors the teaching program in accordance with the standards of well-known world schools and informs about updates of current trends. It organizes sommelier competitions, and interesting events and thus is the initiator of networking, and exchange of experience, novelties or ideas. The Association of sommeliers should play the role of an intermediary between the winemaker (producer) and the consumer. Also, one of the main missions of the Association of Sommeliers of a specific country is the promotion and popularization, first of all, the best samples of local wine products. It may sound unexpected, but since the president and vice president of The UK Association of Sommeliers are Italians, so this association is extremely active in promoting the brand of Italy as a wine country in London. Even the main sponsor of the competition for the best sommelier in Great Britain is always one of the famous Italian wine houses.
I would like to note that the right to become a member of any of the European associations of sommeliers is exclusively for sommeliers who have received professional education and successfully passed exams.
D+: I know you had to collect analytics for one of the head consultants in the wine industry for the World Bank – can you tell us more about this mission and comment on the main global trends?
I am truly grateful to destiny that there are always special people on my way. This is exactly what I consider the experience of working at Frederic Julia's company – Verthemis International. Yes, he is currently a consultant on international wine expertise and technical support from such international financial institutions as the World Bank Group, the European Bank for Reconstruction and Development, the Food and Agricultural Organization, the International American Bank, and the International Finance Corporation. But this is only one of his activities. I worked in his company in the export department. My responsibilities included a detailed analysis of potential companies of a certain segment in European countries for partnership – the sales of an assortment of the company's portfolio, which included not only wines but also several exclusive positions of spirits. Another interesting experience was the analysis of the French spirits market, as the company is currently at the stage of introducing a new product to this market.
About trends. In my opinion, it is possible to consider the trend regarding a specific country, because consumers of different countries have very different tastes and local traditions, history, mentality, and economic factors influence this. A few words can be said about the main trends in the wine industry. Number one is taking care of the environment and drastic climate change, which means working to achieve a reduction in CO2 emissions. Organic and natural wines are gaining, or rather, maintaining their popularity. After two years of covid, digitalisation is gaining momentum. There are more and more online platforms for selling wine. And the consumer is no more a goal – he became a resource. Improvements in the use of artificial intelligence for marketing purposes in the wine industry are rapidly developing. Exclusive alcohol began to be sold on platforms in the form of NFTs.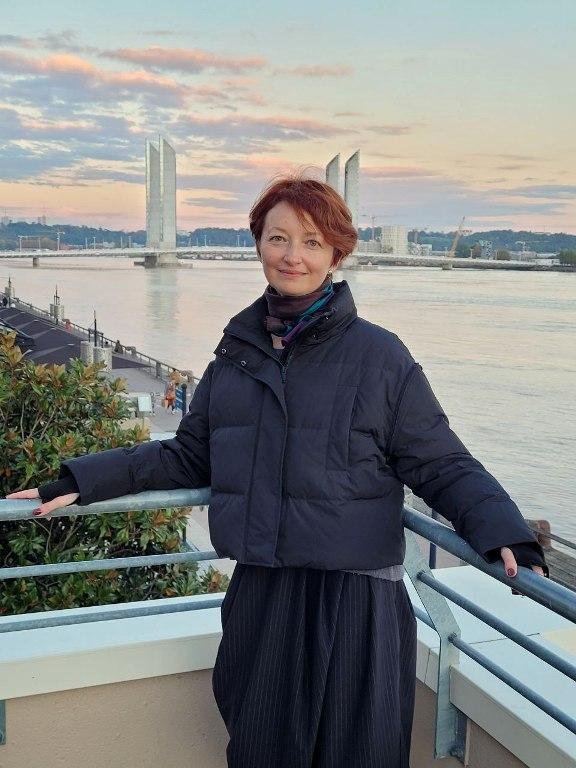 D+: We strongly believe in such a trend in the wine industry as wine tourism, which becomes not only the lure of wine regions but also the driver of local wine sales. How do you assess the development of this industry? In which countries do you think wine tourism is best developed?
I completely agree with you that wine tourism is a very important branch in the promotion of the country, wine regions, and specific winemakers. This industry is very well developed in the USA, especially in Napa Valley and Sonoma. Some wineries sell almost 90% of their products exclusively through direct sales, so to speak, from their domains or wineries. The important thing, as always, is quality, service, as well as skillfully planned marketing. These wineries have special clubs where members profit from various bonuses. In the famous European wine-producing countries, as well as in the USA, Australia, New Zealand and South Africa, there is a clear division of the wine market by segments. There are three of them: mass market, premium class wines and luxury segment or "icon" wines. The scale and philosophy of the presentation of a wine house or winery depend on the specifics of a wine region, history and traditions, the audience the wine house is targeting, and its positioning in the wine industry. There are wine houses where visits and tastings are possible only by prior appointment, and there are those that work during normal working hours and are open for visits to everyone. For example, in France, all wineries are closed for tours on Sundays. The cost of the visit also depends on the price of the wine on the shelf. In Bordeaux, Burgundy and Champagne, there are wine houses that only welcome their regular customers, sommeliers and wine specialist partners – these are most of the houses or chateaux with luxury wines or they are also called wine icons. In small wineries, you will have the opportunity to communicate with someone from the family, since the owners do not hire an additional employee to conduct tastings. The level of consultants is also very different. The highest requirements for wine consultants in the tasting room in wine houses with a world name. Each wine region of France has an organization dedicated exclusively to the promotion, creativity and development of wine tourism: wine maps, marketing identity, planning and organization of various events with tastings (bicycle tours, walking tours, days of music and theatre performance in wine regions). Another feature, the tourist period in France is seasonal, that is, the active phase from the end of April to the end of October. In the region where I did my internship (Loire Valley/Anjou), there are wineries where you can stay overnight (a few B&B rooms right in the middle of the vineyards), there are luxurious chateaux with stylish rooms (maximum 4-5 apartments), a hall for celebrations and a conference room and, of course, a tasting room with a wine boutique.
I saw similar principles of organization and management of the tourist wine business in wineries in Portugal, Spain and Italy. Winery owners are very interested in the development and popularization of their products, attracting the attention of direct buyers without intermediaries. But this still applies to premium-class wines or small family wineries. Because for large companies, so-called wine groups, tourism is primarily a part of maintaining the brand image, so not everyone practices it. But I agree that wine today is an attraction, the icing on the cake of tourism, and tourism is a tool for promoting and selling wine.
D+: Thank you, Ljudmila, for such a long and meaningful conversation.